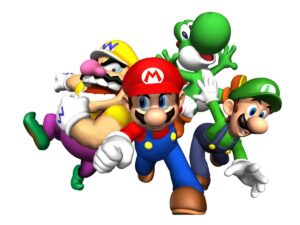 In today's Nintendo Direct, company President Satoru Iwata went through a series of announcements revealing future plans for both hardware and game releases.
You can watch the entire presentation below, but a few highlights stood out as they will undoubtedly have a major impact on the direction of the company.
In terms of game consoles, North America and Europe can expect the new Nintendo 3DS XL to arrive on February 13th. While the smaller non-XL version of the console arrived in Japan back in October, there seem to be no plans for an American release as of yet.
These smaller versions are unique in the fact that they have customizable face plates. But buyers of the upgraded XL version have plenty to look forward to even without these customization options.
The new console will feature a small C-stick next to its face buttons along with two new shoulder buttons. The upgraded hardware will, of course, run faster. But the major addition is NFC technology, which will allow the use of Nintendo's Amiibo figurines with the console.
Amiibos are figurines that double as wireless memory cards. Given that the 3DS is consistently Nintendo's bestselling console, combined with the fact that Nintendo has a huge roster of characters that could be made into Amiibo figurines, this move could spell good news for the game developer.
On the game front, Nintendo certainly has no shortage of release plans. But the one that could stir things up is Mario vs. Donkey Kong: Tipping Stars, due out in March.
The game will be Nintendo's first foray into cross-buy games, something that Sony has already been involved with. Essentially, if you purchase a version of the game for Wii U you will also get a purchase code for the 3DS version of the game (and vice versa).
There are certainly some big plans coming from Nintendo's camp. You can watch everything they have in store below:

by nyfa