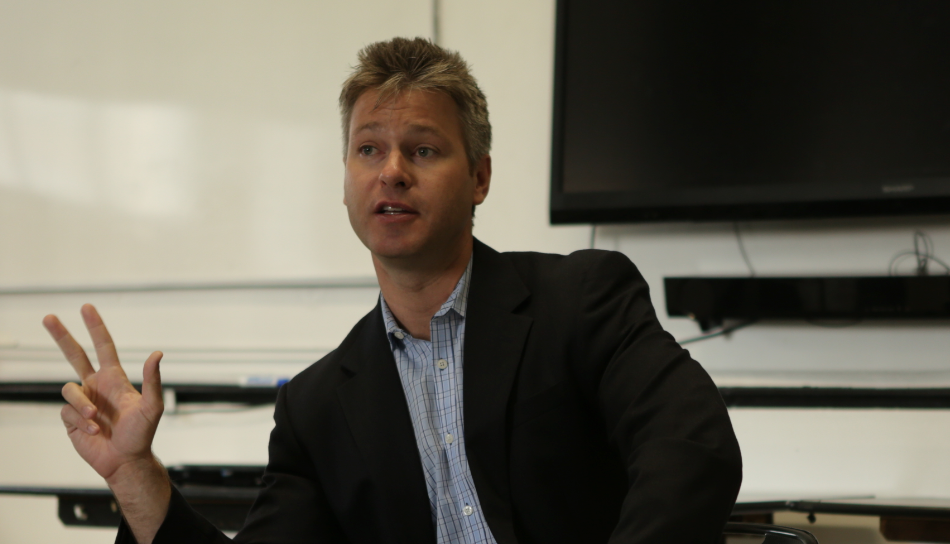 New York Film Academy Screenwriting students were treated to Writers Guild of America executive Geoff Betts who visited their Business of Screenwriting class to discuss, contract minimums, protections, residuals and other union benefits as future professional screenwriters.
Betts came into Nick Yellen's Business of screenwriting class to meet with soon to graduate screenwriters who are positioned to join the WGA in the coming years.
Also discussed were how their union protects them both here and abroad.
Students seemed very interested in the guild's assistance program that reviews screenwriter's options and other agreements at no cost to them.
by nyfa