j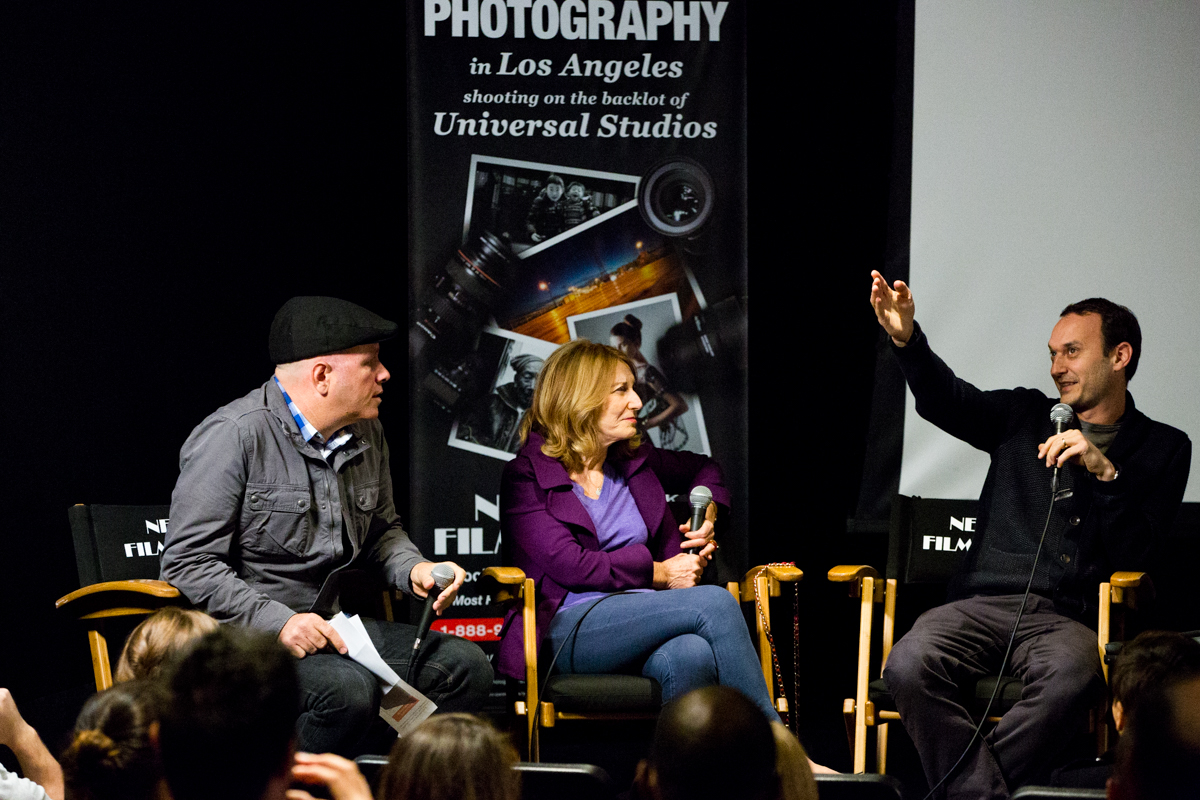 The New York Film Academy Los Angeles was honored to welcome celebrity photographer and co-founder of WireImage.com, Jeff Vespa, for a viewing of his work and Q&A. Mr. Vespa has recently released his first coffee table book, The Art of Discovery (Rizzoli Publications). It's a book of 100 portraits of celebrities along with quotes about an important moment of discovery in their lives. The event was moderated by producer Tova Laiter and NYFA photography instructor Astor Morgan.
Jeff Vespa is most widely known as co-founder of the photo agency website WireImage.com, which was sold to Getty Images for $207 million. He is the official photographer of the Sundance Film Festival and the Toronto International Film Festival. Jeff joined forces with Paris Hilton to create the NY Times Bestselling books Confessions of an Heiress: A Tongue-in-Chic Peek Behind the Pose in 2004 and its sequel in 2005. Vespa was the Editor-at-Large of the LIFE.com before launching Verge (www.verge.is), a web magazine dedicated to discovering new talent.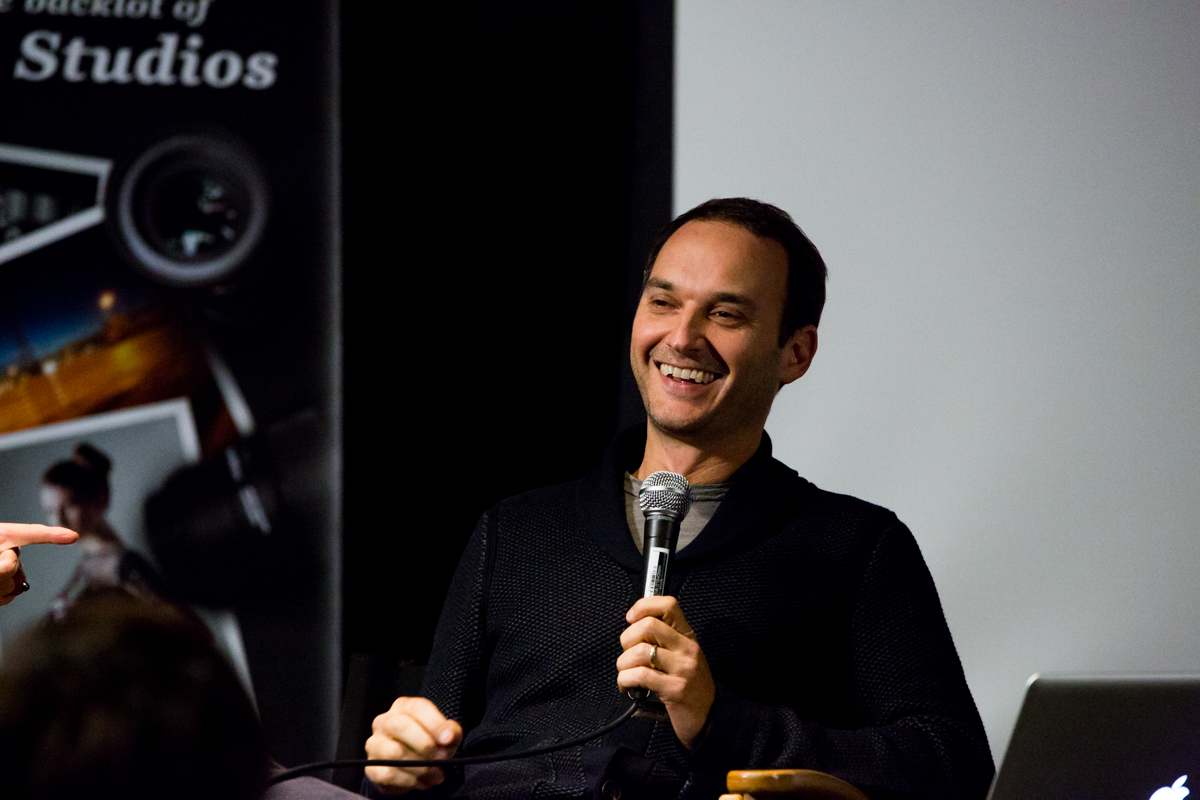 While showcasing his recently published book, which included portraits of celebrities such as Seth Rogan, Nicole Kidman, and George Clooney to name just a few, Jeff discussed the transition of his career path from producer to full-time photographer and how he initiated the WireImage company which later sold to Getty Images. Early on, Jeff attended graduate school for producing and began working at a film studio. He realized, however, that his true passion was away from a desk and working in a much more immediately creative capacity. At the time photography was just a hobby, but he tinkered with the idea of getting paid to take pictures and started snatching up whatever small gigs he could get. His employers saw Jeff's obvious talent in capturing a moment on film and his opportunities became larger and larger until he soon became the go-to guy for the world's largest film festivals.
Mr. Vespa's advice focused mainly on taking your destiny into your own hands — no matter what career path you are on. Whether it was becoming the official photographer for the Sundance Film Festival, co-founding WireImages.com, or being one of the prolific and respected celebrity photographers in the world, Jeff has achieved everything because he decided to make it happen and never gave up. Jeff's entrepreneurial achievements are as impressive as his photographic artistry. He's the type of person who just makes things happen and refuses to be a victim of bad luck or difficult circumstance. Jeff's empowered spirit is truly infectious.
Jeff also generously shared details about his lighting technique and directing his subjects. Students were eager to hear stories about how he got the shots that have made him a successful photographer. He encouraged students to stick with what they are passionate about rather than following trends and to keep shooting — a lot!
by nyfa