On July 23, Chinese Consul General Huang Ping from the Consulate General of the People's Republic of China in New York, along with his wife Zhang Aiping, met with Jean Sherlock, New York Film Academy (NYFA) Principal and Owner; Michael Young, NYFA President; Dr. Joy Zhu, NYFA Executive Vice President, China Region; Bill Einreinhofer, NYFA Chair of Broadcast Journalism; David Mager, NYFA Chair of Photography; and Sandra Schein, NYFA Dean of Students. Cultural Counselor Li Liyan and Educational Counselor Yuan Jun also attended the meeting.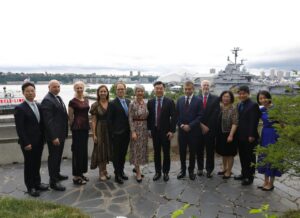 At the gathering, Consul General Huang Ping expounded on China's economic and social development—especially in culture, education, business, and its film industry. He spoke of his appreciation of New York Film Academy's innovative courses, outstanding teachers, and cutting edge equipment that attracts students from all over the world. 
Over the years, New York Film Academy has actively developed friendly relations with Chinese universities and film and art institutions by conducting cultural exchanges and practical cooperation. Consul General Huang Ping thanked NYFA for their support of and assistance to the "Happy Spring Festival," "Global Chinese Photography" competition, "Shanghai Culture Week," and other Chinese cultural and art activities held in New York. He hopes New York Film Academy continues to support Chinese culture in the United States.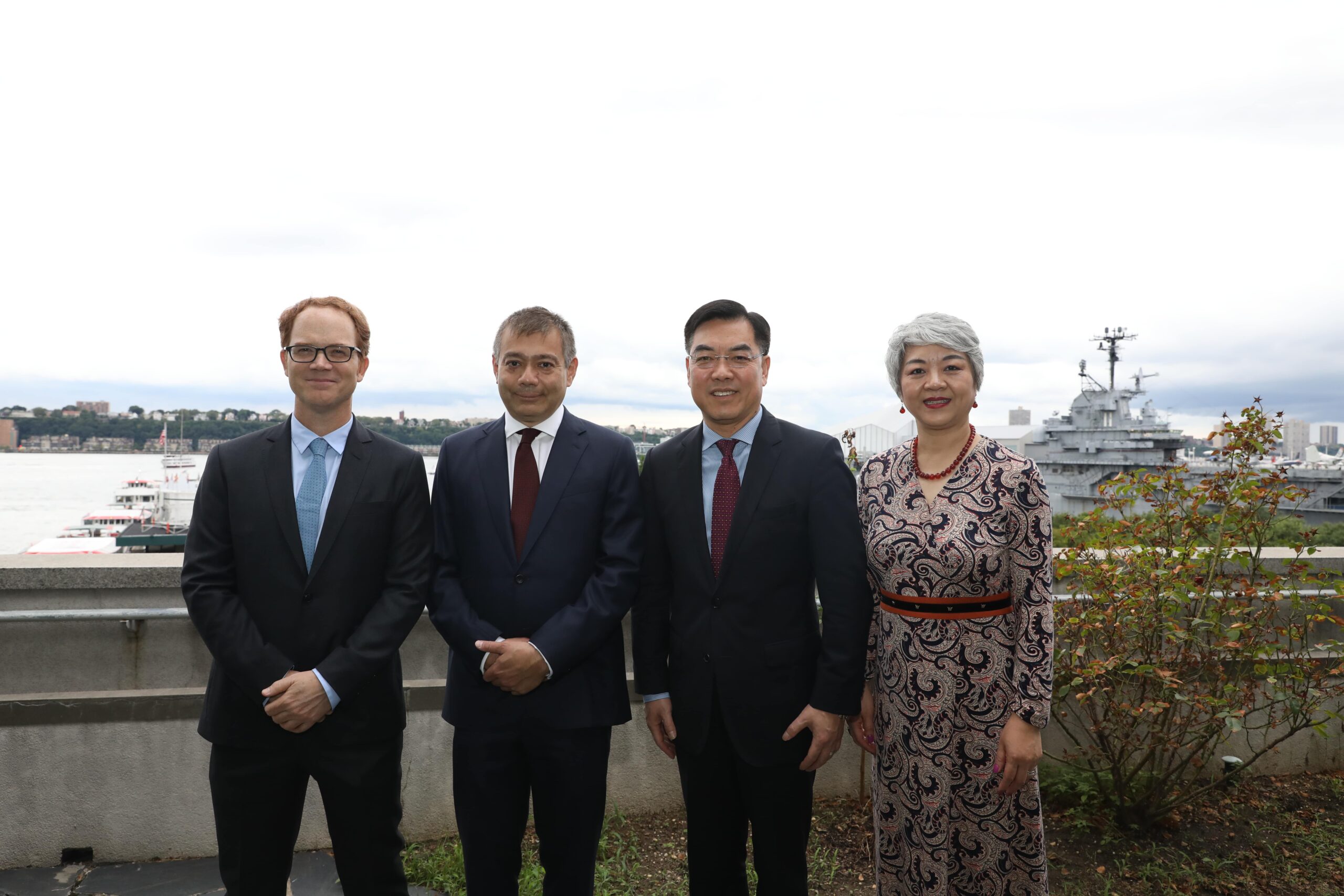 NYFA Principal and Owner Jean Sherlock stated that he was very happy to visit the Consulate General with his team and stated that the university has cooperated with 32 Chinese universities and film institutions—co-shooting films, publishing, and co-organizing film festivals, photo exhibitions, art festivals, and more. Sherlock stated that China is an important partner for New York Film Academy as the Chinese film market expands within the global film industry. He hopes that relations between the US and China will stay stable so the two nations can continue to have cultural exchanges.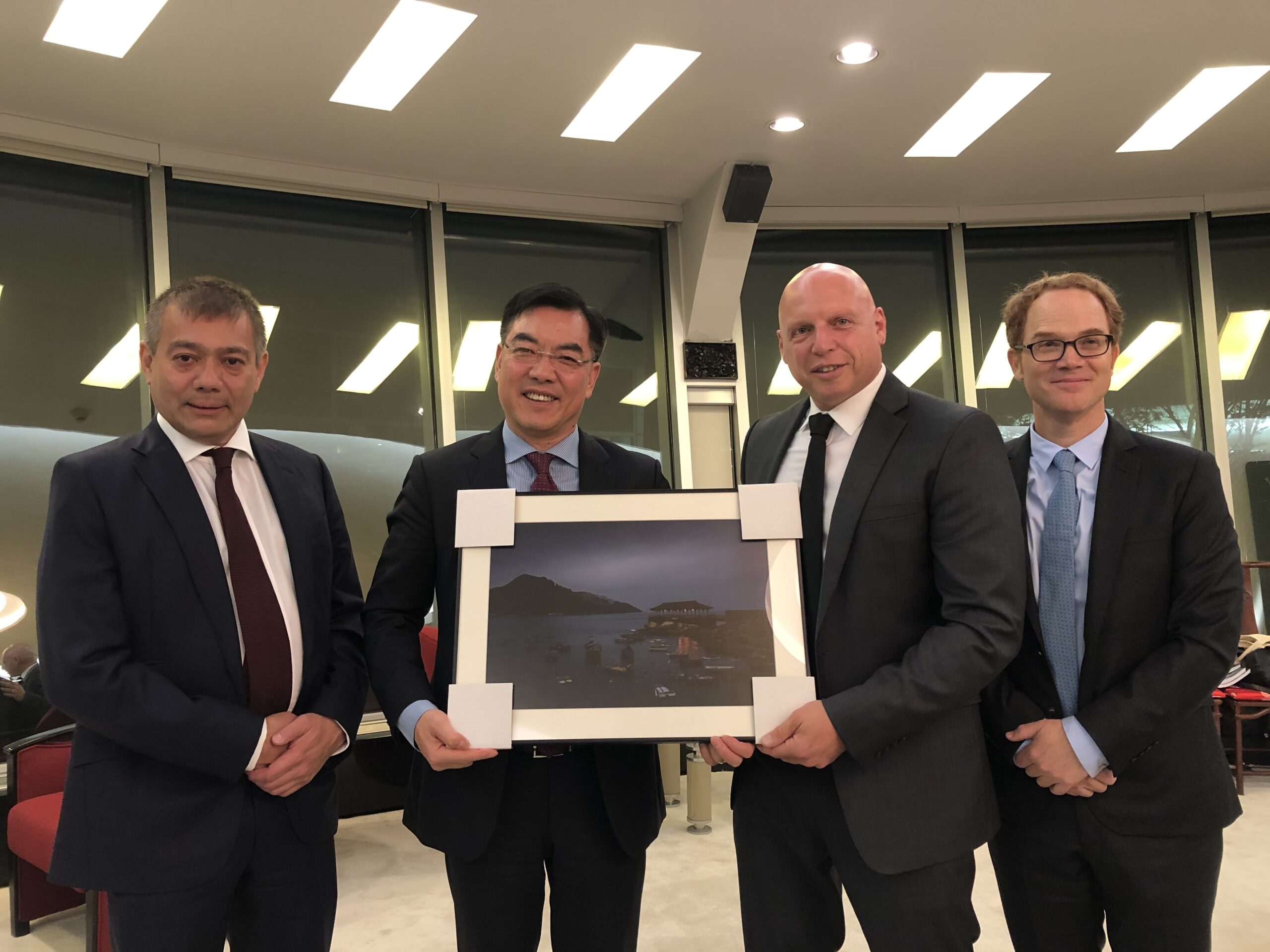 Founded by film and musical producer Jerry Sherlock in 1992, New York Film Academy (NYFA) is the largest independent film academy in the world—with campuses in New York; Los Angeles; South Beach, Miami; and Gold Coast, Australia, as well as locations in Florence, Italy and Paris, France. In 2008, NYFA opened an office in Beijing, China, and has recently taught workshops in Shanghai.
New York Film Academy thanks Consulate General of the People's Republic of China in New York for the opportunity for NYFA's senior executives and faculty to meet with Consul General Huang Ping.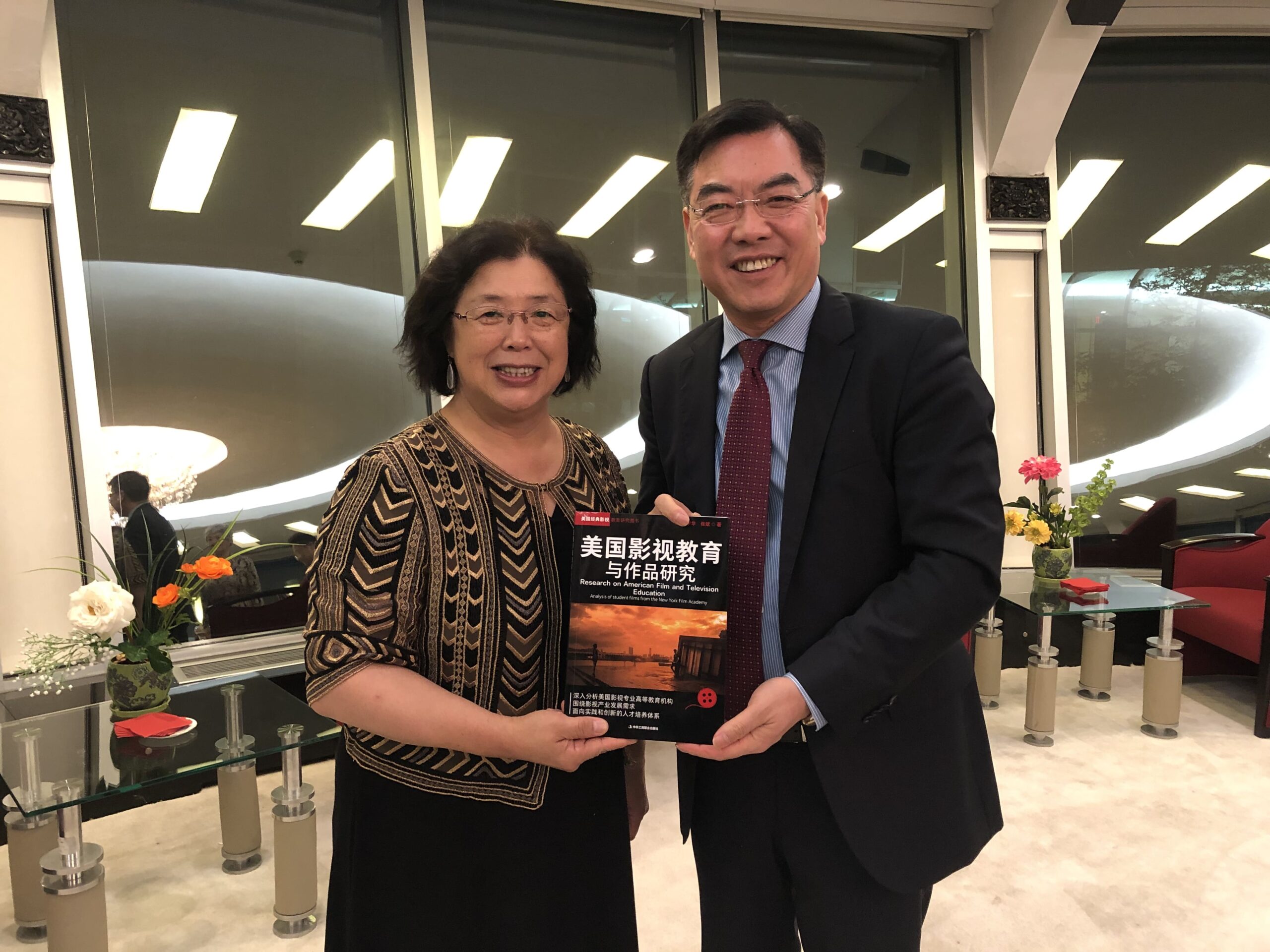 by nyfa