On Tuesday, April 4th, 2023, two representatives from the Cultural Section of the Chinese Consulate General in New York visited NYFA's New York City campus. The delegation was composed of Ms. Jiyuan Shang, who was recently appointed as the Cultural Counselor, and Ms. Yang Hui, Consul.
During their visit, Ms. Shang met with NYFA President, Michael J. Young, and Executive Vice President for the China region, Dr. Joy Zhu, to discuss cultural affairs between the United States and China. The leaders also discussed potential future collaborations between the two organizations. Also in attendance was Mr. Sheng Lai, NYFA's Coordinator for Global Programs.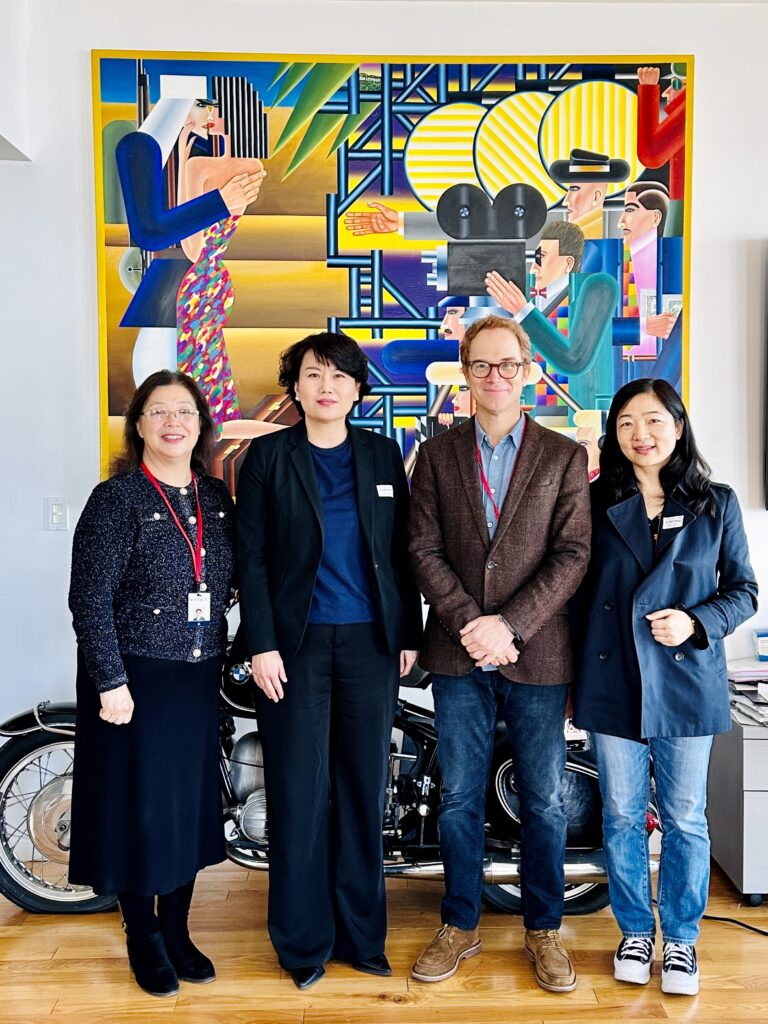 Both representatives from the NY Consulate and representatives from NYFA expressed a shared interest in cultural exchange to emphasize that art knows no country boundaries.
Following the meeting, the Consulate representatives were given a tour of the campus building at 17 Battery Park, including the school's classrooms and theater that has held many guest speaker events. The visit concluded with an enjoyable luncheon, which further invited discussion from both parties for future potential collaborative opportunities.
by Laura Bailey Wickins