On April 24, 2023, the New York Film Academy (NYFA) hosted a distinguished delegation led by Mr. Chen Jie, the Vice Minister of Education of the People's Republic of China. The delegation, which included representatives from the Chinese Ministry of Education and the Consulate General of the People's Republic of China in New York, aimed to strengthen people-to-people ties between the United States and China.
The visit was marked by a harmonious and friendly atmosphere as attendees engaged in lively conversation. Both parties participated in constructive discussions centered around potential educational and cultural exchange initiatives, primarily focusing on student and faculty exchange programs, workshops, and collaborative film production projects.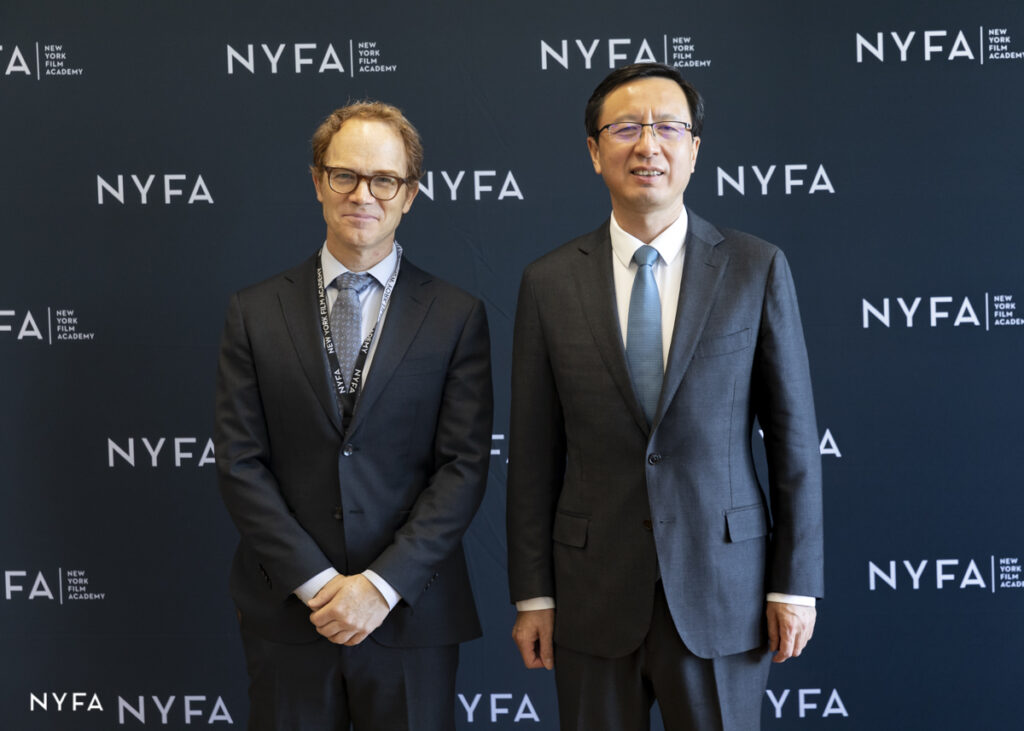 NYFA President Michael Young delivered a speech reflecting the institution's decade-long presence in China. During his speech, President Young highlighted the achievements of NYFA in the country over the past 12 years, showcasing the success and growth of the academy in China. He expressed his pride in the accomplishments of NYFA's Chinese alumni, who have become leading voices in China's education and creative arts fields.
Dr. Joy Zhu, the Executive Vice President of the China Region, also delivered a speech at the event. In her remarks, Dr. Zhu emphasized the close partnership between NYFA and its Chinese counterparts in nurturing talented film professionals through various programs.
Vice Minister Mr. Chen thanked NYFA for educating thousands of Chinese students and acknowledged the fruitful collaboration between NYFA and Chinese universities and colleges. He also expressed enthusiasm for future cultural and educational exchanges between NYFA and China to advance the Chinese film industry further. The delegation appreciated NYFA's efforts in nurturing the growth of film, media, and performing arts education in China.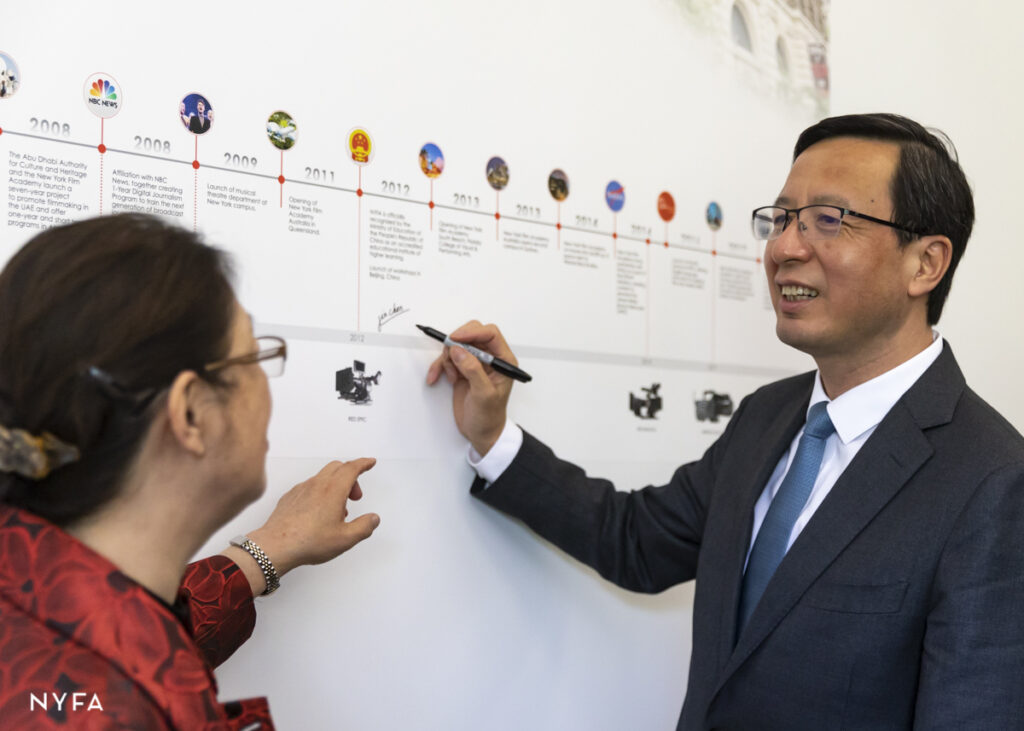 The NYFA representatives provided a comprehensive tour of the New York campus, showcasing their state-of-the-art facilities, equipment, and classrooms. The delegation was introduced to various academic programs offered by NYFA, encompassing filmmaking, acting for film, and photography. The campus tour incorporated visits to photography and filmmaking classes, offering the delegation firsthand insight into NYFA's hands-on teaching method. The delegation also attended a musical theatre rehearsal by NYFA students in the campus theater, demonstrating the diverse range of talents and disciplines available at the academy.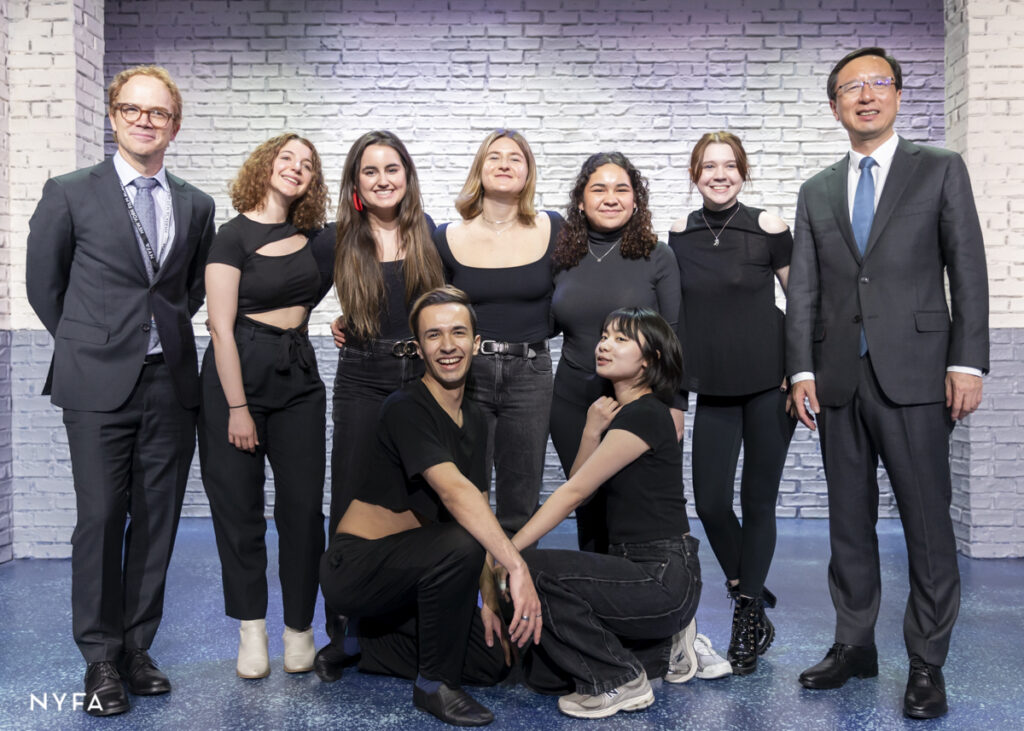 The Chinese delegation's visit to NYFA in New York marked a significant milestone, with both parties expressing their enthusiasm to collaborate on future initiatives. They agreed to maintain open communication and work jointly to explore further opportunities in education.
by Laura Bailey Wickins