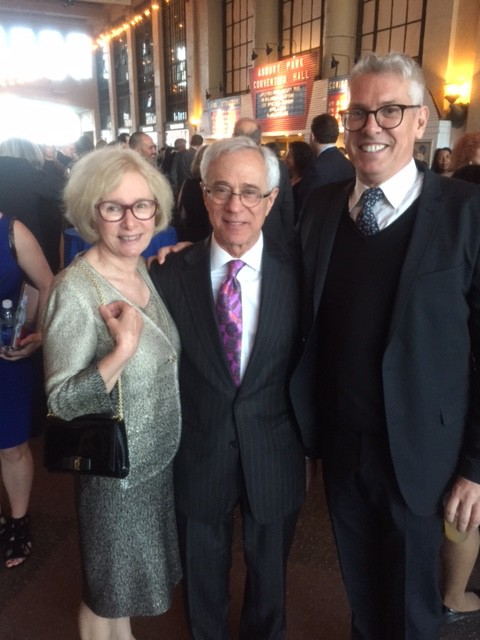 Last week, at the historic Asbury Park Convention Center, almost 2,000 New "Jerseyans" gathered in the vast weather-beaten theater to celebrate the state's most accomplished citizens. The occasion was the 8th Annual New Jersey Hall of Fame (NJHOF) induction ceremony.
This year's 12 inductees were selected based on a rigorous nomination and election process. The awardees were deemed to have made invaluable contributions to society and the world. Past inductees include the likes of Thomas Edison, Albert Einstein, Yogi Berra, Meryl Streep, and Frank Sinatra.
The 2015 honorees are no less stellar and include the New York Film Academy's own, Colonel Jack Jacobs, Chair of the Veterans Advancement Program. Colonel Jacob's valor in Vietnam is legendary. He has earned the Medal of Honor, three Bronze Stars, and two Silver Stars, for saving the lives of many of his fellow soldiers. He has had several successful careers in business, public service and the philanthropic field.

This year's inductees also include Jon Stewart, Derek Jeter, Kool & the Gang, and Christie Rampone; however, it was only Colonel Jacobs who received a standing ovation that night in Asbury Park. As I stood among the applauding crowd of New Jerseyans, I was overcome with gratitude, pride, and emotion, not only because Colonel Jacobs' valor was honored in such a significant way, but also because he has unselfishly committed his limited valuable time to supporting NYFA's veteran students.
Congratulations Colonel Jack Jacobs! You are truly a New Jersey hero, the Nation's hero, and a superhero of the New York Film Academy!
by nyfa