On June 6th, 2023, a delegation from the Education Office of the Consulate General of the People's Republic of China in New York paid a visit to the New York Film Academy (NYFA) at its New York campus. The delegation, led by Mr. Yu Yougen, Counsellor of the Education Office, included Ms. Liu Weiqi, Vice Consul, and Mr. Lin Yu, Consul.
During their visit, Mr. Yu held a productive meeting with NYFA's President, Michael J. Young, David Klein, the Senior Executive Vice President, and Dr. Joy Zhu, the Executive Vice President for the China region.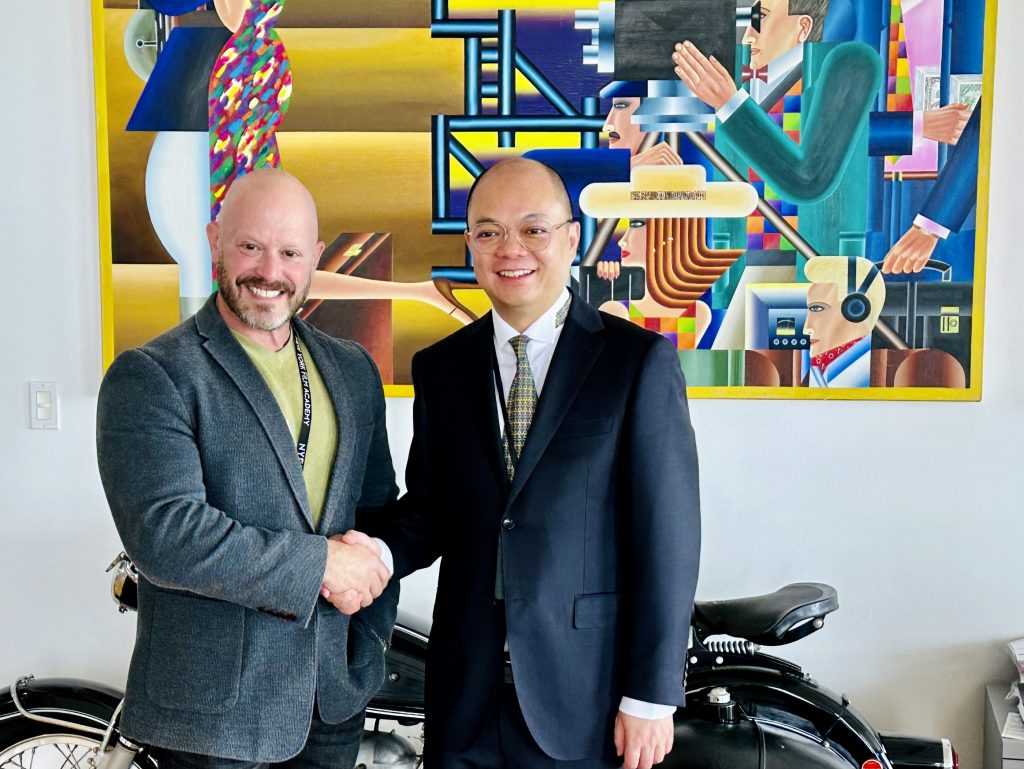 The group engaged in an in-depth discussion on fostering educational exchanges between China and the United States. Their deliberations explored potential avenues for future collaborations and partnerships between NYFA and its counterparts in China, aiming to enhance educational opportunities for students from both nations.
The Consulate representatives were also given an insightful tour of NYFA's campus building. The tour included visiting state-of-the-art classrooms and the NYFA theater, which has hosted numerous distinguished guest speaker events.
by Laura Bailey Wickins