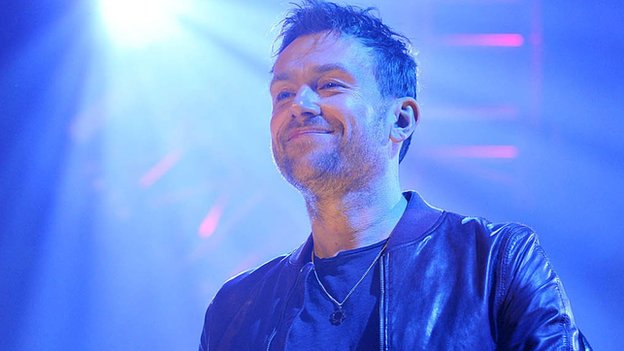 Musician Damon Albarn has had a long and varied career and his latest project is another surprising turn from this rock n' roll journeyman. Albarn has contributed music to the upcoming musical production Wonder.land, which is a reimagining of the 1865 Lewis Carroll novel Alice in Wonderland.
Before the story was immortalized on screen by Walt Disney Productions in the animated 1951 film or the 2010 Tim Burton live-action version, it was first adapted for musical theatre by Henry Savile Clark, Walter Slaughter, and Audrey Hopwood in 1886. While it was most recently seen on stage in the short-lived 2011 Broadway musical Wonderland: A New Alice, the new musical will premiere this July at the Palace Theatre in Manchester as part of the Manchester International Festival.
While this is not Albarn's first time working in musical theatre—he composed two experimental operas, 2007's Monkey: Journey to the West and 2011's Dr Dee—this is his first time writing what he refers to as a "mainstream musical for families." The musical is to be directed by Rufus Norris and features book and lyrics by Moira Buffini. It follows the tale of a twelve-year girl Aly who escapes from problems at home and school by entering an online world populated by Carroll's classic creations, including Dum and Dee, the Cheshire Cat, and the Red Queen.
While many people will know Albarn for his over two decades fronting the popular Britpop band Blur, Albarn has dabbled in a variety of mediums including the multi-media electronic band Gorillaz, opera, and more recently, a 41-minute version of minimalist composer Terry Riley's In C performed by his African Express collective. According to Albarn, "I'm fascinated by the idea of going down a rabbit hole, the otherworldliness and what that might mean."
by nyfa