New York Film Academy (NYFA) alum Olya Schechter recently released her film, A Sniper's War, to rave reviews. The harrowing documentary focuses on a Serbian sniper named Deki, whose anti-US views caused them to join pro-Russian rebels in the Ukrainian conflict.
The film's official website summarizes the documentary as "[exploring] the ambiguous morality of war when social media becomes a communication platform for two rival snipers to schedule duels in hope to kill one another between the shadows of rival superpowers." The filmmakers were given an unbelievable level of access to the conflict's front lines and the military bases of those involved.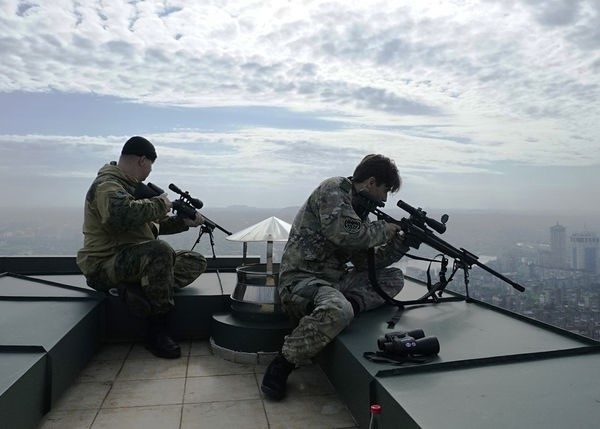 The Hollywood Reporter called the film "powerful and disturbing" with "superb cinematography." Despite positive reviews, however, the film has generated controversy online from those who have misinterpreted the film's message as "pro-Russian propaganda." Its rating on audience-driven sites such as IMDB has been torpedoed with 1-star ratings. As a positive review on Film Threat points out, "Schechter tried to keep politics out of it, telling the story of a man, not the story of a war." She gives a comprehensive (and often tragic) background to her protagonist, who could otherwise be difficult for the average audience member to empathize with. "There is a fine line between a soldier and a killer," Deki explains.
The pro-Russian, anti-United States sentiment of the protagonist makes for bold subject matter. The film was released by Journeyman Pictures and joins a lineup of daring, diverse pictures such as I Love My Muslim (concerning a 62-year old Muslim marrying a 33-year old Libyan freedom fighter), Pani: Women, Drugs and Kathmandu (about opioid addiction in Nepal), and Take Light (concerning Nigeria's electricity crisis).
In July 2018, Schechter returned to NYFA's Battery Park campus to screen her film for students and alumni in the Academy's 1st Floor Theatre. Chair of NYFA's Documentary school Andrea Swift joined the audience to support her former student.
The New York Film Academy congratulates alum Olya Schechter on a breathtaking work of filmmaking and looks forward to following her already impressive career. You can watch the trailer to A Sniper's War below, or buy it on Amazon here.
by nyfa