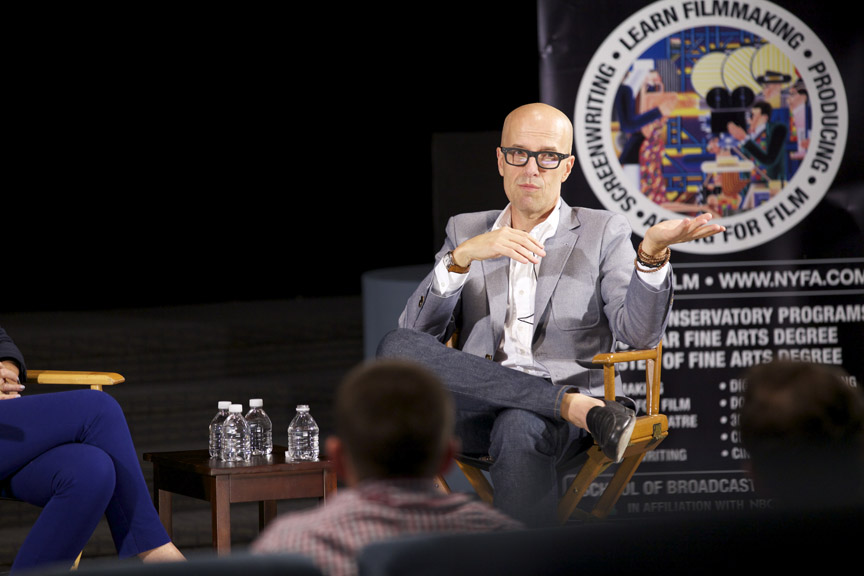 Producer Donald De Line recently visited students at New York Film Academy as part of the ongoing guest speaker series, following a screening of The Green Lantern. De Line served as President and Vice Chairman of Paramount Pictures, before moving on to Touchstone Pictures. During his tenure as President of Touchstone, he oversaw films including Pretty Woman, Father of the Bride, Ransom, What's Love Got to Do With It, Rushmore, Ed Wood, and the worldwide blockbuster, Armageddon.
"My thing was always just to work hard, stay in my office, and keep my head down," says De Line. "Jeffrey Katzenberg always said that you have to be like a race horse with blinders on. You have to look straight ahead and know what you're looking for."
De Line did just that, and scored his first major hit as a solo producer with The Italian Job, starring Mark Wahlberg, Charlize Theron and Edward Norton. He also produced Ridley Scott's Body of Lies, and John Hamburg's I Love You Man.
"Always be studying," he said to the theater of New York Film Academy students. "Always be working in whatever form you can. Keep your instrument going. And then learn everything that you can about the business. Stay educated. Know what movies are being made around town. Read the trades. Read every script you can get your hands on."
by nyfa