The Acting for Film Department at the New York Film Academy has started a new Industry Trend series, which welcomes recent graduates who are at early and mid-level stages of their career. The series aims to provide current students with a glimpse of what their careers might look like in the near future.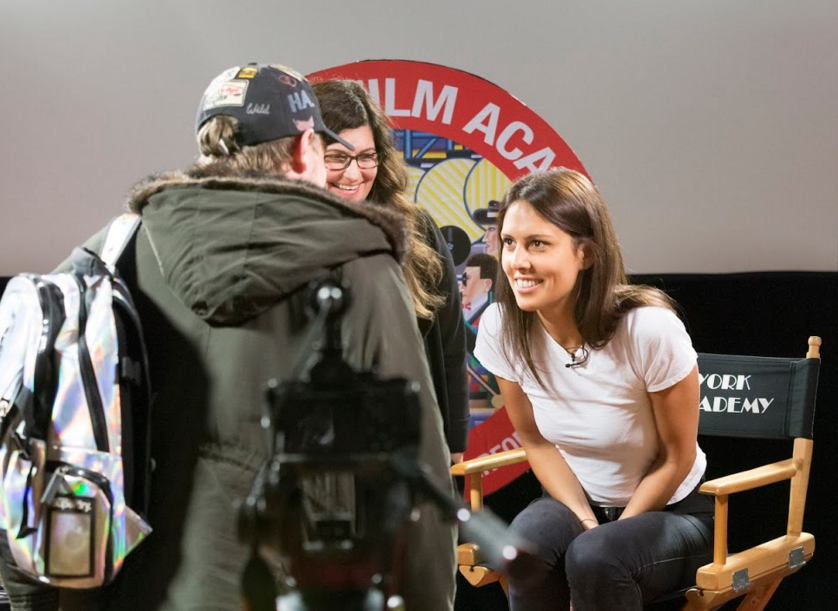 Last week, as part of the Industry Trend series, Acting for Film Chair Glynis Rigsby welcomed her former student, Emily Seale-Jones, who is an actress, writer, producer, and director. Seale-Jones spoke about creating content, specifically her web series "Frankie and Emma." The series follows the daily, comical antics of two girls in London. Seale-Jones created the show and stars in it with Nancy Wallinger, who is known for "The Play That Goes Wrong" at London's West End.
Seale-Jones said she created the show in order to showcase her skills as both an actress and a filmmaker. "It's really uncomfortable to promote yourself, but you have to get used to it," she said. "If people aren't going to bank on you, then you need to do the work and prove you're bankable. You have to prove yourself."
At the end of the day, even if Seale-Jones is unable to sell the series to a network, she believes it's important to get the work out there for people to see. That's the goal. "If you want to do something, you just go ahead and do it," added Seale-Jones.
https://youtu.be/yzfjb8PEX1s
Her first experience creating content was at NYFA in 2011 when she decided to create a play with her fellow classmates and with Glynis as her director. Seale-Jones said NYFA broke down the wall of filmmaking, allowing her to believe the entire process of creating a film from idea to completion is feasible.
Seale-Jones also spoke about her film, "To Tokyo," which her brother wrote and directed over a four year span in Japan. The film is about a young woman, hiding from her past, who is confronted by her stepsister in Japan and forced to face the figure that haunts her in a world where dreams meet reality.
With all of her projects, Seale-Jones has realized one major fact: "There has to be something that's the driving force. You can't rely on anyone except yourself."
by nyfa