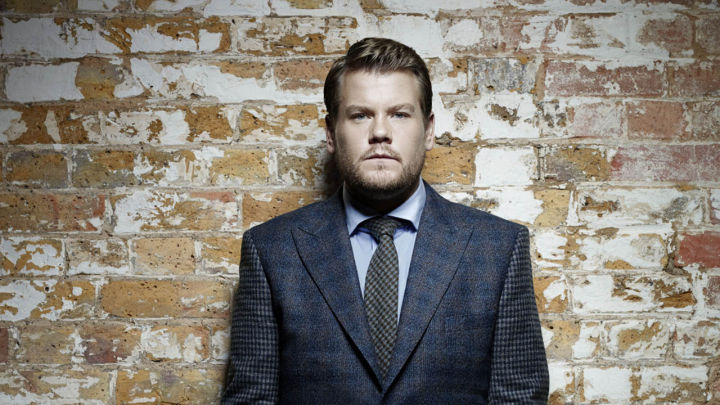 It's been a busy weekend in Hollywood and beyond. First up, after several months of a rotating cast of guest hosts, The Late Late Show will finally premiere its new incarnation with British star of stage and screen James Corden. While Corden is largely unknown to American audiences, he is a well-regarded celebrity in his home country of England, having cut his teeth on a number of sit-coms such as Gavin & Stacey and The Wrong Mans.
Joining Corden will be American musical comedian Reggie Watts, who will be serving as his bandleader, a position he formerly filled on Comedy Bang! Bang! with Scott Aukerman. Critics and analysts alike are eagerly awaiting to see how Corden will fit in the existing late night landscape and whether Americans will take to a relatively unknown Brit.
In other television news, following significant changes in its classifications of Drama and Comedies, Netflix wunderkind Orange is the New Black, which has competed at the last two Emmy awards in the Comedy category, will no longer be eligible for the Outstanding Comedy Series due to the cap the Academy instituted last month restricting "comedies" to being thirty minutes in length. However, the news becomes far more vexing when one considers the fact that hour-long comedies Jane The Virgin, Shameless, and Glee have all been classified as comedies, despite their running times. In light of the head-scratching this ruling has caused, one thing is sure: as more comedy-dramas straddle the traditional run-time of sitcoms, there will certainly be continued confusion as to which shows qualify as dramas or comedies
Here is some exciting news for our 2-Year Musical Theatre students: Beautiful: The Carole King Musical will be turned into a feature-length film, produced by Tom Hanks' Playtone production company and released through Sony Pictures, which has also secured the rights to King's songs and life rights. The Broadway musical has been running since January 2014 and was nominated for seven Tony Awards, winning two, including one for Jessie Mueller's turn as King.
Finally, ending things on a fun note, here is something that our animation students will particularly enjoy. While The Matrix is chockfull of iconic scenes, none might be more memorable than the famous lobby scene in which Neo and Trinity lay virtual waste to a building lobby. To commemorate the scene and to test his own stop-motion animation abilities, YouTube user Snooperking re-made the entire scene shot-for-shot using nothing but LEGOs in the process. In total, the project took an estimated 160 hours to complete and even finishes with its own twist ending. Check out this feat of LEGO animation below.
by nyfa