Every writer has heard the expression "write what you know," and MFA Filmmaking student Fernanda Belmar took that advice to heart in developing her intermediate film Undocumented. Inspired by her mother's experience coming to the United States alone to work in order to support her family home in Chile, Fernanda said, "I can't even imagine how hard it was for her to be away from her only daughter and her mother in a country where she didn't even know the language."
NYFA's Director of Film Festivals Crickett Rumley sat down with Fernanda and asked her to talk more about the film ahead of its screening in the New Filmmakers LA In Focus: Latinx and Hispanic Cinema Event this weekend, September 25 and 26, 2020.
Cricket Rumley (CR): This is such a personal story. Can you tell us more about it?
Fernanda Belmar (FB): My mom came here to the U.S. with my grandmother and me when I was four years old. We stayed for a year and a half until my mom decided to send my grandma and me back to Chile since it was getting harder for her to support us all. So, she stayed by herself. At that time, she was allowed to stay here for six months then go to Chile for the other six out of the year. But when I was nine, she took the risk and stayed here longer than she was allowed, and ended up working here for four years straight. She made that decision because she wanted to give me a better future. It was extremely hard being away from her, and I can't even imagine how hard it was for her to be away from her only daughter and her mother in a country where she didn't even know the language.
Because of that situation, my mom is not allowed to enter the country again. I don't know if next year that situation will change, but what I do know is that if something ever happens to me here she wouldn't have the chance to come here because more than a decade ago she broke the rules to give her family a better life.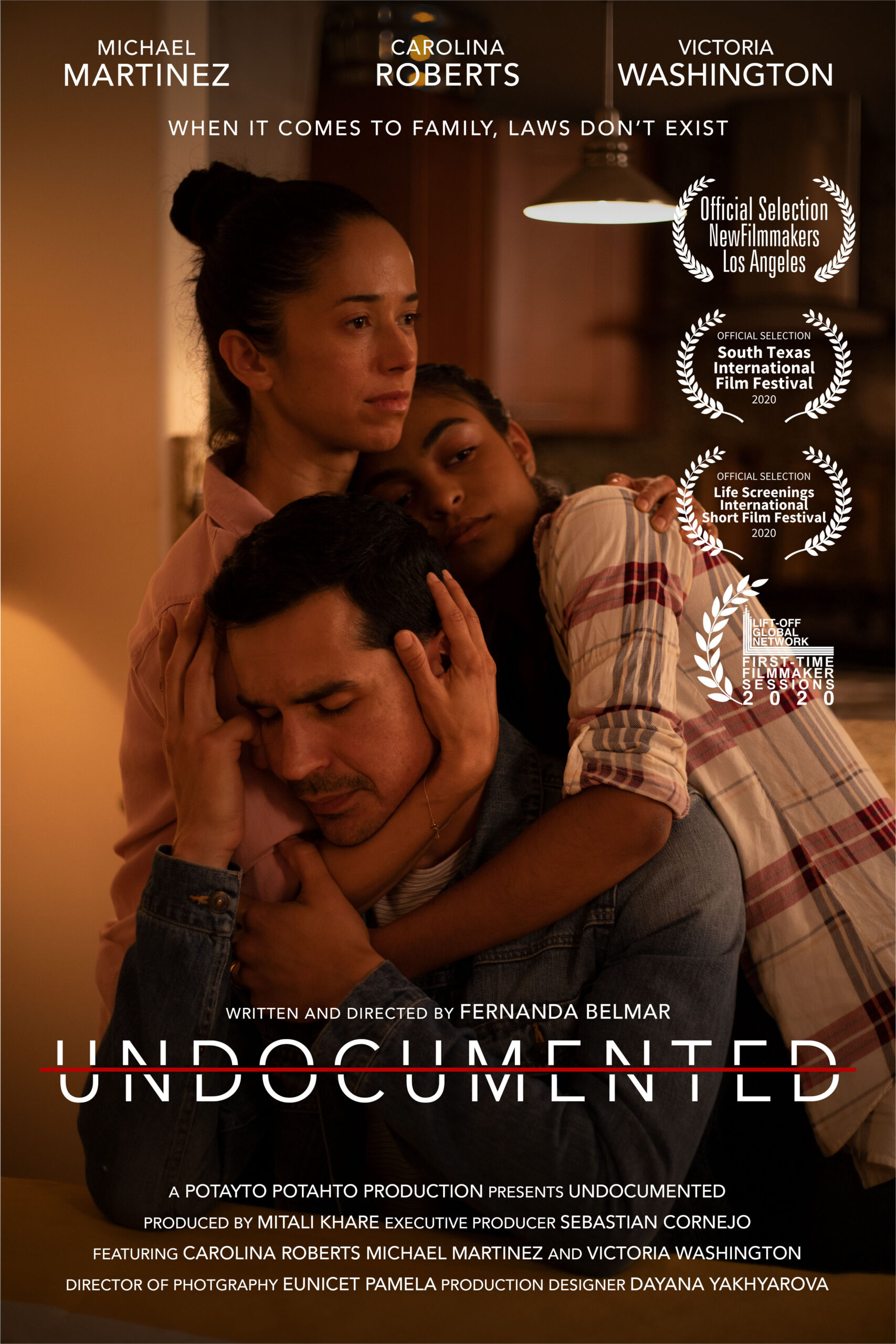 CR: And that's where the idea for the film came from?
FB: Undocumented is about a Latinx family with immigrant parents and two American (U.S. citizen) daughters. They live in California except for their oldest daughter, who is studying in New York. A phone call informs the Gómez family that their daughter has been in an accident, and that's when as a family they have to put everything on the line. Because as undocumented parents they can't just take a plane and go since the risks of being detained or even deported are higher.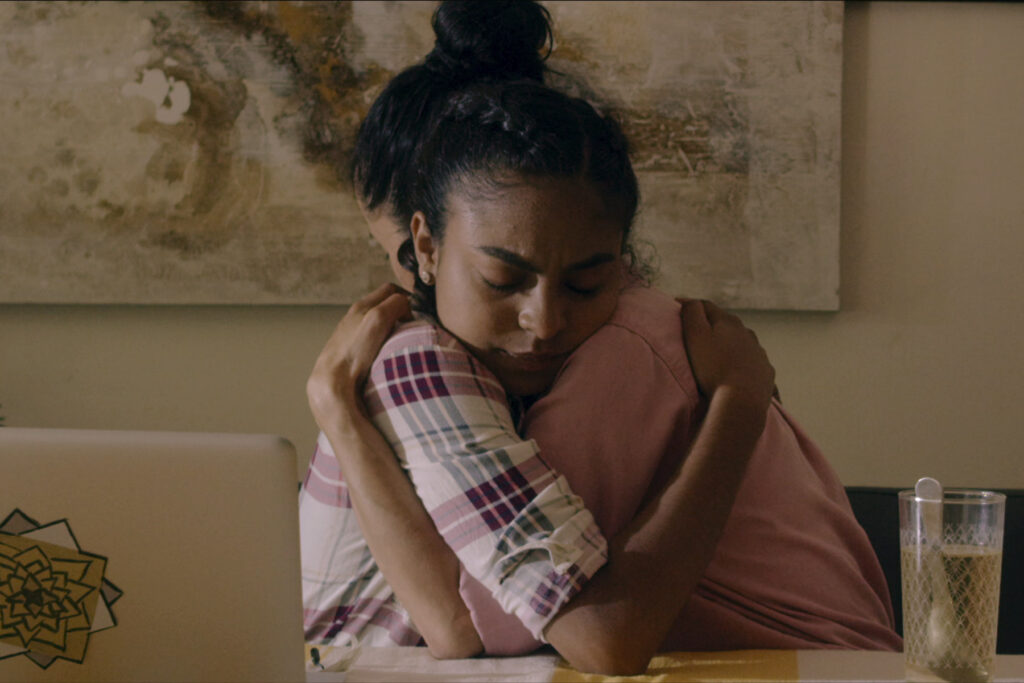 CR: What was your favorite thing about directing this film?
FB: My favorite thing about directing this film is the emotions I felt during the whole process. After I met Carolina (who played the mom), Michael (the dad), and Victoria (the daughter who lives at home), I knew it would be an incredible project because when we talked about what Undocumented means to me they just understood. They felt the deep struggle of this family. On set they were the Gómez family. I can't even put into words how I felt when I saw them bringing these characters and this story into life.
CR: What a remarkable experience! Tell us, was the most challenging thing about making Undocumented? What did you learn in the process? 
FB: While I was in pre-production on this film, I was also struggling with how to pay for my school tuition. I had to make the decision to take a semester break, and I wasn't sure if I would make it back. I was hopeful, but I didn't have anything secure at the time. And even though it was a devastating feeling, I was so excited about telling this story that I just kept going. We had a low budget, and just two days of shooting, so I had endless meetings with the heads of each department to make sure it would go smoothly and that our schedule will work. It was very hard, but what I learned was that as a director I need a crew that believes in the story as much as I do, because we can make everything happen.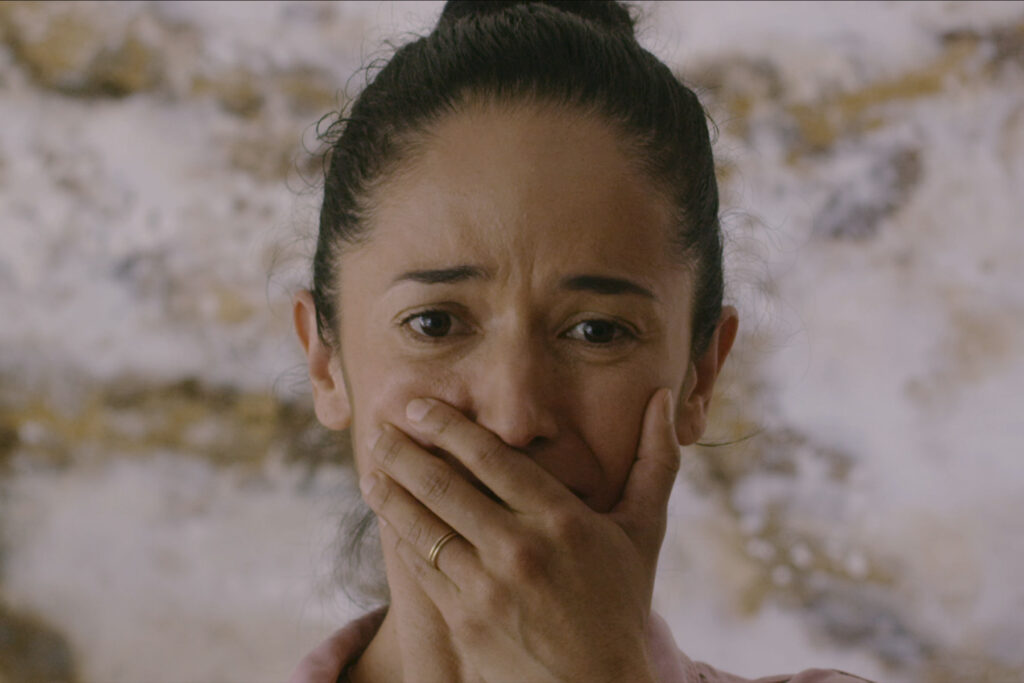 CR: Which festivals have you been in so far? What has that experience  been like?
FB: I've been in the First-Time Filmmaker Sessions, Life Screenings International Short Film Festival, Lift-Off Film Festival, and I also got selected in the South Texas International Film Festival. The experience has been great. I have had the chance to talk about my film with the audience at some of these festivals. Knowing that people that I don't know get to see this story makes everything so much worth it.
CR: I hear this from filmmakers all the time – that seeing your film, talking about your film with complete strangers, is so inspiring and invigorating. So what are you looking forward to with your screening with NFMLA?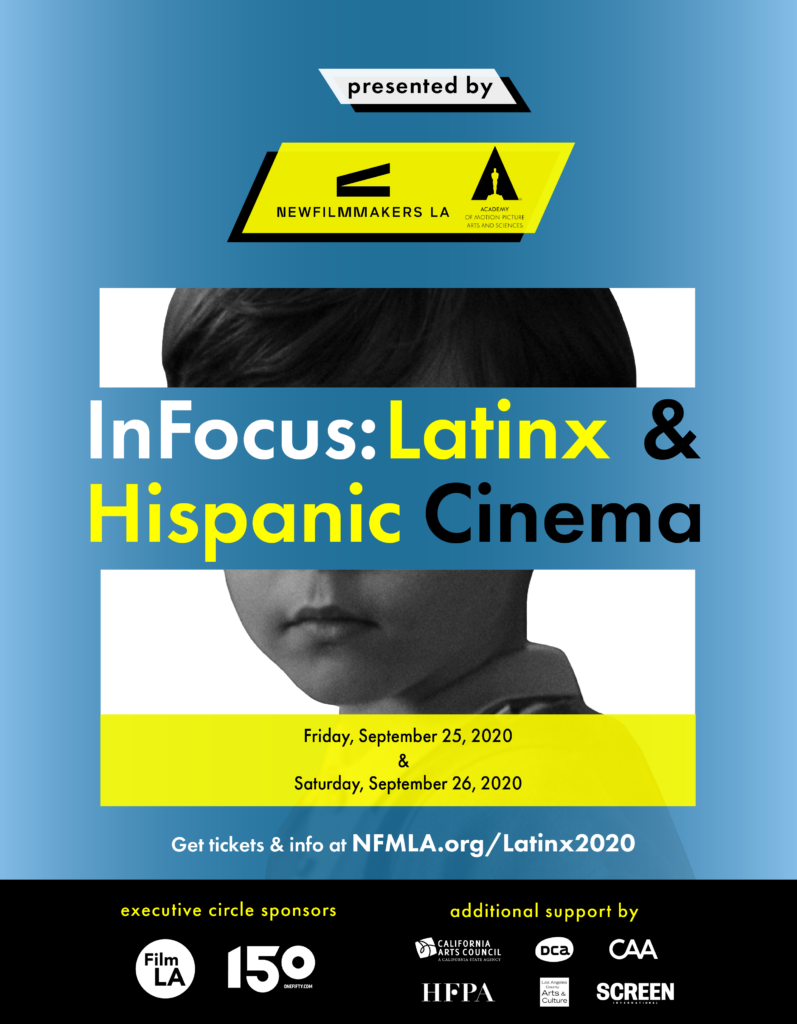 FB: Wow! I am so excited about this festival. Last year NYFA invited me to this event, and I remember I was so in awe with the whole event, the films, the industry panels, the Q&A with the directors. I remember at some point during the event I told myself: "One day I'll be part of this festival…" And now I'm actually going to be part of this! I just can't believe it. I think what I'm most excited about is for the amount of people that are going to see Undocumented, and I wonder how they will react with this story. I'm excited about the entire festival and the opportunities they give us as filmmakers to engage with important people from the industry and the chance to talk about our films.
CR: It's going to be an amazing experience! Let's back up a little. What were you doing before you came to NYFA? 
FB: I got my undergraduate degree in Digital Audiovisual Communication in July 2018 in Chile. That's where I found my passion in film after making multiple short films. In my last semester of school, I started my internship at MG Consulting, an important communication company in Chile. After three months as an intern, they hired me full time. While working with them I learned a lot about animation and graphic design. I got the opportunity to make videos for important clients like Sony Music Chile, MG motor, Reebok, and Mobike. 
CR: Then you came to study at NYFA. What has that been like?
FB: I've learned so many things here at NYFA, it's insane! The amount of experience I have gotten so far has made me grow tremendously as a filmmaker and as a person as well. NYFA has given me plenty of tools and opportunities to make films and fail and learn and keep making films.
What is good about NYFA is that everyone in the class has to make a project, so that means we don't just get to direct, but also we get the chance to be part of the crew of someone else's project. That's how we get experience in our field, that's how we know what we like about filmmaking and what we don't. That experience is what shapes us to be great filmmakers.
CR: Do you have any special shout-outs to faculty or staff who really helped or inspired you?
FB: Shout-out to Kim Ogletree for making me like producing someway, somehow. Shout-out to Nick Sivakumaran who was my first directing instructor and taught me so much more than just directing. To Kevin Richey the best cinematography instructor I've had. To Gil McDonald for teaching me the wheel to structure my scripts — now I can't live without it. To Graham Tallman, a fantastic directing instructor. And shout-out to Missy (Dominguez, LA's Director of Student Life) for always supporting me.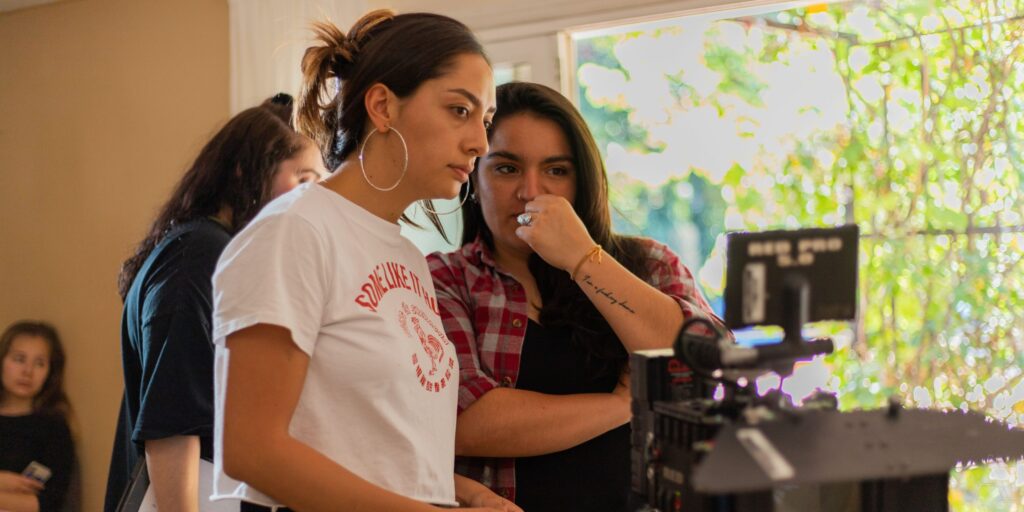 CR: Several NYFA students were part of your crew. What was it like to work with them?
FB: The best about my crew was the diversity that was in it. This crew had NYFA students from all over the world: India, Kazakhstan, Russia, Italy, Ecuador, Peru, Puerto Rico, Yemen and so many more. Having on the same set people from so many different places and cultures made the set incredibly rich.
CR: These are trying times in the world today. Art matters more than ever. Do you want to share your personal views about the importance of film in the lives of humans living right now? 
FB: Films don't just entertain us, they also help us understand the world, and they give us the opportunity to see much more than what we are used to from where we are from. Films have the power to open our minds, to make us feel and relate to something we didn't know we could. Films and the arts in generals are so powerful, and I believe that the arts are what can make us humans be better. 
CR: Beautifully said! Lastly, tell us when your film screening is and where we can get tickets. Is there anything else we should know about the screening? 
FB: The film is for two days: Friday the 25th and Saturday the 26th. You can get the tickets here in this link. There are two kinds of passes: 
One that is for the whole festival with industry panels, Q&A's with all the directors and the screening of all the films

Or you can get single tickets for specific programs. My film is in Program #3: Generational Echoes, Saturday 26th at 6:15 pm PT, with the live Q&A at 8 p.m. PT.
Since it is a virtual screening, after you get your tickets you'll receive an email to watch the respective films at any time you want between Friday and Saturday. 
I can't wait to see you all there!
The New York Film Academy is a proud Academic Delegation Partner of New Filmmakers LA and will be taking a group of students to the festival this weekend to enjoy the panels, the discussions, the networking, and the films. Fernanda, we'll see you there! 
by nyfa