On March 18, New York Film Academy (NYFA) welcomed Bob Eisenhardt, NYFA instructor and editor of this year's Academy Award-winning Best Documentary Feature, Free Solo for a screening and Q&A session.
Following the screening of the Oscar-winning documentary film, Eisenhardt was greeted with no shortage of questions from an eager NYFA student audience. He delved into a discussion on the unusual film editing process behind a film as unpredictable as Free Solo, having had to explore the possibility of cutting a film that would end in tragedy from a failed climb attempt or no attempt at all.
Free Solo endeavors to capture the free soloist climber Alex Honnold as he prepares to achieve his lifelong dream of climbing the 3,000-foot mountain El Capitan in Yosemite National Park. Eisenhardt shared that he and his team of only two were left with over 700 hours of footage to sift through from the shoot. From shuffling scenes to creating sequences that would keep audiences enthralled even when they weren't watching in awe as Alex scaled a mountain without ropes, Eisenhardt sought to create a film that left viewers genuinely rooting for Alex's survival.
With the hundreds of hours of footage he had to work with, Eisenhardt shared that there were even several different openings, but they were all "trying to do the same thing." He explained, "There was no particular scene that was really hard—it was trying to get the scenes to work together that was difficult. For the longest time nobody understood what he was doing, no one understood what the point was." Eisenhardt was able to create a film that carried multiple storylines by developing various plots, such as that of Alex's girlfriend, who represented a "removal of armor," allowing for a deeper complexity and additional sense of purpose.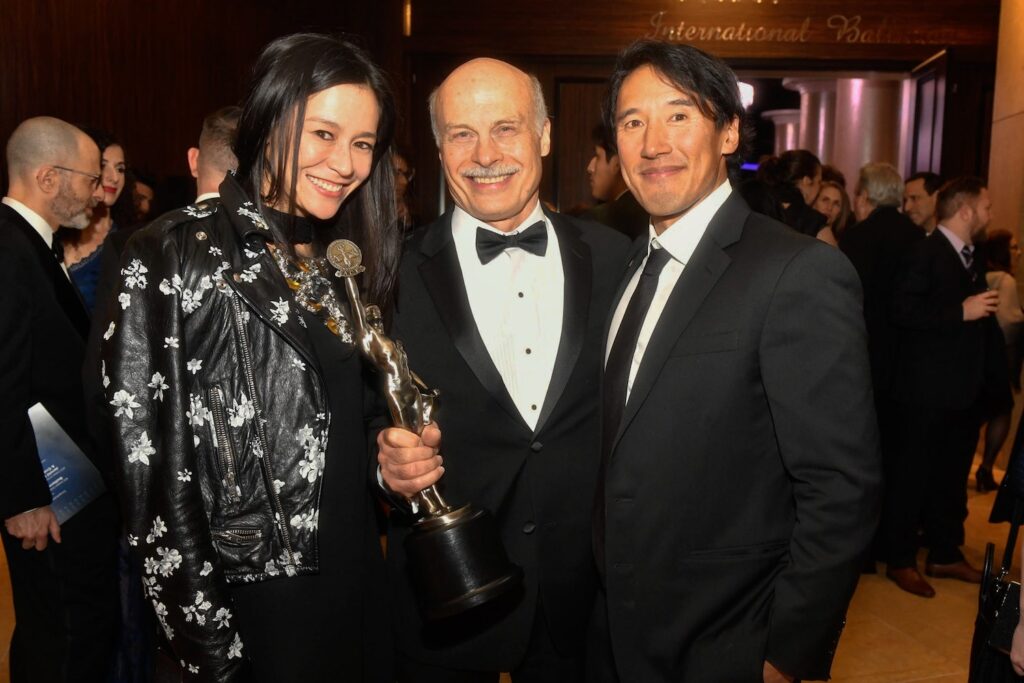 Eisenhardt also offered an inside look into the undertaking—both Alex Honnold's and his own. After the initial free solo surrender, "We felt that he was going to keep trying to climb, but I wanted to play it like he wasn't going to keep trying. I wanted to let you feel that it could well be over so that he could kind of re-double his commitment, which is what you need at that point in the movie."
In sharing his own personal efforts to create a compelling film with the footage he was given from such an unorthodox crew—those hanging from ropes 2,500 feet in the air themselves—Eisenhardt noted, "Alex was trying and practicing for two years, but the crew was also practicing for two years, so they pretty much had it down about where they could be to get the best angles on each shot. I complain that I don't have all my shots, but I think I did pretty well."
The New York Film Academy would like to thank Bob Eisenhardt for his continued contribution to the NYFA community and his ongoing inspiration to those within it. We appreciate him sharing his first-hand experience and again congratulate him on Free Solo's Academy Award win!
by nyfa