2020 was a rollercoaster of a year. There were many challenges and uncomfortable moments that required us to adapt quickly but though it was a difficult time, 2020 helped us gain perspective and focus on what really matters. 
During that time, New York Film Academy (NYFA) Digital Editing alum Alessandra Auster saw the opportunity to pursue a new career while working in an adjacent field. Auster spoke with NYFA about her career shifts, her life as a production assistant and production manager, and her work with chart-topping artists in the Latin music industry.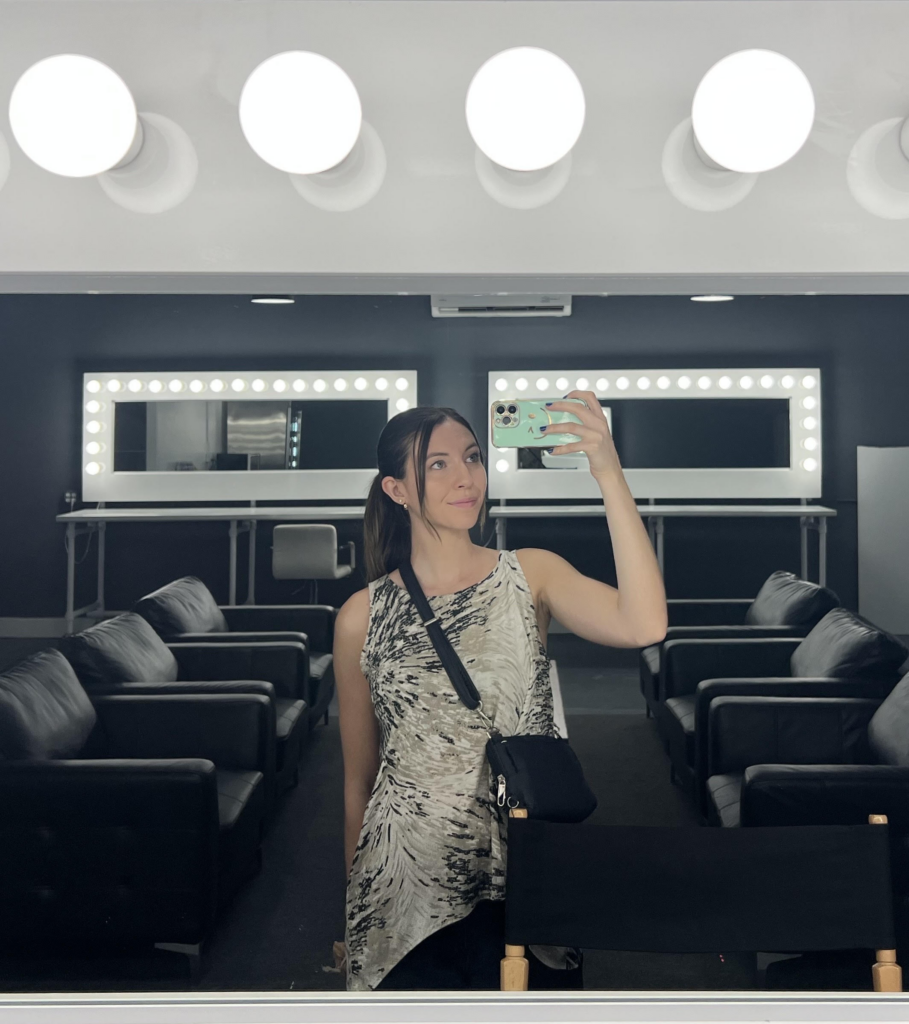 New York Film Academy (NYFA): What do you do now and with which organizations do you work? 
Alessandra Auster (AA): In this past year, I've been working as a Production Assistant (PA) on projects for Filmheads, a Miami-based production house. As of this June, I also began taking on a Project/Production Manager role as well through freelancing for various companies. 
NYFA: What is life like as a Production Assistant and Production Manager?
AA: As a Production Assistant, I do anything and everything to make the day of the shoot run smoothly. This includes setting up supplies and equipment on set, printing Talent and Location Releases and ensuring they are signed, taking picture of the talent and IDs for the company's records. I also buy and set the artist's "rider," which is a list of food/drinks/things they request for their green room or trailer. 
I also assist other crew members like handling "playback" on a music set. This means starting and stopping a song on a music set when instructed. I also keep track of production expenses for the team to account for post-shoot.
As a Production Manager, I delegate those responsibilities to the Production Assistant. Before the shoot, I make/send the call sheet, budget, order meals, make sure we have all the equipment and supplies and coordinate transportation and parking. After the shoot, I collect invoices, make payments and expense sheets among other things.
NYFA: What skills do you need to be a Production Assistant or Production Manager?
AA: You must be quick on your feet, pay great attention to detail, be proactive, and maintain flexibility. A good Production Manager must maintain great problem solving skills, be very organized, communicate well and maintain stellar time management skills. 
NYFA: What type of projects have you worked recently? 
AA: Most of my recent work has been on Latin music videos, along with some TV/commercials projects. Some projects of my music videos include "TATA – Remix" by Eladio Carrión, J Balvin, Daddy Yankee, and Bobby Shmurda, "Wow Wow" by Maria Becerra and Becky G, "F40" by J Balvin and Arcangel, "Instinto" by YENDRY and J Balvin, "Una Nota" by J Balvin and Sech, "Jóvenes Millonarios" by Eladio Carrión and Myke Towers, "Antónimos" by ROBI and some other to be released soon!
NYFA: Are there different skills you learned in one role and applied to another? 
AA: Definitely! I think both my prior marketing skills and production jobs impacted one another. Organization, attention to detail, and communication are some of the biggest skills that I have carried on from one role to the other.
NYFA: What drew you to Miami, Florida?
AA: Being half-Colombian, the biggest factor that drew me to Miami was definitely the Latin American culture, the food, music, dancing, and being able to practice my Spanish. Oh, and the nicer weather! I grew up in central New Jersey and I thought I was making a mistake moving far away from NYC, one of the best cities for people interested in entertainment. However, I quickly realized, once I got to Miami, all of the art that is there and all the new opportunities that lay ahead. 
NYFA: What advice would you give to aspiring artists and professionals seeking an entry point into the entertainment industry? 
AA: Here are some of the biggest lessons I've learned so far in navigating this career path:
Believe in yourself. It's okay to feel imposter syndrome sometimes, but know that everyone that has "made it" has also felt that at one point but did not let that hold them back. 

Be curious, ask questions, be a sponge.

Don't take things personally, especially if you do not hear back from people. 

When one door closes, another opens. Or the other one just takes a while to open.

Build your network and don't put all your eggs in one basket. Follow up with people – don't think you are being pushy or annoying.

Trust the process and timing – it may take many "failures" to get where you want to be. Have patience, and what's meant for you will find you.
"Friends or family members may not understand the type of "atypical" career path you have chosen. If you know in your heart that this is what you want, try not to let outside opinions stop you from chasing your dreams."
Go the extra mile wherever possible – people will recognize and appreciate authentic enthusiasm. Do not underestimate the power of your personality. Being genuine and having positive energy is a breath of fresh air on and off set. Some skills can be taught, but being a genuine person cannot be and lastly, have confidence! Confidence is everything.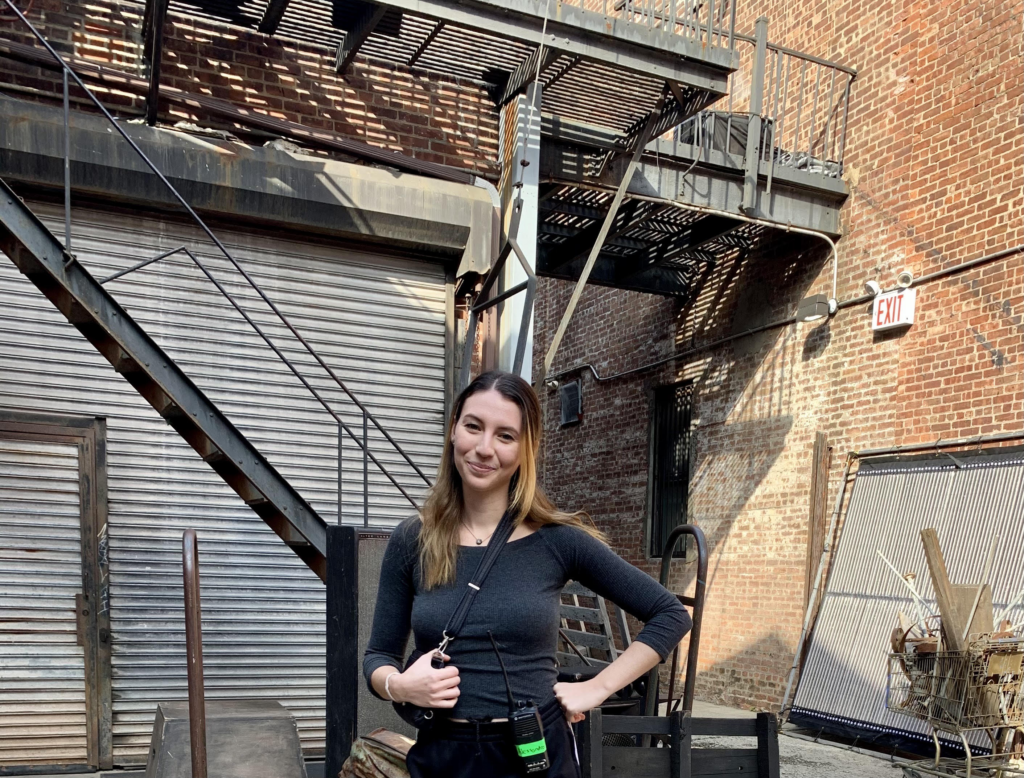 NYFA: How did the COVID-19 pandemic impact your career decisions?
AA: Well I graduated college in May 2020 during the pandemic and started my full-time job remotely. I was actually supposed to do my first role in my rotational program in Indianapolis, but due to the pandemic, my company moved those of us in the program on to our next roles instead, so I was able to stay at home with my parents in NJ. 
After about 9 months of this, I realized we were not going to be going back to the office for a while, and I decided to take advantage of that time to live somewhere I had always considered moving to, which was Miami. 
From the very beginning, I had a feeling I might want to stay there long-term, especially after completing the NYFA editing course that same month. I wanted to further explore my place in the video production world, which is when I reached out to companies for Production Assistance work. Fortunately, I was able to secure a gig with my former NYFA instructor for a virtual editing project. Over a year later, I'm taking even more steps toward my creative goals.
The pandemic had everything to do with where I am now. It's wild to think about how different my life could have been had the pandemic never happened. So I'm grateful for the opportunities that arose amid such darkness.
NYFA: What drew you to NYFA's Online Editing course?
AA: Like many, the pandemic made me think about what I actually wanted to do with my life, and I had always loved video editing. I grew up filming my own skits and music videos and editing them on good ol' iMovie, but I had never used professional software. Having missed being a creative, my aunt suggested I pursue a course for digital editing since I had extra time while at home during the pandemic. 
After doing my research to find a digital editing program, I was happy to learn NYFA taught Adobe Premiere Pro, an industry standard tool for video creators. The schedule allowed me flexibility to take the course online and after work on weeknights. I loved my instructor, Lindsey Philips, my classmates inspired me, and the class was just what I needed to reignite my creativity that got lost along the way
NYFA: Have your current roles impacted your longer-term career vision?
AA: Gaining experience on set as a Production Assistant allowed me to explore what path in the industry I wanted to take. I appreciate my time as a PA because, even if it feels at times I'm not doing the most exciting tasks, I used this as time to ask questions on set to different departments (Art, Camera, Production, Hair/Makeup, Wardrobe, Grip & Electric, etc.) to figure out where I could see myself in the future. 
During my experience, I have come to love the production department and I'm starting to take on more project/production managing roles, and I will possibly have the opportunity to produce in the near future.
NYFA congratulates alum Alessandra Auster on her hard work and accomplishments!
by nyfa