From historic wins to memorable unscripted moments, this year's Golden Globes set the stage for an incredible awards season. This year's awards, televised after not being aired in 2022, showcased a range of talent. Seasoned film and television vets finally got their flowers, first-time nominees swept up awards, and a few members of the NYFA community were recognized for their achievements. In our post-show recap, we'll share some of the wins and our favorite moments from the ceremony.
Here are some of the highlights of the star-studded event.
Guillermo del Toro's Wins for Reimagined Pinocchio
Guillermo del Toro's Pinocchio, which was actually turned down by multiple studios, won the Golden Globe for Best Motion Picture – Animated. Unlike the Disney film, this stop-motion version of Pinocchio was based on Gris Grimly's illustrated edition of the original story.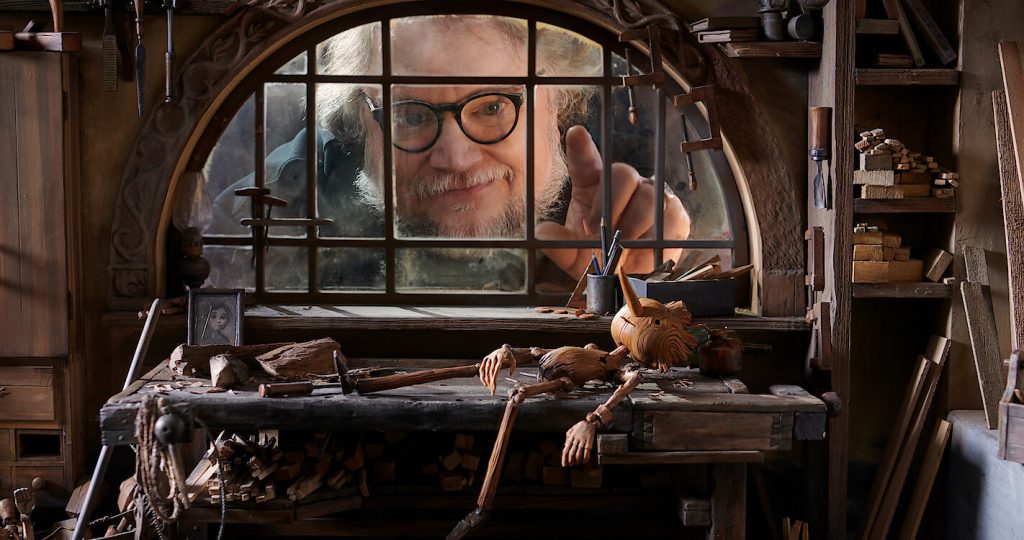 "Guillermo described the world and look he wanted as "perfectly imperfect," so that the characters were never uncannily realistic," said Guy Davis, a character designer for the film. "The world has a visceral texture and feeling of age that gives everything a sense of history."
Shout out to NYFA LA Instructor Tony Candelaria, who worked on the film and is now working on Shape Island for Apple TV+!
NYFA Guest Speakers, Alum Win Big for The Fabelmans
In other NYFA community wins, NYFA Guest Speaker Steven Spielberg's The Fabelmans won the Golden Globe for Best Motion Picture – Drama. A hearty congratulations to NYFA Acting alum Paul Dano, NYFA Guest Speaker Seth Rogen, and the entire cast and crew on their win! Spielberg also landed Best Director – Motion Picture for The Fabelmans.
The film is based on Spielberg's life, and despite being one of the most successful filmmakers of all time, he took a long time to tell the story.
"I spent a lot of time trying to figure out when I can tell that story," he said in an interview with People. "And I figured out when I turned about 74 years old, I said, 'You better do it now.' "
Marvel Studios (Finally) Gets Their Due
Marvel Studios and NYFA Guest Speaker Kevin Feige got their first major award last night for the comic book films, as Angela Bassett won Best Supporting Actress in a Motion Picture. Her iconic role as Queen Ramonda in Black Panther: Wakanda Forever sealed the deal and was her second Golden Globe award. In her speech, Bassett paid tribute to the late Chadwick Boseman, who passed away before the sequel was in production.
"We have joy in knowing that with this historic 'Black Panther' series, it is a part of his legacy that he helped to lead us," said Bassett. "We showed the world what Black unity, leadership, and love looks like, behind and in front of the camera. To the Marvel fans, thank you for embracing these characters and showing us so much love."
The White Lotus Wins Best TV Limited Series
HBO Max's The White Lotus won Best Television Limited Series or Motion Picture Made for TV. We're so excited for NYFA Alum Aubrey Plaza and the rest of the cast and crew on this honor. Justice for Tanya!
Speaking of Tanya, Twitter loved that Jennifer Coolidge and Jean Smart sat next to each other at the awards. We need a movie with these two icons!!
An Austin Butler Win is a Win for Australia Film
Austin Butler won Best Actor in a Drama for his performance in Elvis. We're particularly proud of this film, as the movie was filmed in Gold Coast, Australia, with the help of some amazing NYFA Australia students. Queensland continues to thrive as a filmmaking destination, with the industry pulling in $465 million for the local economy in 2022.
Elvis was also nominated for Best Motion Picture – Drama and Best Director – Motion Picture for Baz Luhrmann. We can't wait to see what films and television shows come out of Queensland next!
Michelle Yeoh and Ke Huy Quan Make History
In a true instance of art imitating life, Michelle Yeoh won for Best Actress – Motion Picture – Musical/Comedy and Ke Huy Quan for Best Supporting Actor in a Movie.  Their characters famously share a scene in Everything Everywhere All at Once in parallel lives where they are famous movie stars. The actors made history this year with their wins, as Yeoh is the second actress of Asian descent to win for her category, and Ke Huy Quan is the first actor of Asian descent to win the award since 1985.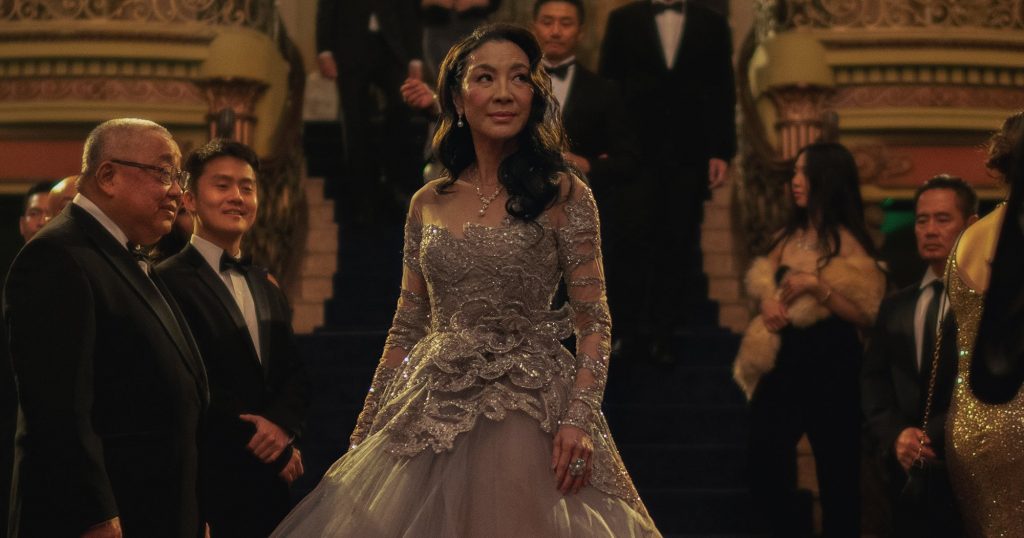 Quan, who broke into the film industry with his childhood role in The Goonies, was humbled and gracious about his Hollywood comeback. As for a Goonies sequel? "I'm open to revisiting the character," Quan said.
Ryan Murphy Celebrates Michaela Jaé Rodriguez
While accepting the Carol Burnett Award for his outstanding contributions to television, Ryan Murphy applauded Michaela Jaé Rodriguez, who won Best Actress in a TV Drama award in 2022 for her role in his FX series Pose. As last year's awards were not televised, Murphy took a moment to recognize Rodriguez's making history as the first transgender actor to win a Golden Globe.
Murphy had another achievement for his series Dahmer – Monster: The Jeffrey Dahmer Story. American Horror Story alum Evan Peters won his first Golden Globe for Best Actor – Limited Series, Anthology Series, or Television Motion Picture for the show, reflecting his incredible character work. In his speech, Peters thanked the cast and crew for a team effort and recognized the show was "hard to make and hard to watch." He said he hoped "some good" came out of making the series.
Abbott Elementary Picks Up More Awards
Abbott Elementary has already won major awards since the beginning of the series. At the 2023 Golden Globes, it picked up three more awards, including Best Actress in a Comedy Series (Quinta Brunson), Best Performance by an Actor in a Supporting Role in a Musical-Comedy or Drama Television Series (Tyler James Williams), as well as Best Comedy Series.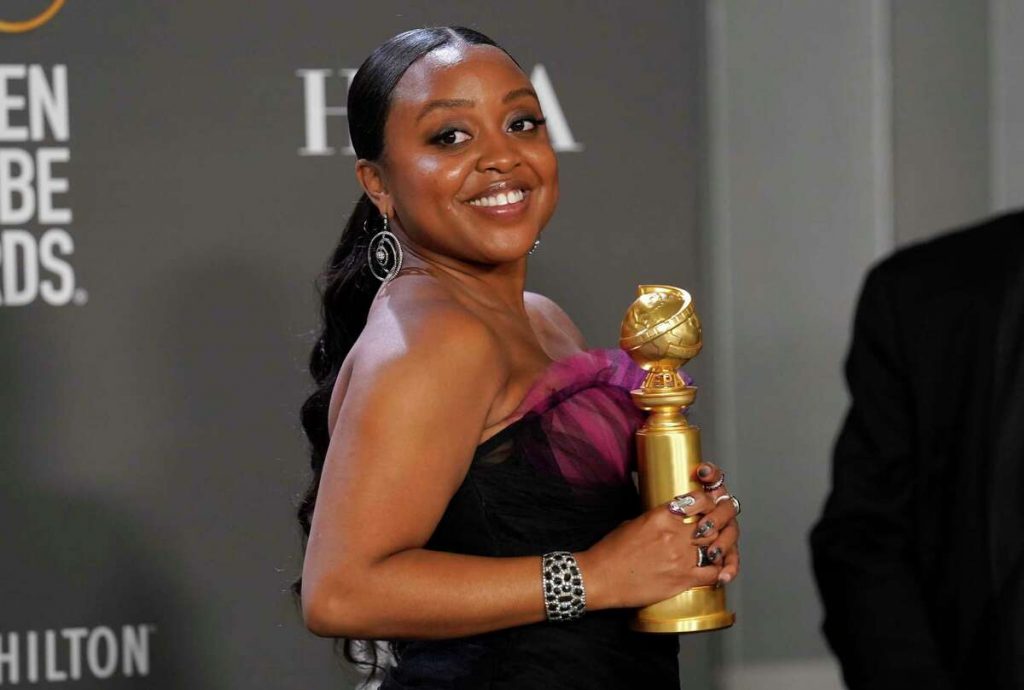 The entire city of Philadelphia is pulling for you guys!
NYFA would like to congratulate all of the winners and nominees at this year's 2023 Golden Globes.
by nyfa