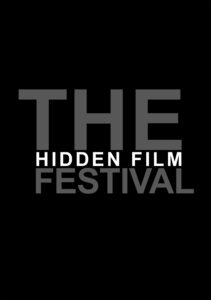 The summer seems to be the time of year that film festivals are in full swing around the world. This goes for the ambitious Hidden Film Festivals as well. This unique series of festivals is commonly referred to in the plural sense due to the intense travel schedule it adheres to in the heart of summer.
The festival is coming off of a sold-out debut year in 2013, which included 4 countries, 2 continents, and hundreds of attendees over the course of only 4 weeks in the month of July. The cities of Dublin, London, Paris, and Toronto had the pleasure of hosting the event who differentiates itself to many other festivals by announcing the film line-up..well..never. The platform not only keeps the audience in the dark about the films that they are about to watch, but creates an environment that showcases their thoughts on each film.
Going into its second year, the call for submissions has already started. Submissions can fall into any of these expansive film categories:
Features
Documentaries
Music Videos
Student Films
Shorts
Experimental films
Unproduced Screenplays
They are looking for never before screened gems that can create buzz in an environment that does not invite industry press. The philosophy at the HFF is to encourage attendees to write, tweet, blog, and post online about the films that have yet to be seen by press, thus stripping them of their eligibility to premiere at the more exclusive events.
Many festivals are quickly realizing the power of social media to not only help promote their own festival, but the talent that are on display. The HFF takes this notion a bit further with instilling platforms that maximize exposure by putting the audience on the digital stage. Flipping the spotlight creates a healthy launching pad for these amateur filmmakers. If you are planning on being in one of these cultural hubs next summer, we recommend seeking out the Hidden Film Festival and finding an undiscovered gem.
by nyfa