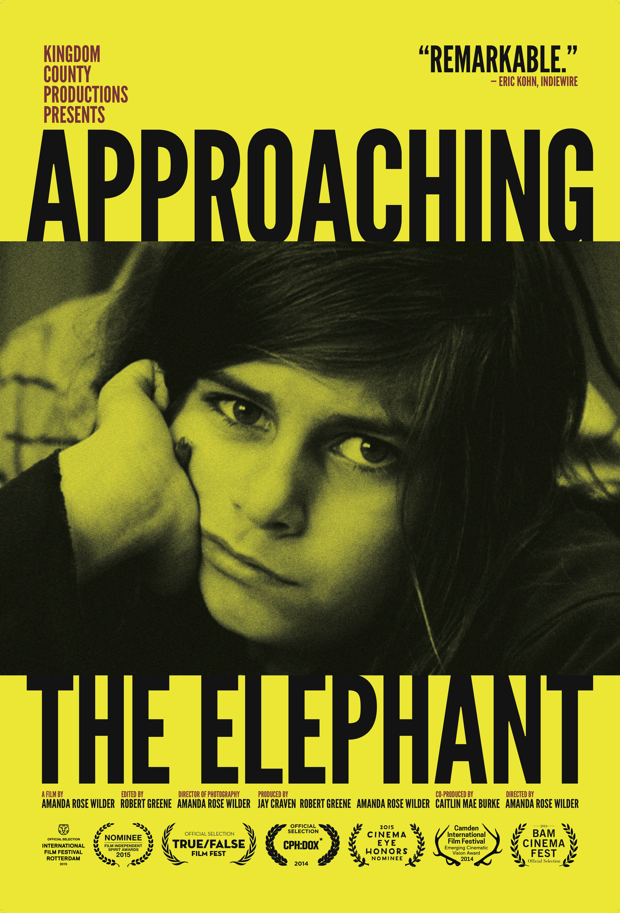 IFP, the Independent Film Project, is using its Screen Forward program to push the works of female filmmakers for the next several weeks. Filmmakers with projects that are self- or micro-distributed can apply for Screen Forward. Those chosen are given a week's distribution on the big screen at the Made in NY Media Center in Brooklyn. IFP's team then works with the filmmakers to assist in publicity and getting the film out to wider circles.
The monthly program has chosen four films by women filmmakers to screen from February to May of this year. Each screening will be followed by a Q&A with the filmmakers.
Approaching the Elephant is the debut documentary by Amanda Rose Wilder chronicling the Teddy McArdle Free School. She's Lost Control is Anja Marquardt's debut feature about a sexual surrogate in New York who establishes a complicated relationship with one of her clients. I Believe in Unicorns is the debut feature by Leah Meyerhoff and tells the story of a young woman's mix of fantasy and scary reality. L For Leisure is the sophomore effort by Lev Kalman and Whitney Horn, a period comedy set in the 1990s.
Tickets for the first feature will be available in February. If you're interested in attending any of the Q&A's the dates are:
Amanda Rose Wilder's Approaching the Elephant – February 20th
Anja Marquardt's She's Lost Control – March 20th
Leah Meyerhoff's I Believe in Unicorns – March 27th
Lev Kalman and Whitney Horn's L for Leisure – May 15th
NYFA supports filmmakers of all genders and races. If you've ever thought about making movies but thought the industry was wrong, think again. Check out information on our hands-on classes here.
by nyfa