The New York Film Academy's Industry Lab serves as a professional starting point for its student members, providing real world experience while preparing them for life after graduation.
Industry Lab members, Maram Al Jaoser, a recent graduate from New York Film Academy's Masters in Cinematography program, Yiqing Yong, an international student from China, current filmmaking student, Ana Reinhard, and alumna from the Master's in Filmmaking program, Allyson Manno, had the opportunity to interview international artists and attend music workshops at the Goethe-Institut L.A., the Ace Hotel, Bold Space DTLA, and the Standard Downtown during the two-day event From Berlin to LA.
The theme of this event is bringing these artists together to discuss their connection and influence that both Los Angeles and Berlin have on the artists and the electronic dance music scene.
Topics and panels included: digital production, synthesizer customization, digital vocal production, and treatment. The panels featured music industry leaders such as: Native Instruments, Amoeba Records, and Discogs, along with XLR8R and she.said.so hosted a special panel at Bold Space DTLA to discuss with the artists the influences of each city on their sound and the cultural lifestyles.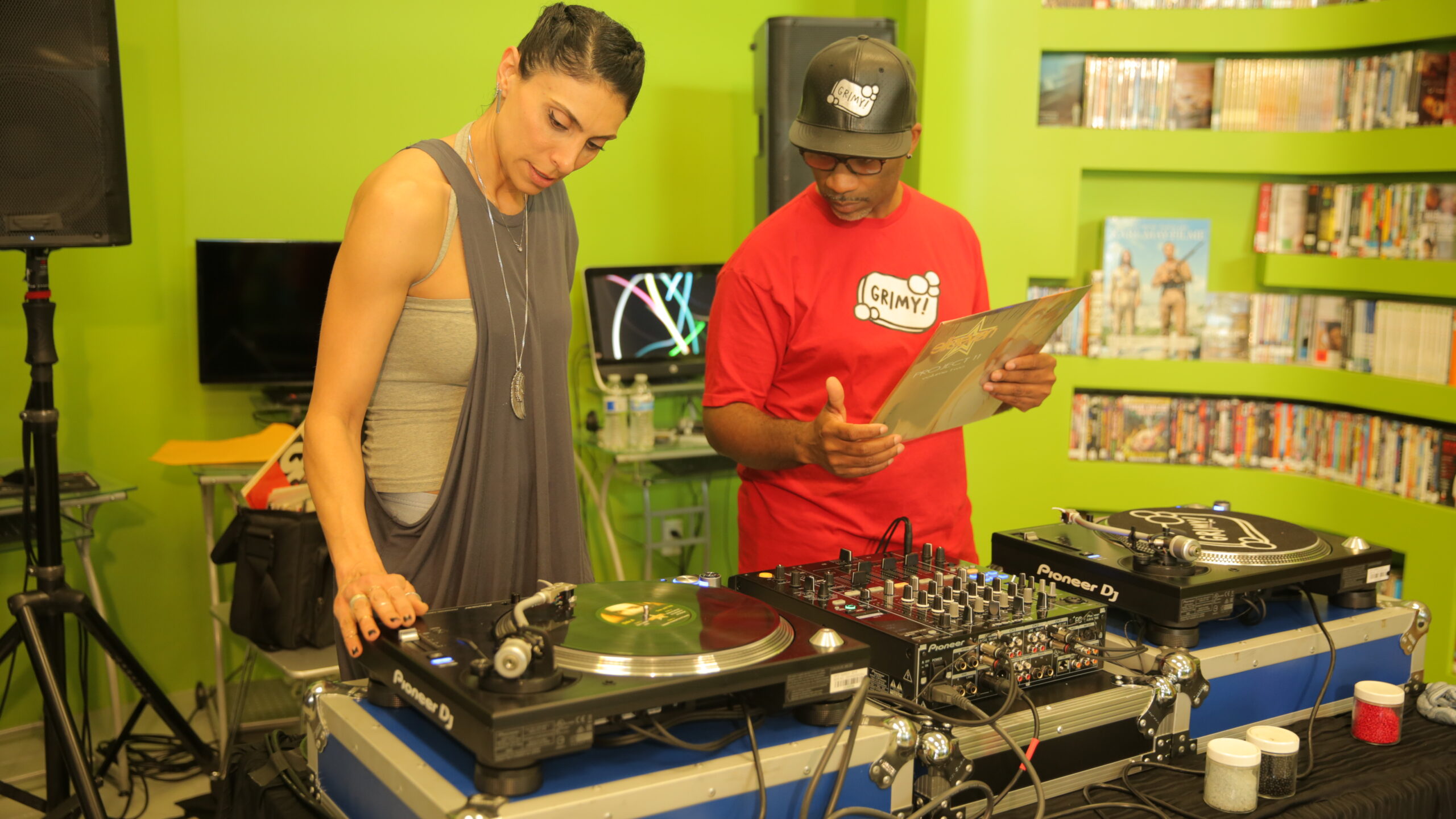 The event also hosted an all-day digital production workshop for teens and young adults who learned from current professionals in the industry about the electronic dance music culture.
Friday night, there was projection of Walther Ruttmann 1927 city symphony film Berlin: Die Sinfonie der Grosstadt (Berlin: Symphony of a Great City) with live improvisation by Lucky Paul & Friends at the Goethe-Institut auditorium.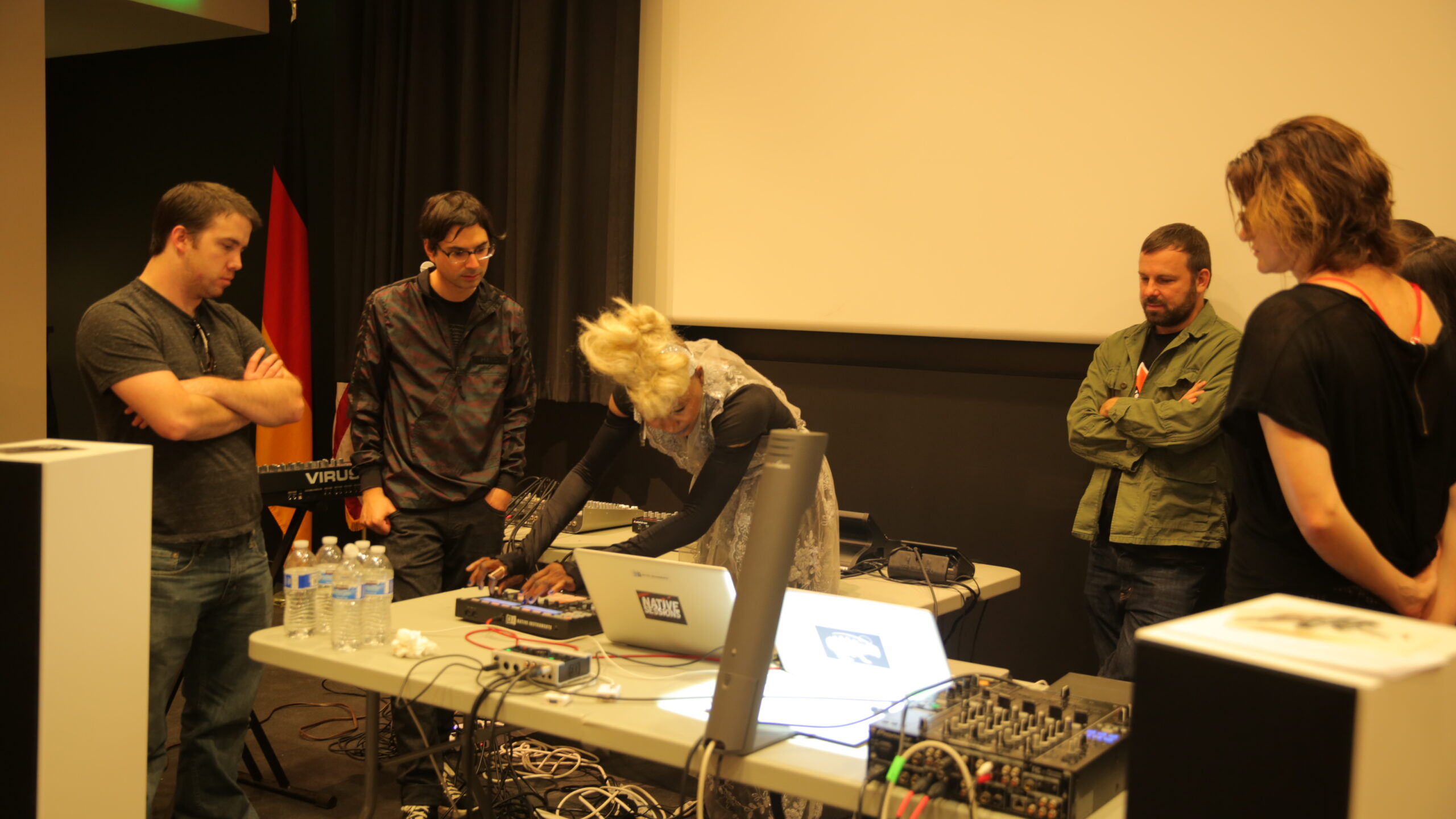 Concerts, after shows, and club nights featuring DJ sets by Anna Cavazos, Katie Otro, Mor Elian, Perera Elsewhere, Masha and Dersu featuring 19th Moon live vox.
From Berlin to LA brought in artists such as Anna Cavazos (NYC/L.A./Berlin), Carlos Oblivion & Black Replica (Detroit/Berlin/L.A.), Dersu (Berlin/L.A., Vice), Katie Otro (L.A./Berlin/Ibiza), Lucky Paul (Auckland/Berlin/L.A.). Masha (L.A., Dig Deeper), Mor Elian (Tel Aviv/L.A./Berlin, Prime Numbers), Perera Elsewhere (London/Berlin, L.A. label FoF), Robot Koch (Berlin/L.A., Monkeytown), Simonne Jones (L.A./Berlin), Zernell & Son (L.A., Grimy), and 19th Moon (Berlin/L.A.).
by nyfa