Elsabet Ademe was born in Ethiopia, and as a teenager, she embarked on the most dangerous journey of her life – traveling the treacherous smugglers' route toward the West, living in several countries, and working in each one to save money. Her goal was to make it to the United States to pursue a career in film. Years later, Ademe is a U.S. citizen and BFA graduate from New York Film Academy with an active career in Los Angeles.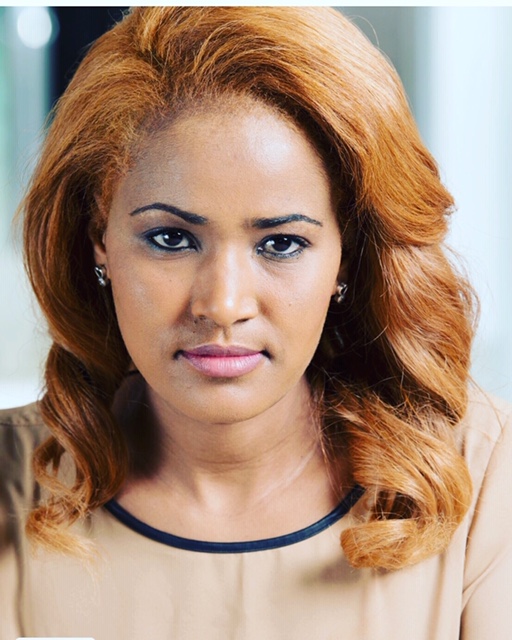 "I had a dream of becoming an actress since I was six years old, so when I got a chance to follow my dream, I decided to go to school first," said Ademe. "I did my research about a film school, then I came across the New York Film Academy in 2014. I took the Acting for Film 1-Year Conservatory program in New York, then I did few theaters in NYC. In 2016, I moved to LA and started the NYFA's Acting for Film BFA program."
After Ademe graduated in 2018, she picked up acting, casting directing, producing, and writing projects. Her first web series pilot, The Bartender, got picked up by PAN Africa Film Festival.
Ademe recently wrote a book called Behind Sunrise, based on true events, which is available on Amazon, Barnes & Noble, and more. The book's synopsis reads:
The story of the bright and positive, yet ferociously determined, Sarah Belay.

Sarah is a sixteen-year-old Ethiopian girl with big dreams. She wants to travel to Europe to pursue the arts. However, she has a huge problem – her family is dead set against it.

When she hears the man who drives her to school talk about human smuggling, her ears perk up. She knows what she's going to do. Weeks later, in the dead of night, she leaves her home to embark on a journey that dramatically changes her life.

With little information from her transporters, Sarah travels the perilous off-road paths toward Sudan in the care of suspicious and increasingly cruel men. The battle for survival brings out the worst in some, and the incredibly good in others as a bond forms between some of the travelers.

Arriving in Sudan, Sarah finds work and saves money for what she believes is the most dangerous leg of the journey – the long trek through the Sahara Desert and into Libya. The passage, however, is a nightmare far worse than anything she could have imagined. Abandoned by the smugglers in the vast barrenness of Al Kufrah, the friends escape and hire a local Libyan smuggler to get them to Tripoli.

Instead, he takes them to the middle of the desert and into even more life-changing dangers. Will Sarah survive the journey to reach her dreams? Or will the circumstances beyond her control destroy her?
Ademe will appear in the short film Raine on the Run, which is slated to be released later this year and will continue to expand on her acting and writing skills for the future. "I'm Ethiopian so English is my second language and I have learned a lot to develop my writing skills, while also building a network through NYFA," shared Ademe. "I discovered myself at NYFA and through me, I can do anything."
by nyfa