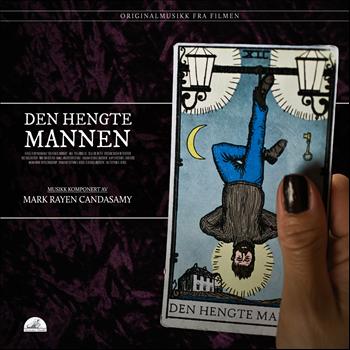 They say it's never too late to start your dreams. At the age of 35, Silje Aas Meyer finally got the courage to follow her childhood dream to become an actor. She quit her job in childcare, got a job as a retail manager, and began auditioning. Her first acting role came about in the film, Den Hengte Mannen, which premiered at the International Film Festival in Bergen (BIFF). The film screened in Norwegian cinemas, and is now on DVD in stores across the country.
"It was a challenging character, with all the right ingredients. The fact that she was actually quite disturbed just made it more challenging. I loved how real and raw she was. At this stage, I had no experience beside my high school drama in 1993. I felt sick just standing in front of the camera, and my acting was terrible! Nevertheless, I told the director that if he took a chance with me I would deliver. He actually believed in me, and continued to do so for the next six months. Truthfully, he was in great doubt until I got back from NYFA."
Silje Aas Meyer set out for New York Film Academy to hone her skills in the 4 week acting for film workshop. From the second she set foot on American soil, Silje decided to let go of any inhibitions and seize the moment. "While I did learn a lot of skills in different areas of acting, for me the most important bit of knowledge comes from knowing what it is that you can bring to the table that is unique. In the movie, my character is abusing her own child. As a mother and having worked with abused children, this was extremely challenging. For me to be able to dive into this character, I had to respect the person I was playing. I had to giver her life. I discovered places inside of me where I had felt that bitterness, and magnified that feeling. It was actually therapeutic to be allowed to feel and act out without really hurting others.
When Silje returned to Norway with her newly acquired knowledge and self confidence, her director claimed that a miracle happened to her at the New York Film Academy. "After NYFA he had no more doubts in my ability to deliver in the role. So you can imagine my gratitude towards the people helping me to discover what I always knew was inside of me. I do believe that everyone has to find their own way of learning to perform at his or her best. The way each of us learn is as unique as we are."
by nyfa