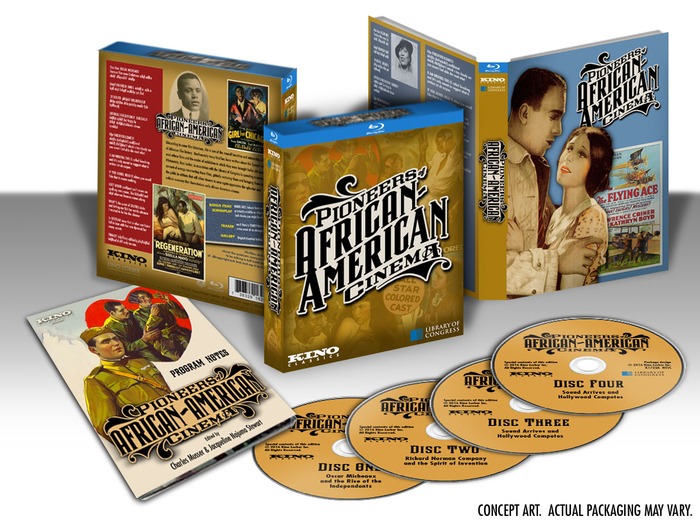 As we explored in depth last year, the history of African-American independent film is both extremely rich and often little understood. This year, a number of organizations are already making inroads to shining a brighter light on different boon periods and local scenes. For example, starting Friday the Film Society of Lincoln Center will kick off its series "Tell It Like It Is: Black Independents in New York, 1968 – 1986," which is programmed by Michelle Mattere and Jake Perlin.
An equally ambitious undertaking is currently under way over at esteemed film distributor Kino Lorber who are seeking crowdfunding support via Kickstarter to raise $35,000 to release a four-Bluray collection called "Pioneers of African-American Cinema" that will look at the years between 1914 and 1944. This was a period in which black independent film first arose in the guise of "race films," films that starred a black cast and were funded, written, produced, directed, and distributed by such legendary filmmakers such as Oscar Micheaux, Spencer Williams, and Richard D. Maurice.
In addition to the above names, the anthology will also showcase the work of Zora Neale Hurston and James and Eloyce Gist, whose films have been largely unseen by a modern audience. The silent films will also feature new soundtracks created by contemporary classical, hip-hop, and techno artists and curated by the anthology's executive producer Paul D. Miller aka DJ Spooky. The set of films is scheduled to be released next February in time for Black History Month. To learn more about this ambitious campaign, please click here.
by nyfa