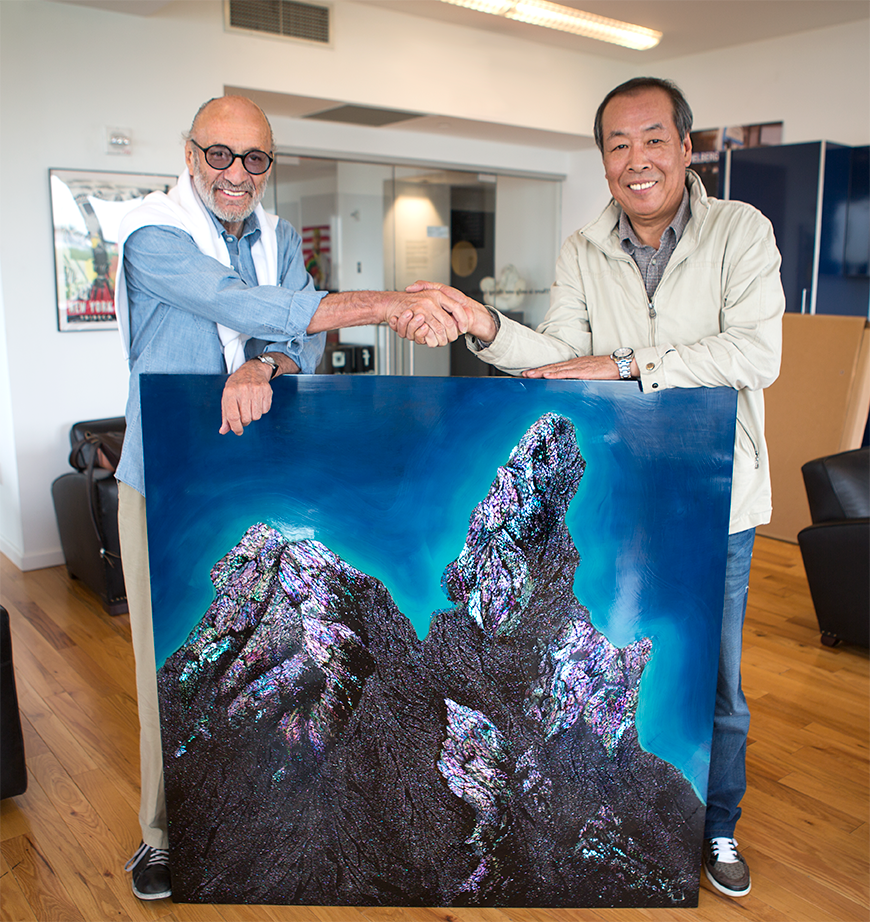 This Friday, the New York Film Academy welcomed famous Korean artist Jun Yong-bok, who presented NYFA Founder Jerry Sherlock and President Michael Young with an original piece of art entitled "Mountain."
While Yong-bok's art is rooted in traditional Korean lacquer art, he also developed his own unique techniques through his experience of different cultures and their art.
Yong-bok offered the painting, made with pieces of mother of pearl, for NYFA's New York new 26 Broadway location in the financial district of Manhattan. He hopes to continue see the Academy grow as his son Hyunmin Jun attends a 1 year screenwriting course. From there, his son plans on heading to Los Angeles for an MFA in Screenwriting.
We'd like to whole-heartedly thank Jun Yong-bok for this impressive gift, and wish his son the best of luck as he begins his career as a screenwriter!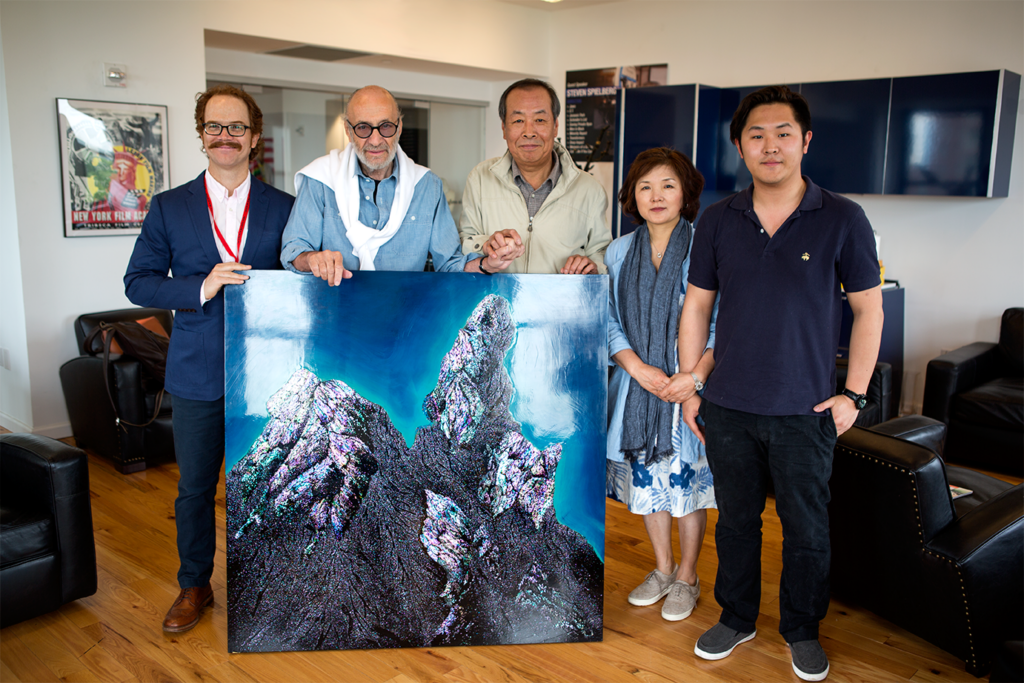 by nyfa