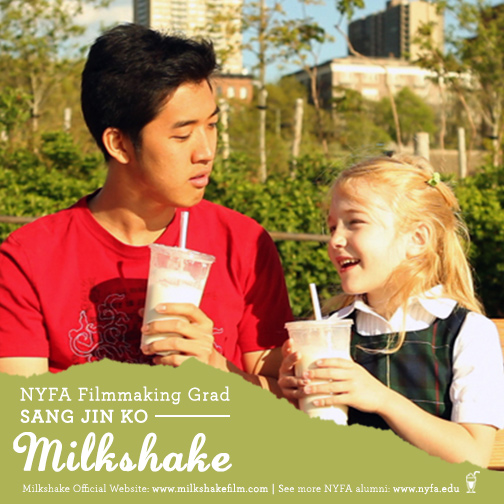 The New York Film Academy is proud of its close ties with Korea and many of its student filmmakers who have come to either our New York or Los Angeles campuses to study their craft. One of our more recent Korean students, SangJin Ko's short film Milkshake has been getting a lot of attention since its introduction at last year's Cannes Film Festival Short Film Corner. The film, which was shot in New York City, is a family drama in which an adopted teenage boy struggles against a harsh reality to live with his adoptive younger sister. Milkshake is a culturally rich story. At one point, the main character even teaches his sister The Sun and the Moon, which a traditional Korean fairy tale surround a widow and her two children. The essence of the story is to teach young children that if you want something badly enough, you will be able to find a way to receive it, as long as your intentions are good, kind and pure.
Ko's film will be screening at the NewFilmmakers New York 2014 on October 2nd, 2014 at the Deren Theater of Anthology Film Archives located at 32 Second Ave. in New York City.
From there, Ko will take his film to Spain, where it will screen at the Marbella International Film Festival on October 5th.
We wish SangJin Ko the best of luck on his festival tour and expect a bright future for this fine, young film director!
If you're interested in studying filmmaking at the New York Film Academy, please CLICK HERE for more information.
by nyfa