On May 4th, students at the Los Angeles campus of the New York Film Academy enjoyed a screening and Q&A of the Ron Howard film In the Heart of the Sea. On hand to discuss the film was the composer of its musical score and current NYFA Filmmaking MFA student, Roque Baños.
Originally from Spain, Roque is an acclaimed film composer whose credits include The Machinist, Sexy Beast, the 2013 remake of Evil Dead, Spike Lee's Oldboy, and many award-winning films from Spain, including the 2004 hit El Crimen Ferpecto.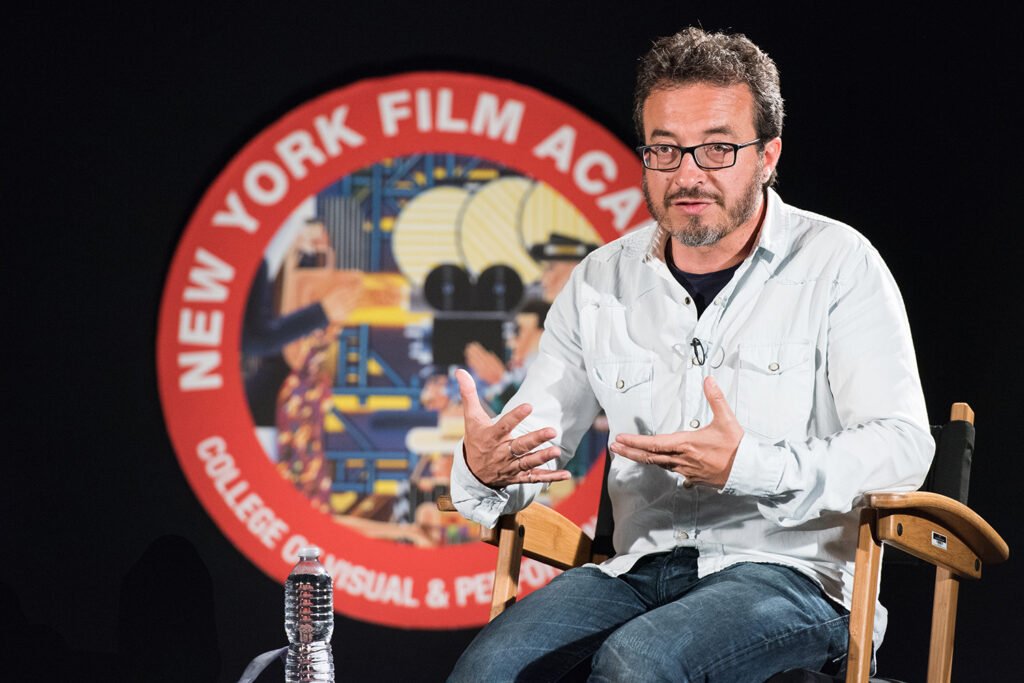 Roque was trained as a jazz saxophonist and classical composer, and he brings an eclectic blend of styles to his film scores, making him a much sought after composer for filmmakers of all genres.
In addition to mastering many musical genres, Roque doesn't rely solely on traditional instruments for his scores. For In the Heart of the Sea, Roque created samples for his score by bringing the actual whaling ship from the film into the famed Abbey Road Studios in London and playing it like a percussion instrument.
This willingness to work beyond the typical is what makes Roque's scores so appealing and memorable. When the moderator, NYFA's Dean of the College Sonny Calderon, asked Roque about his approach, Roque replied, "Music is all experimentation. You never know what could make your movie more powerful. The best thing to do is collaborate with someone, and experiment. Fifty percent of the movie is sound. You might have a good movie, but if you have the wrong music, your movie will be bad."
When Sonny asked how Roque was hired for the film, he explained that legendary composer Hans Zimmer (Batman v Superman, Interstellar, Sherlock Holmes, Pirates of the Caribbean) recommended him for the job. After meeting with Ron Howard, Roque was hired. This story illustrated the importance of having a network of collaborators who support you and your work.
When a student asked what kind of language a director should use when working with a composer, Roque responded, "You have to say what you expect from the music, just as you do with any actor; it's the same emotions."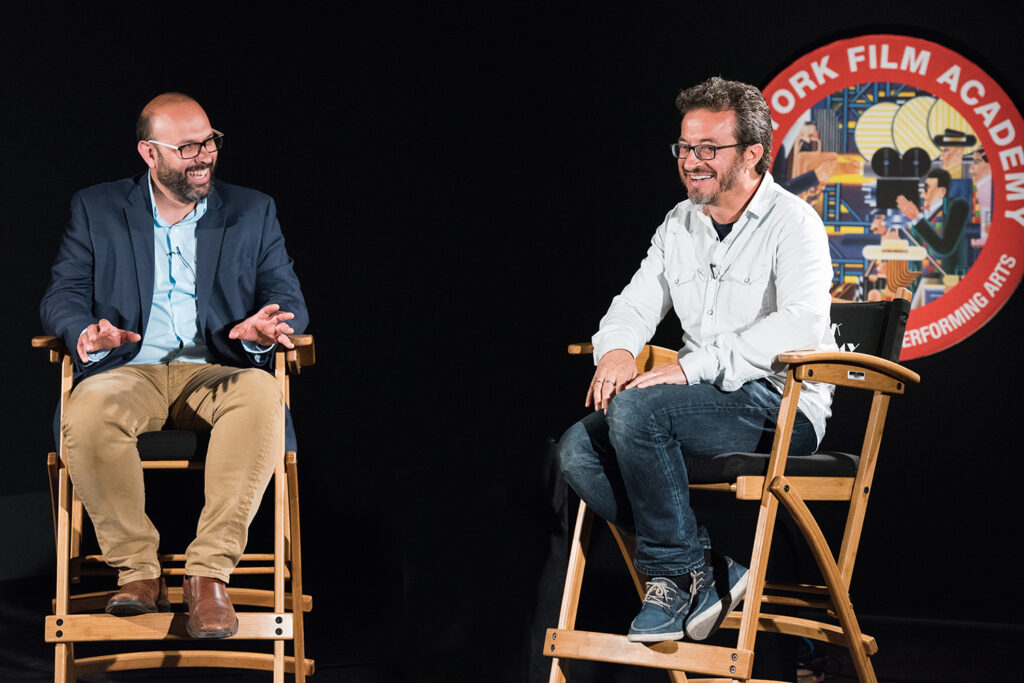 Finally, Roque explained that he wanted to earn an MFA in Filmmaking from New York Film Academy in order to better understand the entire filmmaking process. In this way, he said, his musical contributions to film can be even more effective.
Roque's latest work can be seen in the biblical epic Risen, starring Joseph Fiennes (Shakespeare in Love) and directed by Kevin Reynolds (Waterworld, The Count of Monte Cristo, Robin Hood: Prince of Thieves).
We thank Roque for sharing his wisdom with our students, and wish him continued great success.
by nyfa