New York Film Academy graduate Josefine Klemm is working on the latest season of popular ABC series The Bachelor. Josefine, a native of Germany, participated in New York Film Academy's eight-week screenwriting workshop and and two-year screenwriting conservatory course at NYFA's Los Angeles – Universal Studios location. NYFA takes a moment to catch up with Josefine about her new position at ABC and life after film school!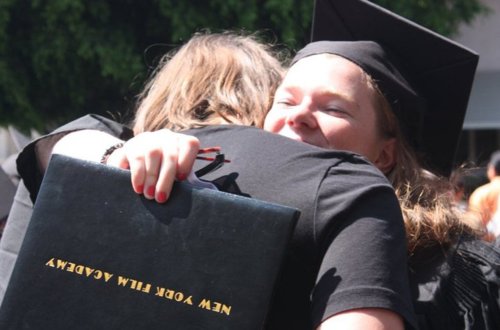 New York Film Academy graduate Josefine Klemm at graduation
Thanks for taking the time to sit down with the New York Film Academy blog, Josefine! Are we correct in thinking you took multiple courses at New York Film Academy? 
In September 2009 I started with the 8-week screenwriting class in L.A. and I liked it so much that I decided to sign up for the 2-year screenwriting class in 2010.  It was a great experience; I wrote several feature screenplays, TV specs, an original pilot, learned how to pitch, shot my own webseries, met Steven Spielberg, John Carpenter, Robert Towne and other idols. It was an incredible experience and on top of it I made some incredible friends in my class.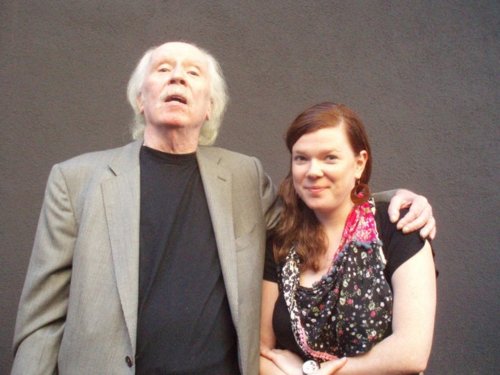 Josefine meets New York Film Academy guest speaker John Carpenter, writer of Halloween and Escape from New York
What types of projects have you worked on since studying at New York Film Academy?
NYFA and specifically our business-of-screenwriting teacher has always pushed us to find internships so that we receive more hands-on experience. Throughout the two years, I interned in three different production companies including one for David Lonner, who is J.J. Abram's manager, and I continued with that after school gaining great insight into the business side of Hollywood.
I've been writing for German TV shows since 2004 (for example the German "Ugly Betty") and I continue to write for German production companies; there are various projects at different stages of development. The screenwriting classes have helped me tremendously to improve my writing skills.
In October 2011, three months after I graduated, I was hired at "The Bachelor" on ABC.
Congratulations! What type of work do you do for ABC's The Bachelor?
There are more then ten producers on the show and I'm their Story Assistant, which involves a variety of tasks to include analyzing footage, finding specific clips, sitting in on screenings etc. It's something new every day really. In the past years my focus has been on fictional story telling so now is the time to learn everything about documented filming. Reality Television has become a permanent fixture in today's world and it is a fantastic experience to be a part of the team on one of America's most successful formats.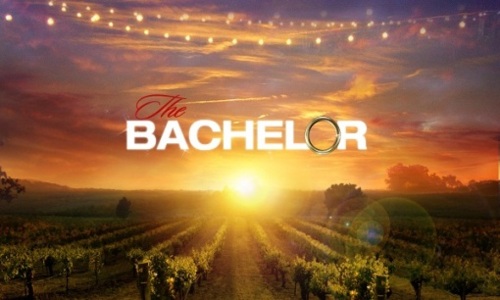 What has been the most fun moment working on the show? Any embarrassing moments you are willing to share?
The most fun moment was my first screening. For weeks and weeks I combed our footage for something we call the "supertease" – the best and most picturesque moments of the season. Seeing it in the screening, how it all came together, was great and totally worth the weeks of searching. The only embarrassing moment I can think of is spilling my lemonade all over my desk in the first week. The keyboard and mouse went dead and I had to get new ones. Oops. Great first impression, Josefine.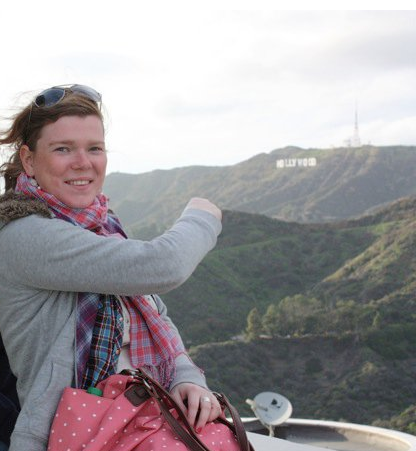 Josefine enjoys the Hollywood Hills between classes
What comes next? What are your goals in the entertainment industry?
My goal for this year is to stay in L.A./ the U.S., which isn't easy if you're not a US citizen. Hopefully it will work out so I can keep working in the industry here. I also want to finish my scripts that I developed while at NYFA. It's definitely a challenge to find the time to work on my own material while meeting the high demands of a successful TV show such as "The Bachelor." NYFA definitely helped me to get to where I am right now, because they prepared me very well for what to expect after graduation and without NYFA I would have never met this great group of writers and friends who keep pushing me to write even after graduation.
by nyfa