On Wednesday, January 13, 2021, New York Film Academy (NYFA) was excited to welcome filmmaker EILEEN CABILING as part of The 20/20 Series, created by NYFA's Creative Director of Filmmaking and Cinematography, Liz Hinlein. The conversation was moderated by Hinlein and was held virtually, allowing individuals to join NYFA and the special guests from all over the world.

The 20/20 Series, created by Hinlein, is a virtual pop-up event that takes us into the homes, hubs, and workspaces of an array of dynamic creative visionaries to allow for relaxed, engaging conversations on craft, creation, and artistic vision.

Eileen Cabiling is a Filipino-American filmmaker with a vision to tell stories about the Global Filipino Diaspora. She looks to explore the history and many layers of the Filipino experience along with the deeply complex nuances of colonial psychology and its impact on the Filipino identity.
Cabiling is a recipient of the Women in Film Scholarship Award, the AFI William J. Fadiman Award for Best Screenplay at AFI, and the ABC/Walt DisneyTalent Development Grant. She has worked as a producer, writer, and story producer in international film and TV productions for fifteen years. Her projects have been finalists at Sundance Screenwriting and Producing Lab, Film Independent (LA), Independent Feature Project (NY), Nashville's Screenwriters' Competition, and the Bahamas International Writing Residency.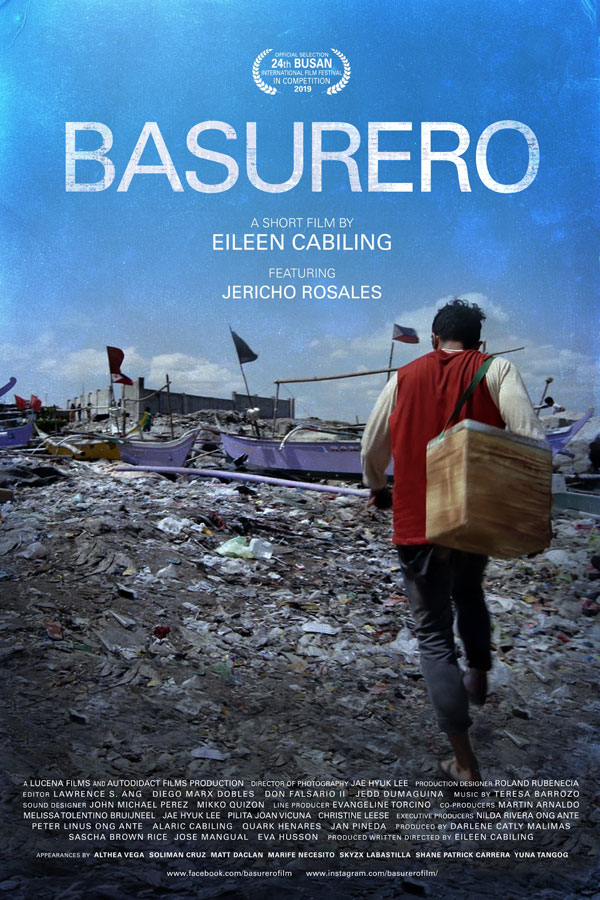 Hinlein began the conversation by showing the trailer for Cabiling's film indie film Basurero, which tells the story of a desperate Filipino fisherman living on the outskirts of Manila, who dumps bodies of the drug war's faceless vigilantes. His hand in the disposal of bodies hits too close to home after discovering his neighbor has been murdered, causing him to wrestle with unforeseen guilt.
When asked about her film Cabiling shared that the story was inspired by an Al Jazeera report about a fisherman who dumped bodies in the port, who eventually had to dump the body of someone he knew. "It was an opportunity to make a short film, work with the actors, and explore the themes I want to step into as an auteur filmmaker."
An activist filmmaker, Cabiling's subject matter for her films tends to gravitate towards social issues that are particularly experienced by minority groups. "It helps express my own experiences," shared Cabiling. 'I grew up as a minority in the U.S and I didn't really see myself represented in stories, so I have always been attracted to people whose stories aren't being heard or represented."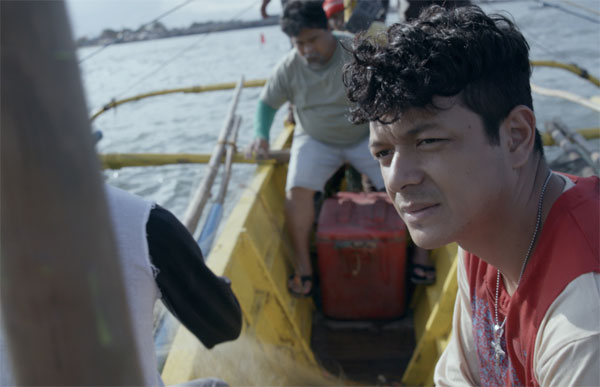 Hinlein commented that Cabiling's work elevates a sense of truth though it would not be considered a documentary. Cabiling agreed and added, "you [as a director] definitely want to write from a personal place."
Going in shooting Basurero, Cabiling remarked that she aimed to raise questions about systemic issues in place. "I went in knowing what I wanted to accomplish. How can a fisherman dumping bodies find self-value in the world that isn't valuing certain people? It's a question that I ask constantly; how can we have a system that doesn't support our voice?"
When asked about the future of the film industry, Cabiling expressed her hope that this new era of access and streaming brings new voices to the forefront of storytelling in a way that the film industry hasn't before. "I think now because now we have such a nonlinear way to watch films, we can be watching films from all over. There's a lot of disruption happening and it may be scary for people, but we live in a smaller world with many different kinds of people, which is exciting but it means growing pains for many."
New York Film Academy would like to thank filmmaker Eileen Cabiling for joining the NYFA global community to discuss her latest film Basurero and what it means to be an activist filmmaker for The 20/20 Series, created by and moderated by Liz Hinlein.
To watch the full conversation, view the video below or click here.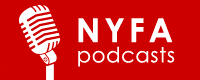 These guests are not faculty and do not teach at NYFA, but they have appeared to share their stories and experience with our students. As guest speakers are scheduled based on their availability, NYFA cannot guarantee whether a guest speaker will visit during a student's attendance or who that guest speaker may be. This guest speaker forum is not part of any NYFA curriculum and attendance at guest speaker events is purely voluntary. Students should be aware that guest speaker events do not represent a job opportunity nor are they intended to provide industry connections.
by nyfa