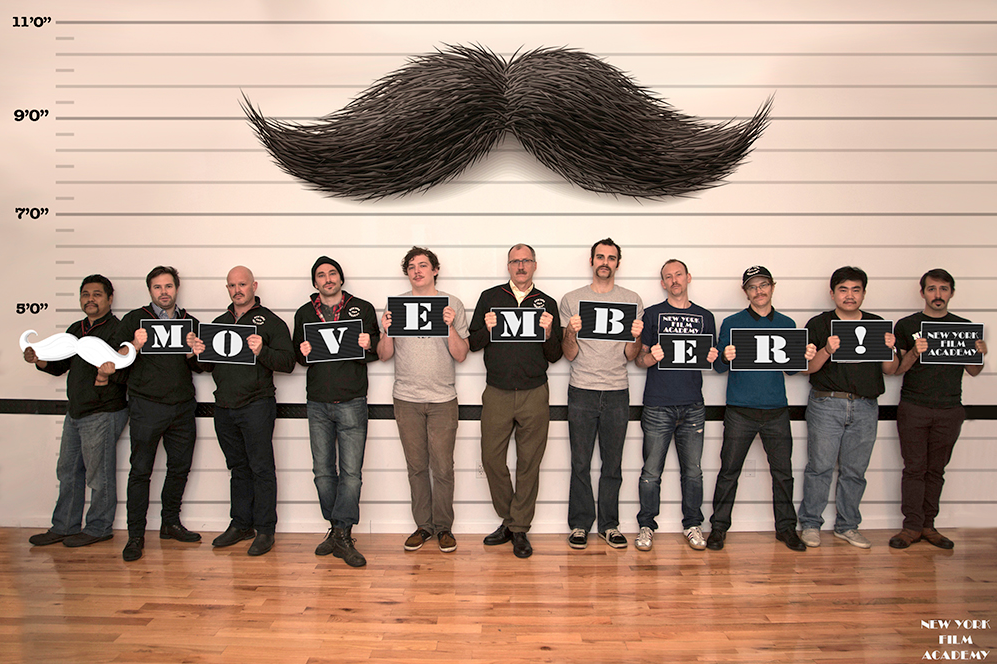 This November, the New York Film Academy participated in its first ever Movember challenge. While the challenge wasn't necessarily difficult (unless your facial hair grew in unevenly), the cause for the initiative was truly a worthwhile reason to get involved.
Each November, the Movember Foundation raises awareness about men's health issues by having participating guys grow out their mustaches while encouraging friends and family to donate funds during the duration of month.
Being that it was our first year taking part in Movember, we weren't sure of the response we'd receive. However, after the first few weeks, one couldn't miss a mustache or two while wandering around campus. Participation came from NYFA students and faculty at various locations, including New York City, Los Angeles, and Abu Dhabi. We heard stories from cancer survivors, as well as those who've had love ones affected by men's health issues such as testicular and prostate cancer.
NYFA faculty, students, and alumni got creative in the effort—even a few of the NYFA women became involved by supporting their fellow men as "Mo Sistas." Some of the guys grew out their mustaches for the very first time while others neatly groomed theirs like seasoned veterans.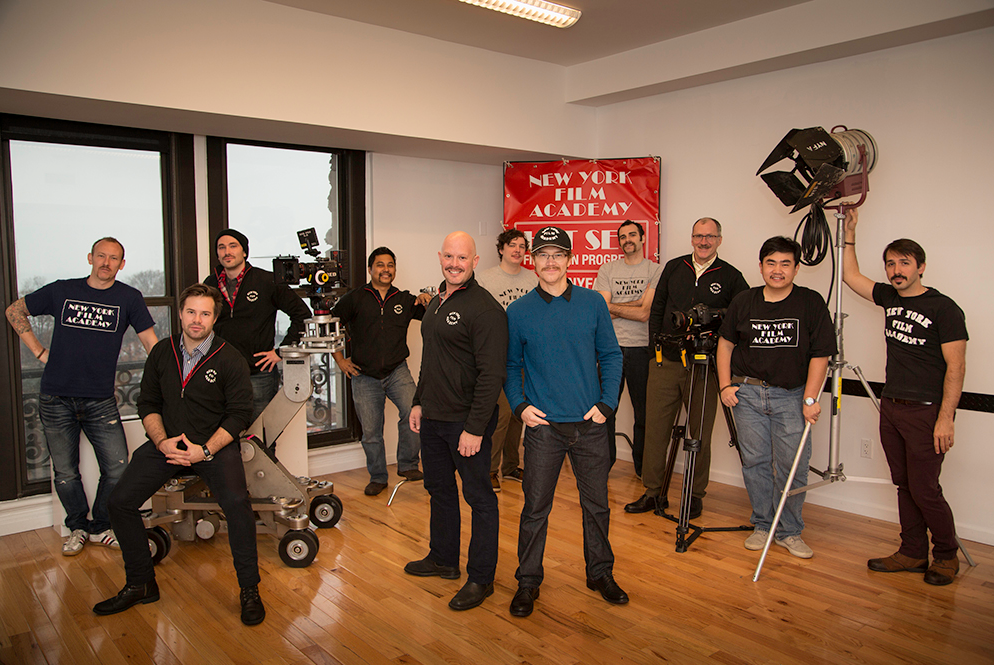 Of the 50 official members of the New York Film Academy Movember Team, we managed to raise $1,320, which will all be going to the Movember Foundation. Our top member, receiving the most donations, was Director of Veterans Services in Los Angeles John Powers. Coincidentally, John is one of our staff members who is a cancer survivor. We're thankful for John's support and his current well-being.
To wrap up the month and our Movember challenge, we held a photo shoot at our New York campus located in Battery Park. Students and faculty showed off a month's worth of facial hair—some more stylish than others. Have a look at our 'stashes below and let us know which ones are your favorites!
by nyfa