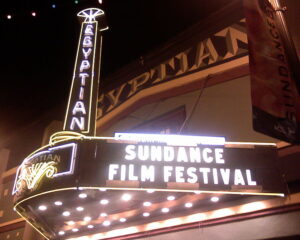 Sundance London, the offshoot of Robert Redford's Utah-based independent film festival, has been cancelled. At least for this year.
The festival was launched as an experimental expansion lasting four days back in 2012. And it did well enough to have 2 subsequent events. All three were held in London's O2 arena.
The festivals showcased a variety of independent movies. In 2014, Sundance London showcased 21 films that were represented at Sundance. The festival combined film screenings with a strong musical presence.
While a spokesman for the festival said they hope to be back soon, it is unclear why Sundance London is going on hiatus in the first place. Or whether it will ever come back at all.
Without much reason, there is plenty of speculation ranging from financial issues to lack of demand. Some speculate that the venue – the O2 arena – isn't the ideal location. The venue is typically used for more corporate events rather than independent film screenings. And it is far from the center of London – the epicenter of the arts scene.
While the original Sundance festival has been going strong since 1978, it would be great to see its expansion in order for American independent films to gain exposure abroad. Hopefully the 2015 cancellation of Sundance London is not a permanent one.
by nyfa