New York Film Academy (NYFA) alum Jumanah Abdul was one of several alumni to volunteer for this year's 'Produced By' Conference, presented by the Producers Guild of America (PGA). The conference held a 2-day series of speaker panels, Q&A sessions, workshops and networking opportunities for aspiring and professional producers between June 11-12th, 2022 at the FOX Studio Lot in Century City, California. 
Recognized as a leading industry event, the 'Produced By' conference featured notable guest speakers and moderators to discuss current issues and the future of the entertainment industry. This year's panelists included Viola Davis, Julius Tennon, Seth MacFarlane, Charles D. King, and more.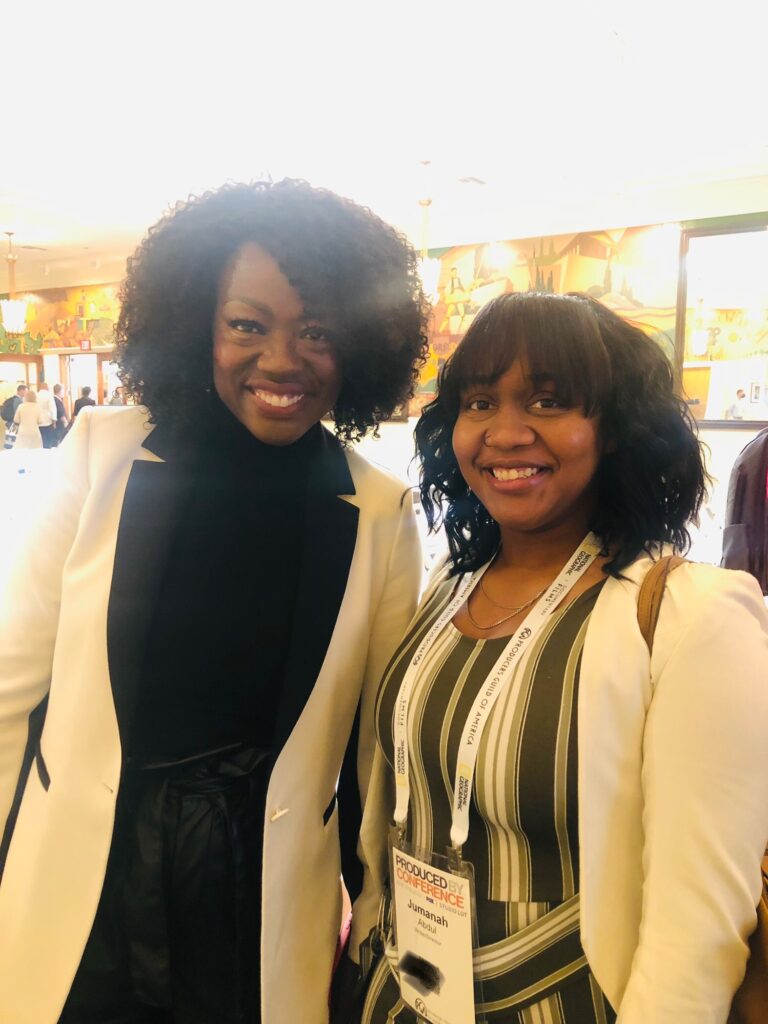 The PGA reached out to NYFA seeking volunteers to help with the event. Our alumni supported the conference during one of its two-day runs, followed by their participation at the conference's activities on the second day–completely free of charge.
NYFA alumni networked with industry veterans, learned from the best in the business, and expanded their production knowledge.
MFA Filmmaking alum Jumanah Abdul spoke with us about her experience as a volunteer and meeting some of the incredible list of guest speakers and moderators. 
New York Film Academy (NYFA): Tell us your story! What originally brought you to the New York Film Academy?
Jumanah Abdul (JA): I was born in New York and raised in Indianapolis, Indiana. Before my shift to filmmaking, I worked as a healthcare professional and academic tutor. I always knew that I wanted to be a creative artist and storyteller. Five years ago, I decided to switch careers and moved to California to pursue my artistic passion. I am now a proud NYFA MFA Filmmaking graduate. This is my second master's degree, which I obtained from NYFA's Los Angeles campus in August 2021.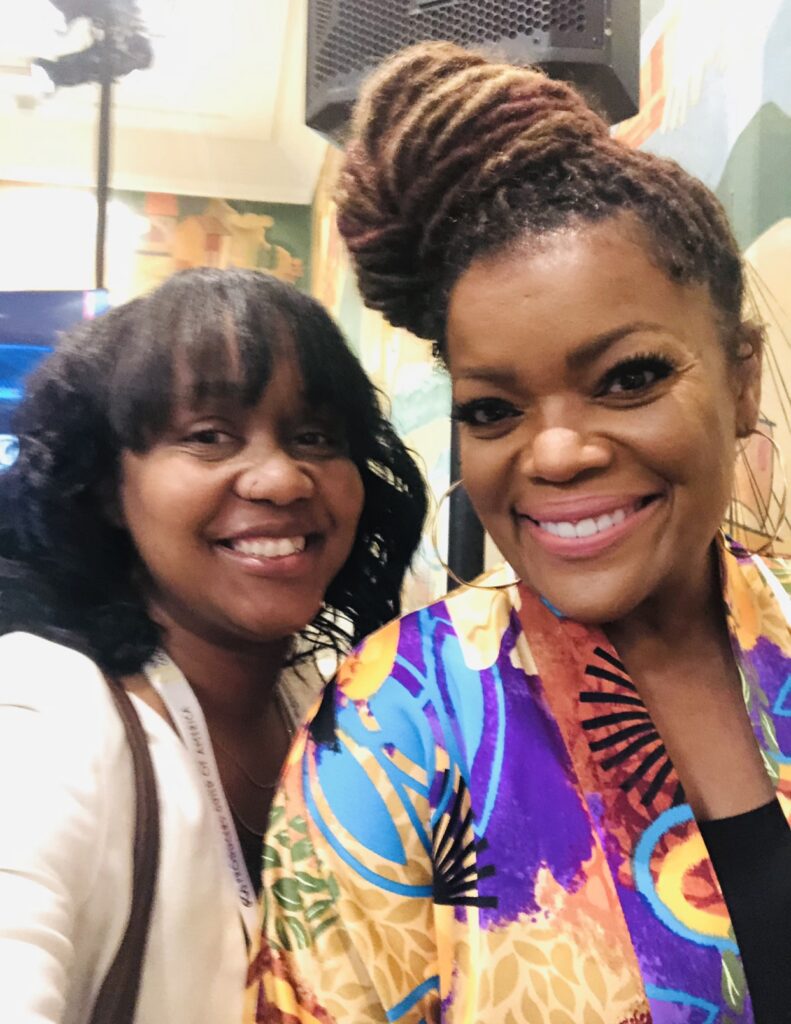 NYFA: What was your experience as a volunteer at this year's 'Produced By' Conference?
JA: My experience volunteering was delightful! Some of my duties included assisting and directing guests to venues, overseeing the smooth operation of the screening venues at my assigned station, and participating in all coordination, production, and volunteer meetings. I was also able to meet and network with so many industry professionals. I was grateful to attend four of the guest speaker panels, and I was sure to take advantage of absorbing as much information as possible! 
All of the speakers were amazing, but Viola Davis was the one who left an everlasting impression on me! It was such an honor to be in her presence as her attitude, energy, and humility were admirable.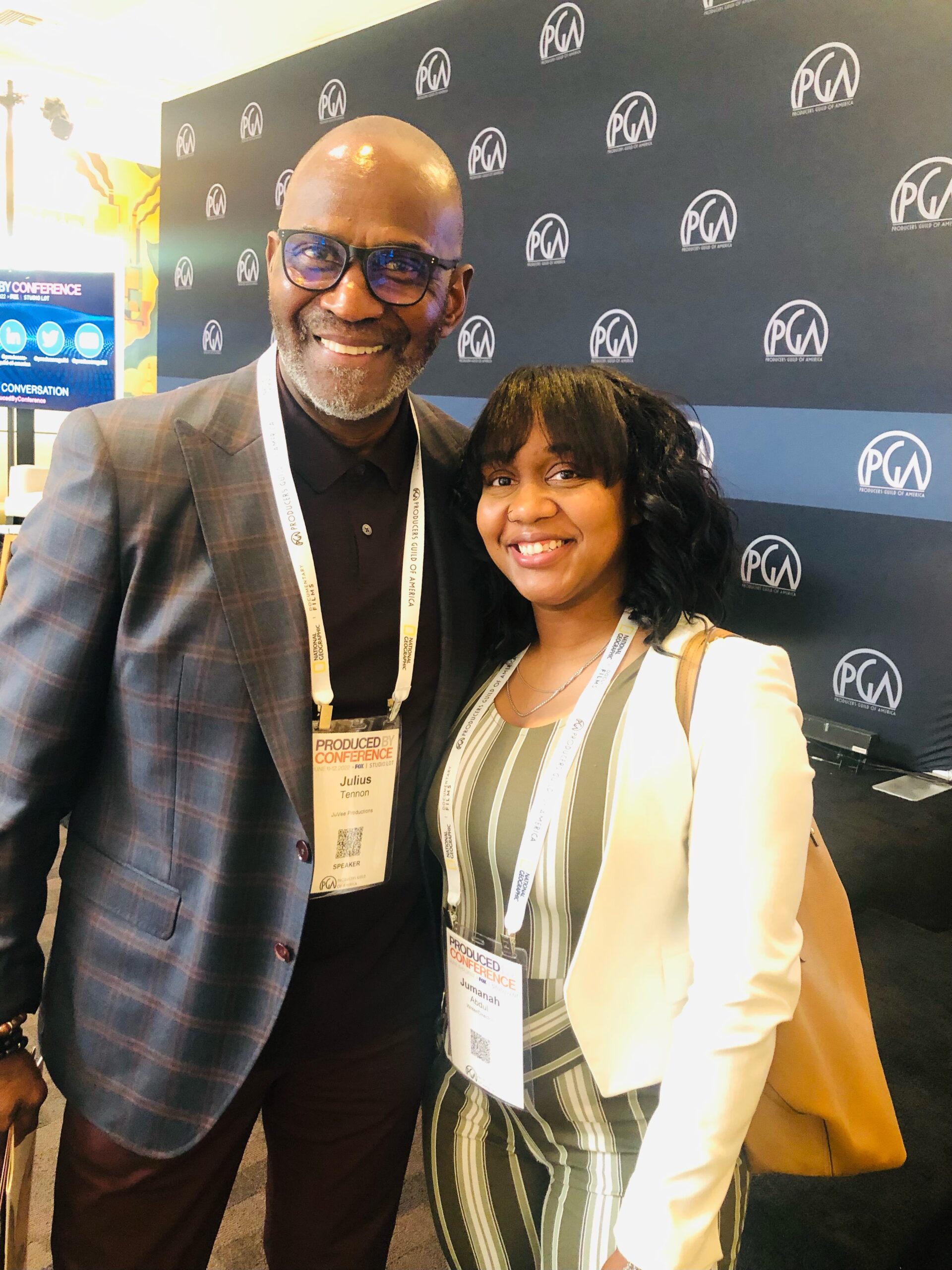 NYFA: Anything that stood out to you while volunteering at the 'Produced by' Conference?
JA: What stood out to me the most was how well the conference was organized. There were several maps located around the venue area, which made it easy to personally navigate and direct attendees. In addition, each attendee was given a customized itinerary of their scheduled panels for the entire event/weekend! I was impressed by the wide variety of panels from which to choose. 
NYFA: How was it meeting Viola Davis, Julius Tennon, and Yvette Nicole Brown?
JA: After the panel ended, meeting Viola Davis, Julius Tennon and Yvette Nicole Brown was such a surreal moment. They were extremely personable, helpful, and welcoming. I connected and spoke with them for a bit, and then asked them some personal questions and career advice. Overall, I felt so empowered and liberated in the environment of so many creatives and I'm already looking forward to attending next year's PGA 'Produced By' conference!
New York Film Academy congratulates our alum Jumanah as well as our other helpful volunteers for their participation at this year's 'Produced By' Conference. 
by nyfa