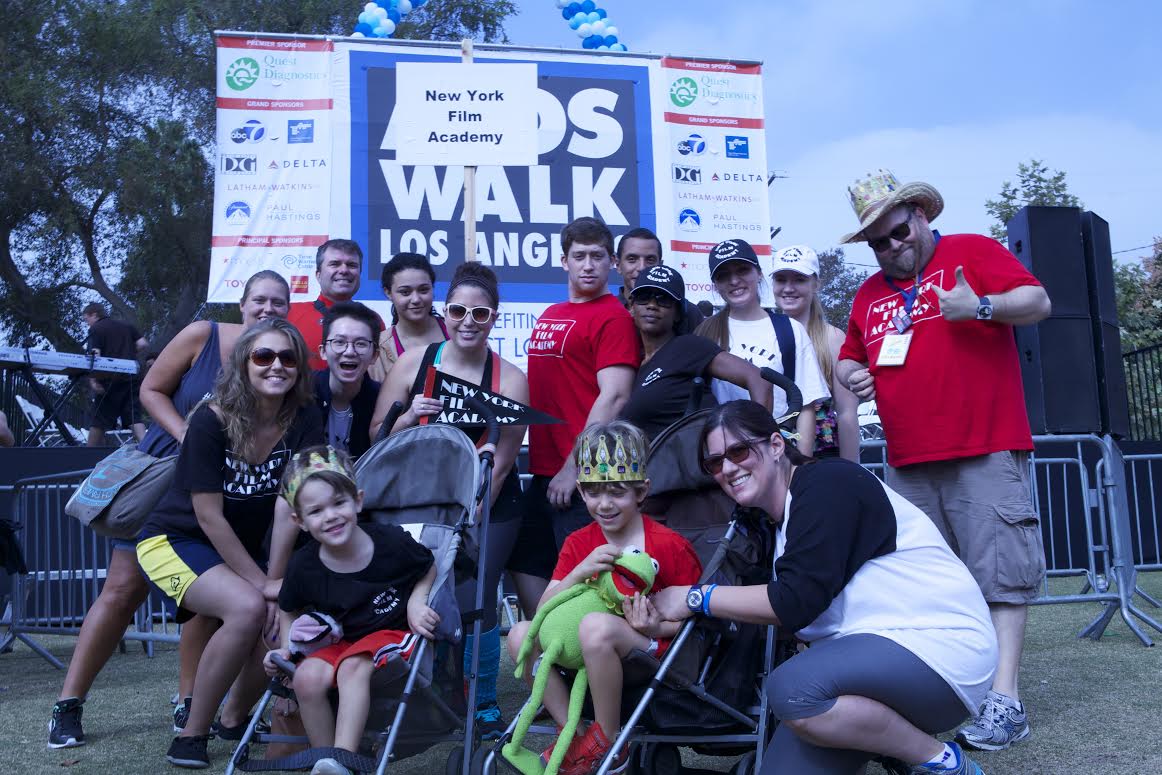 Last year, Team NYFA sent dozens of "walkers" to the AIDS WALK and together we raised thousands for a terrific cause. Since Hollywood loves sequels, we decided to do it again! Braving the not-so-harsh October weather, Team NYFA helped show that (once a year) people really do walk in Los Angeles.
Since its inception in 1985, AIDS Walk Los Angeles has benefited AIDS Project Los Angeles (APLA), a service organization dedicated to improving the lives of people affected by HIV disease, reducing the incidence of HIV infection and advocating for fair and effective HIV–related public policy.
After receiving early morning encouragement from Lea Thompson (Back to the Future II and III) and Nick Wechsler (Revenge), all the walkers took over miles of West Hollywood streets without fear of receiving a jaywalking ticket.
With the help of star fundraising students like Diana Perez and Katie Clem and the of course our wonderful NYFA staff, New York Film Academy is ONCE AGAIN in the AIDS Walk's top five fundraising Universities… and rising.
To donate to our team please visit: http://awla2014.kintera.org/nyfa.
Last day to donate to our 2014 total is Friday Novmber 7 at 5pm.
So click on over!
by nyfa