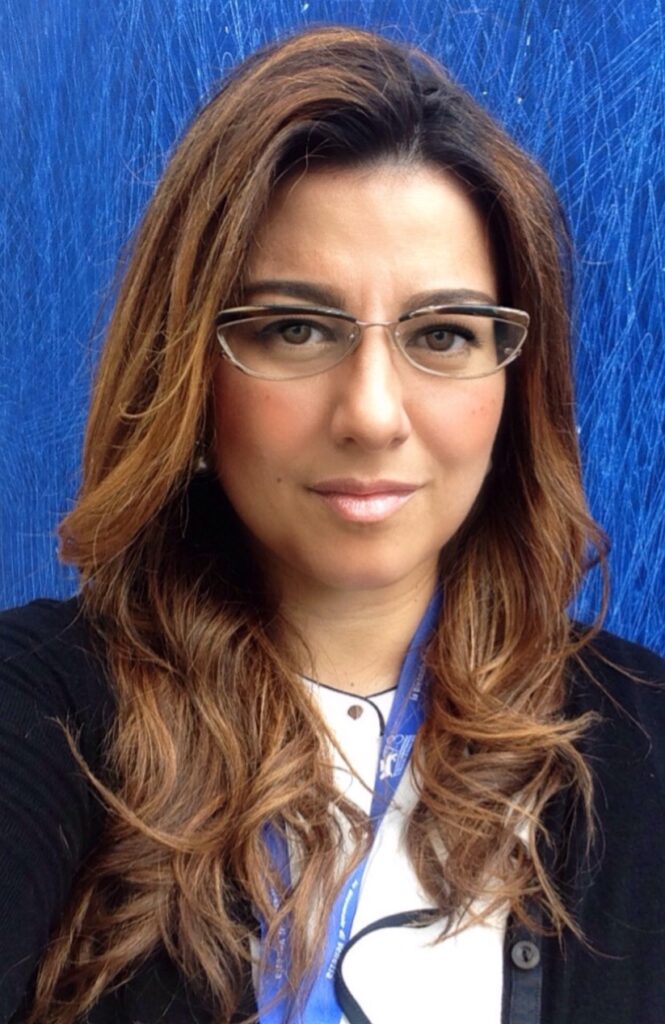 Soon you will be seeing Hollywood stars Ryan Gosling and Emma Stone on NYFA News as part of a wonderful story that recent New York Film Academy Broadcast Journalism alumna Federica Polidoro produced for us at the Venice Film Festival. NYFA News is a student-produced TV news magazine in which Federica also covered two previous Venice Film Festival stories where NYFA showcased five student films.
With the Venice Film Festival behind her, we thought we'd catch up with the Italian journalist, who is now back in her hometown of Rome working with XL La Repubblica.
Can you tell us what drew you to the field of broadcast journalism?
I am an entertainment journalist in Italy. I used to be a reporter for film festivals for the last 10 years, interviewing celebrities — especially directors. I began to produce videos on my own, but I wanted to refine my knowledge in this particular field and try to get some chances abroad.
What made you decide to attend the New York Film Academy?
Everything in Italy is very theoretical, so I needed some hands-on experience. Studying in New York was my lifetime dream. I couldn't afford the fee, so I finally applied for a European Union scholarship and I won it.
How would you describe your experience in the NYFA Broadcast Journalism program?
New York Film Academy is the most wonderful academic experience I've ever had. In Italy, I taught Editing Technics at the Fine Art Academy, so this is an opinion also as a professor. I think NYFA is a school that you could only imagine in your dreams. The building is terrific, the equipment is tremendous, professors are incredible people and the tasks are so exciting.
With [Broadcast Journalism Chair] Bill Einreinhofer, I found the kind of mentor that you can only get in a movie. He's a very inspiring person, quiet yet powerful. He is a great example of an educator for me, and it was a privilege to meet him on the path of my life. His generosity and sensibility, honesty and open-mindedness, his precious advice, and his guidance are a treasure for me. He let me express my creativity by pushing the bounds of my intellectual curiosity. He gave me the self-confidence to believe that I was in the right place in the right time and that I can do it. Even if it is a school and not real life, as he reminded us often, his support meant a lot to me. His name was my first reason to opt for NYFA, and it was my best decision. My satisfaction with Bill's appreciation of my work is priceless.
I can sum up my feelings about the New York Film Academy with one word: happiness.
How was your experience covering the Venice Film Festival for NYFA News?
I worked for the biggest newspapers, magazines and platforms in Italy — especially for web content — but I could not believe I had the chance to produce something for NYFA on my own.
What have you been working on since graduating?
I am currently working on the second phase of the scholarship with a six months internship for the biggest Italian Newspaper, La Repubblica. I will likely continue to produce and edit video for them as a freelancer, but I am submitting some projects to show to other satellite and web channels with a more dynamic approach — a place where I can create "long-lasting" content.
So are you working primarily in Italy now?
I'm working in Italy, but very open to working for the US from European Festivals and for Italy / Foreign Countries from the US as entertainment content creator. I am going to launch my website with a showreel and a catalog of all my previous work. Among my interviews are artists such as Alejandro Jodorowsky, Amos Gitai, Andrei Konchalovski, Andrew Niccol, Anton Corbjn, Asghar Farhadi (Oscar®), Atom Egoyan, Charlie Kaufman (Oscar®), Ethan Hawke, François Ozon, Gabriele Salvatores, Giuseppe Tornatore, Hou Hsiao Hsien, Jeremy Irons, Jerzy Skolimoski, Kim Ki Duk, Kirill Serebrennikov, Lav Diaz, Marco Bellocchio, Mike Leigh, Olga Kurilyenko, Valeria Bruni Tedeschi, Valeria Golino, Wash Westmoreland, William Dafoe, Wim Wenders, Yann Arthus-Bertrand.
Is there an assignment or story that you're most proud of?
My last day in Venice, after 14 interviews, my last interview was with Lav Diaz. He won the Golden Lion, so XL Repubblica got the interview ready while he was receiving the award. After Venice I interviewed the Golden Palm Winner, Ken Loach, for the Italian premier of "I, Daniel Blake." I edited part of this work for NYFA, too.
This season I am working on Award Season with written pieces and on editing videos on the themes of "Toys in Christmas Movies," on Rube Goldberg machines in cartoons, and on movies set in hospitals and asylums to prepare for the release of Gore Verbinski's "A Cure for Wellness."
I am managing the trip to the Cannes Film Festival and sending projects to find enough sponsors, and more than one media coverage, so that it's useful to get more interviews and a better accreditation.
For me it is quite easy to find a job, since I am a very hard worker, but I am looking for the kind of job and creative space where I can do something unique and personal.
What do you hope to achieve in your career as a journalist? 
I am a storyteller, a content creator, an investigator, a talent scout, and a wacky Italian with the obsession for weird stuff. I am a dreamer, but I am also a problem solver. There is nothing impossible for me. As a journalist I would like to express my own personality, get in depth subjects with anthropological analysis and humor, telling them with ethics and poetically. I would like to show different ways to read the contemporary phenomena delivering stories with visual appeal, originality, but simple language and profound meaning. Stories useful for the soul, pleasant for the ears, spectacular for the eyes.
I would like to get work experience in the US for a short amount of time — maybe one year — to get in touch directly with the industry. I would like to do the job I did for the last ten years, traveling around the world looking for untold stories. I would like to be myself, but better, bigger and cooler. And maybe, once in my life, cover The Golden Globes and The Oscars.
by nyfa