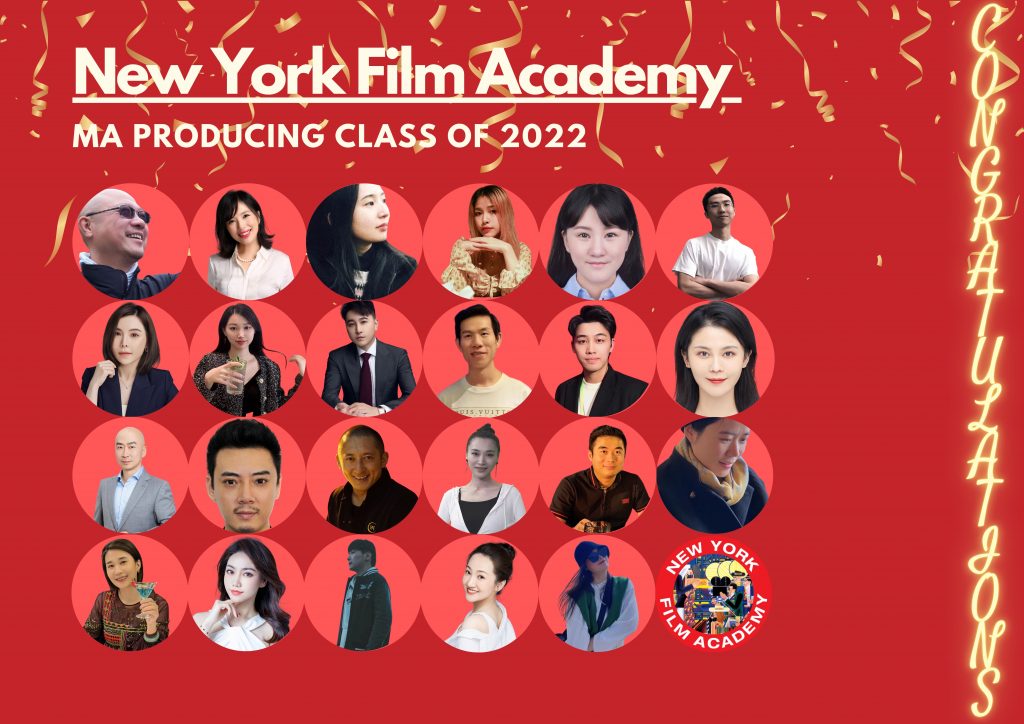 NYFA held a virtual event on January 5th, 2023, to celebrate the school's MA Producing for Executives program. The program's students joined the call to share memories of their studies and celebrate their recent graduations.
Speaker Dr. Joy Zhu, NYFA's Executive Vice President for the China Region, joined the virtual event to deliver an inspirational speech. According to Zhu, the MA Producing for Executives program is "a rare and innovative learning experience for students at New York Film Academy." Zhu followed her speech with expressions of excitement about the anticipated future contributions to the creative and entertainment industries from the program's recent graduates.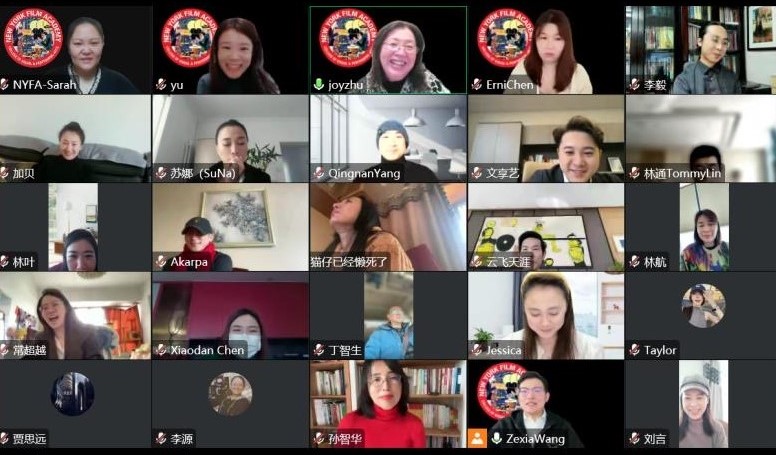 Sonny Calderon, NYFA's Vice President of Academic Affairs, also joined the call to congratulate the students on their achievements and program completion.
The event included student representatives, who addressed their peers and expressed gratitude to NYFA's Producing Department academic team, faculty, and staff. NYFA's China Office staff members Irene Yu, Sarah Wu, Zexia Wang, and NYFA's LA Campus academic affairs officer Erni Chen also attended the celebration.
Learned from the success of this unique online program, NYFA continues to deepen its program development and launched the Online MA in Entrepreneurial Producing and Innovation. In this bold program, students expand their knowledge and develop advanced business, creative, leadership, and marketing skills while gaining a global perspective of the film, television, and other emerging entertainment industries.
by nyfa