As professionals who actively work in Cinematography, our NYFA Cinematography faculty teach students traditional techniques while passing on the latest industry requirements and trends. For Piero Basso, AIC-IMAGO and Chair of the Cinematography Department at NYFA New York, Cinematography is not merely a job but a calling.
During his career, which exceeds two decades, Basso has photographed over 16 feature films and TV series, as well as a range of short films, documentaries, and commercials. We talked to him about how he fell in love with film, his favorite movies, and his advice on how aspiring Cinematographers can get started.
NYFA Cinematography Chair, Piero Basso, AIC-IMAGO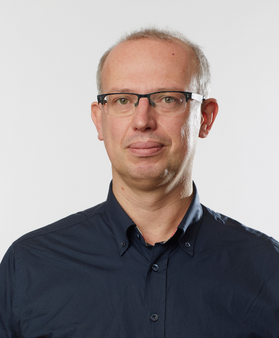 Known for his work on films such as Dafne (2019) and Working Man (2019), as well as television series including L'Aquila – Grandi speranze (2019), Piero has a wealth of experience as a Director of Photography. His films have screened at prestigious film festivals around the globe, including Berlin (Dafne, Panorama – Fipresci Award as Best Feature Film), Cannes (Darker than Midnight, Semaine de la Critique), Locarno (Seven Acts of Mercy, competition), Turin (Santina, competition), Oberhausen (Zakaria, competition), Venice (Una Famiglia, competition), Clermont-Ferrand, Busan, Huesca, Marrakech, Santa Barbara, and several others, winning awards such as the prestigious FIPRESCI award for Best Feature Film of Panorama. In 2009, he was invited to join the exclusive Italian Association of Cinematographers (AIC).
Here's what Piero had to say about his experience in Cinematography and at New York Film Academy.
NYFA: How did you first get interested in Cinematography?
PB: I loved Cinema from the early years of my life, and, growing older, I was naturally drawn to it. Making movies felt like a necessity. I dreamed of being a director, but Cinematography was my true destiny. Looking to my beginning with the knowledge I have now, I didn't really have any other option; I started working with friends and being asked to be the camera operator for their films, and suddenly I found my true self not in the director's chair but behind the camera, using my eyes to make real the dreams of someone else.
NYFA: What have been your favorite projects/productions to work on to date?
PB: Choosing a favorite project is almost like choosing your favorite child. I love Cinematography because it allows me to work with different people with extremely different talents and visions. In most of the projects I worked on, even those that have not been fully successful, I have fond memories, and I have learned a lot. If I had to choose, I would say Seven Acts of Mercy (2011) because it was the conclusion of a long journey with Gianluca and Massimiliano de Serio that started in our early years in college and, more recently, working on the feature films of Sebastiano Riso, Lanre Olabisi, Bob Jury, and Federico Bondi. Truly, my favorite project is the next one. 
READ MORE: NYFA Instructor And Cinematography Chair, Piero Basso, Shoots Critically Acclaimed Film 'Working Man'
NYFA: Tell us about your time at NYFA.
PB: I started teaching for NYFA in 2009, fresh after moving to NY and receiving my Green Card. I always loved the educational world. When I was still a student at the University of Turin, I self-organized in collaboration with my Professor. Franco Prono, my mentor, and cinema instructor, a practical cinema course which I have been teaching while still a student, sharing the practical experience I was learning working on the side of my academic life. I particularly enjoy NYFA because it has a predominance of practical learning while still keeping a deep interest in forming the students from a theoretical perspective as well. I became Chair of the program in NY in the second half of 2018, and I truly enjoy seeing how the Cinematography curricula introduces this wonderful field to a new generation of cinematographers while supporting the radical changes in gender and minorities representation that are one of the major challenges in our industry and role.
NYFA: What are your favorite courses to teach?
PB: I love equally the practical courses like Camera and Grip and Electric, as well as those more theoretical like Cinematographer's Craft and History of Cinematography. Possibly my true favorite is the combination of the two which is achieved in the Production Workshops, where two specific and complementary phases are present: the preparation during which theory and history of the craft have a robust impact, which leads to a shooting phase during which the here and now of the set is what truly matters.
NYFA: How would your students describe your teaching style/methods?
PB: I believe my students would agree that my teaching is deeply rooted in my life experience as a Cinematographer. I always try to present the course topics from the point of view of someone who spends his life on the set trying to utilize the same techniques, concepts, and ideas being taught in the classroom to create the effective and hopefully powerful images needed to tell the story. I also encourage them to push themselves beyond their perceived limits and not to play it safe (artistically speaking, that is, we have a zero-tolerance policy for taking inconsiderate safety risks while shooting). I believe a film school is a safe zone, a place where students must be free to experiment and find their own voice.
NYFA: What are your favorite aspects of the Cinematography community in New York?
PB: New York is a challenging, intense place, rich in energy and truly committed to a life that rushes at twice the speed of most other places in the world. And it is gritty, dirty, beautiful, glamorous, it is rife with profound disparities built into its culture. A place where you can have infinite success and terrifying falls. And yet, a place that pushes you to believe in yourself and try again because the opportunities are there. I feel the Cinematographers in NY have an amazing city to film, literally a backlot at every corner, and they are surrounded by a community of creative people second to none in the world. It is also a place where a Cinematographer has opportunities in an extremely wide range of potential jobs, from low-budget indie to full-blown studio projects, and everything in between.
READ MORE: 'Broad City' and 'Russian Doll' Both Feature Work from New York Film Academy (NYFA) Cinematography Alum Rebecca Rajadnya
NYFA: Who do you believe have been some of the most significant individuals in Cinematography?
PB: As easy to imagine, this is an incredibly complex question to answer in an academic approach. If we forget for a moment the entire history of cinematography and we let me respond with a personal, imperfect, and totally arbitrary answer listing those that have been heroes of mine and have inspired my personal taste for cinematography, then the answer is somehow simple: Robby Müller, Sven Nykvist, Raoul Coutard, Vittorio Storaro, Luca Bigazzi, Darius Khondji, and Janusz Kaminski.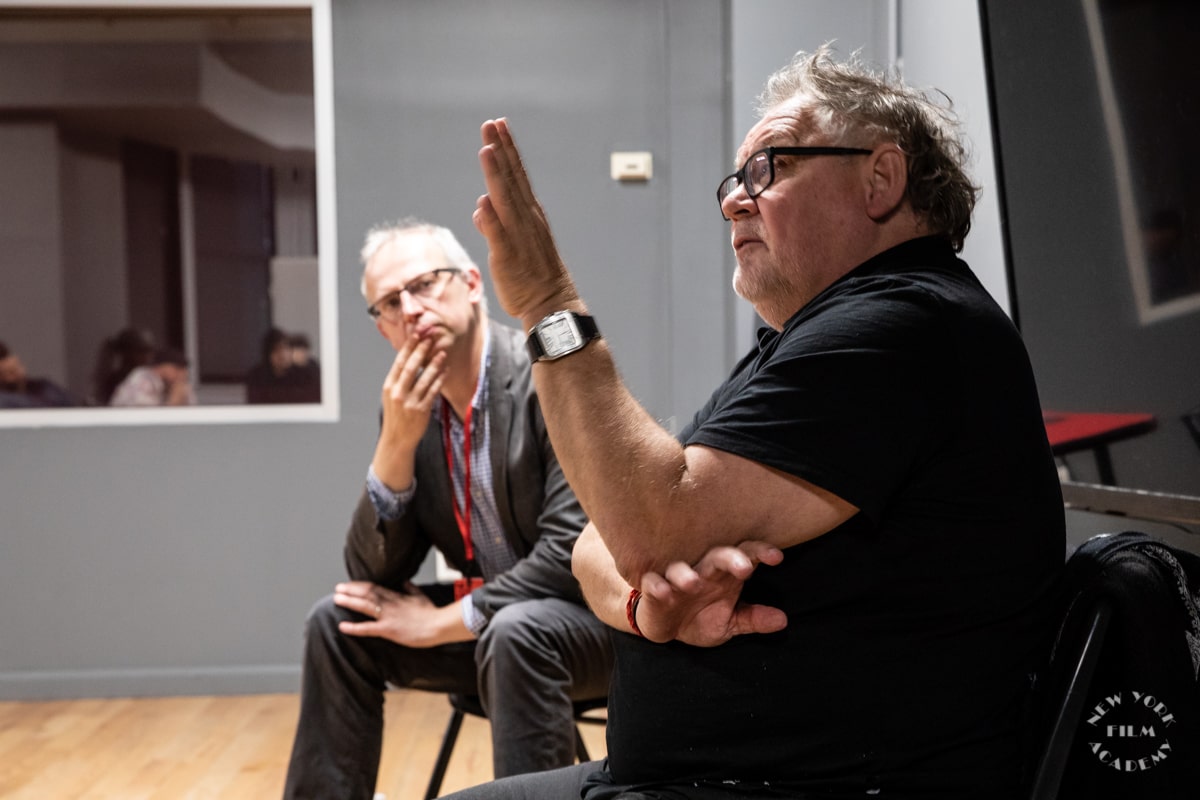 NYFA: What are some of your favorite films in terms of how the Cinematography was done?
PB: I love the honest, deep, and creative cinematography of Paris, Texas (1984) as much as the stylized and researched lighting and art design of The Conformist (1970). I have a deep sentiment of admiration and gratitude for Breaking the Waves (1996), that has taught me how Cinematography doesn't require that the aesthetic quality of the images must be preserved at all costs and instead showed me how a story can be told with gritty, unperfect and dirty images if this style fits the story. I am a great fan of silent movies, and I loved Murnau's Aurora (1927) and Lang's Metropolis (1927). The black and white mixed with color of Wings of Desire (1987) (for which I will always prefer the German title Der Himmel über Berlin – The Sky above Berlin) and Die Zweite Heimat (1992). I cherish the darkness of movies like The Godfather (1972). And I can't not mention probably the most beautiful movie ever shot: Stalker (1979). What would be a life without Tarkovsky…
NYFA: What advice would you give a prospective student looking to get started in Cinematography?
PB: I would advise them to abandon the fear of judgment and to concentrate on finding their own internal voice. And to sleep a lot before the program starts, because once we get moving the months will rush fast and emotions, fatigue, excitement, exhaustion, worries, dreams, nightmares, successes, failures and happiness will all mix in a journey that will feel like a rollercoaster and most likely will be some of the best and more memorable years of their lives.
Get Started in Cinematography at NYFA
Ready to pursue cinematography? Learn more about our cinematography programs today!
by nyfa