The New York Film Academy College of Visual & Performing Arts (NYFA) had the great privilege of collaborating with the Writers Guild of America (WGA) and their Veterans Writing Project to support a number of veteran students in the NYFA filmmaking and screenwriting programs.
The WGA's Veterans Writing Project held a two-day retreat loaded with opportunities to bend the ears of professionals in the screenwriting industry. On a fall weekend, the WGA welcomed 64 veterans from across all branches of the military. Veterans traveled from states as far as Florida for the chance to learn and write with seasoned TV and film writers. Through their willingness to give back to veterans, individual veterans were assigned WGA member mentors who were very forthcoming with their experience and knowledge in the craft of writing. Veterans were able to workshop ideas and engage in writing exercises that were key lessons in getting ideas on the page.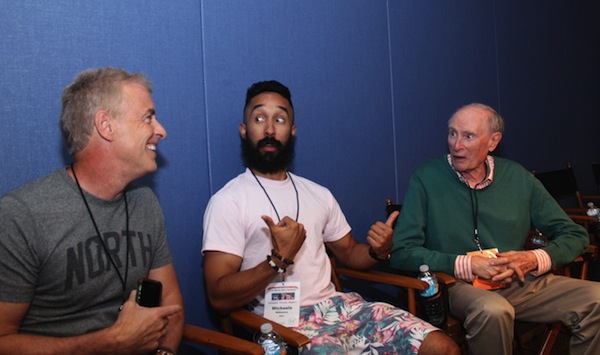 Along with sessions focusing on the craft of screenwriting, the weekend also included a powerful full-cast table reading of Ken LaZebnik's screenplay, Sterling. On Sunday, WGF President and program mentor Larry Andries moderated an industry panel, which included executive producer Brannon Braga, Gersh Agency agent Eric Garfinkel, producer Brad Kervoy and Disney Channel development executive Sheila Walcott.
The weekend retreat was only the beginning of the yearlong program that includes a 10-week session of intensive workshops. With the minds of accomplished writers, attendees benefited from a knowledge base that comes from those who have succeeded in the business. It was a wealth of information for the NYFA students and all the veterans that attended.
by nyfa