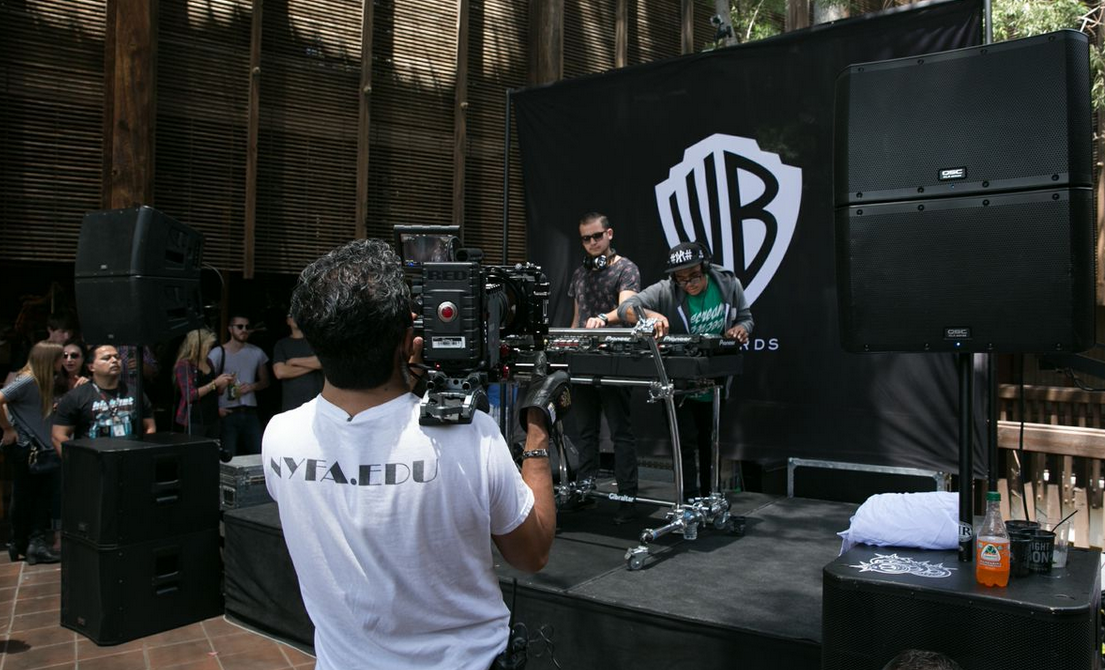 The New York Film Academy has partnered with Warner Records to film the WB Summer Sessions Concert Series. The program is an invitation-only outdoor concert series created to give WB executives, staff, friends and clients an opportunity to experience exclusive, intimate performances by established and upcoming WB artists.
The event launched at the Los Angeles headquarters of Warner Bros. Records on Friday, June 6th with GTA, the production collaboration of Matthew Van Toth (Van Toth) and Julio Mejia (JWLS).
Participating in this NYFA/Warner Bros. collaboration provides NYFA students the opportunity to gain hands-on experience alongside industry professionals, helping our students grow as filmmakers.
Filming of the WB Concert Series is provided by the NYFA Production Club, based out of the the NYFA Los Angeles campus. The Production Club was formed under the auspices of the Diversity Development Department to offer professional-level experiences to our vast pool of multi-cultural students specifically interested in working on music videos, commercials and short form content.
The WB Concert Series will continue throughout the summer.
Upcoming performances include:
June 27th – Theopholis London
July 11th – Lianne La Havas
July 25th – Nico and Vinz
August 8th – Gerard Way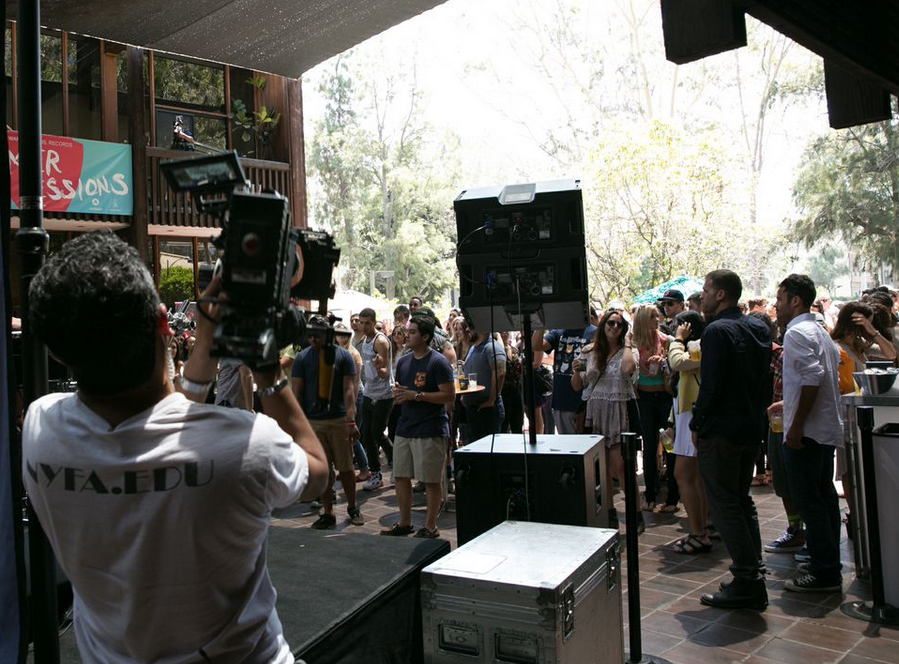 by nyfa