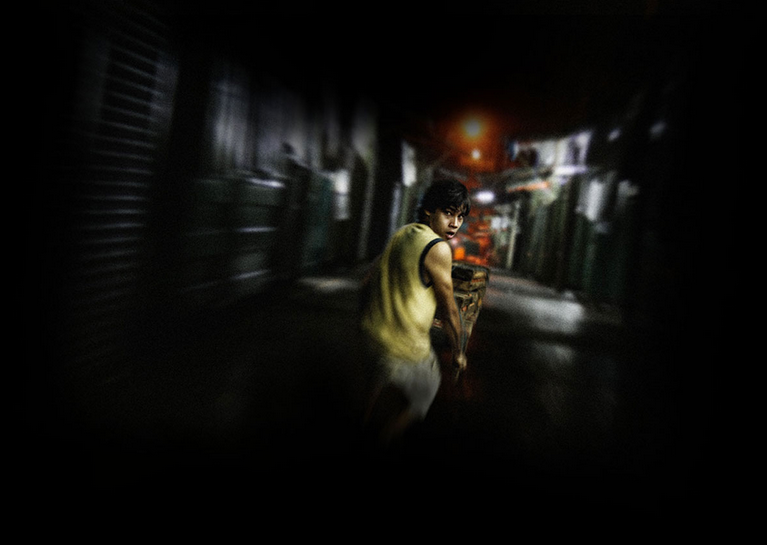 The New York Film Academy is proud of its graduates, Juan Carlos Maneglia and Tana Schémbori, whose electrifying debut film 7 Boxes recently had its North American theatrical and VOD release.
The film, produced by Breaking Glass Pictures and Shoreline Entertainment, had its world premiere at the International Film Festival of San Sebastian to audience and critical acclaim and broke box office records in its native Paraguay. An official selection of the 2012 Toronto International Film Festival, and a favorite at the Miami, Edinburgh, and Palm Springs Film Festivals, indieWIRE hailed the Paraguayan action-thriller as "The Fast and the Furious with wheelbarrows."
Víctor, a 17-year-old wheelbarrow delivery boy, dreams of becoming famous and covets a fancy TV set in the infamous Mercado 4. He's offered a chance to deliver seven boxes with unknown contents in exchange for a quick $100. With a borrowed cell phone the contractor uses to tell him the way, Víctor embarks on the journey. Crossing the eight blocks of the market seemed easy but things get complicated along the way. There is something in those boxes that starts a high-speed wheelbarrow chase in the secret and gloomy corridors of the market. Without even realizing, Víctor and his pursuers will get involved in a crime of which they know anything.
Following its Paraguayan premiere, 7 Boxes edged out Titanic as the most successful film in Paraguay's box-office history – an unprecedented feat given the limited audiovisual production in the country. Coming on the heels of internationally successful features such as Hamaca Paraguaya and Cuchillo de Palo, 7 Boxes could truly signify an international breakout moment for Paraguayan cinema.

by nyfa