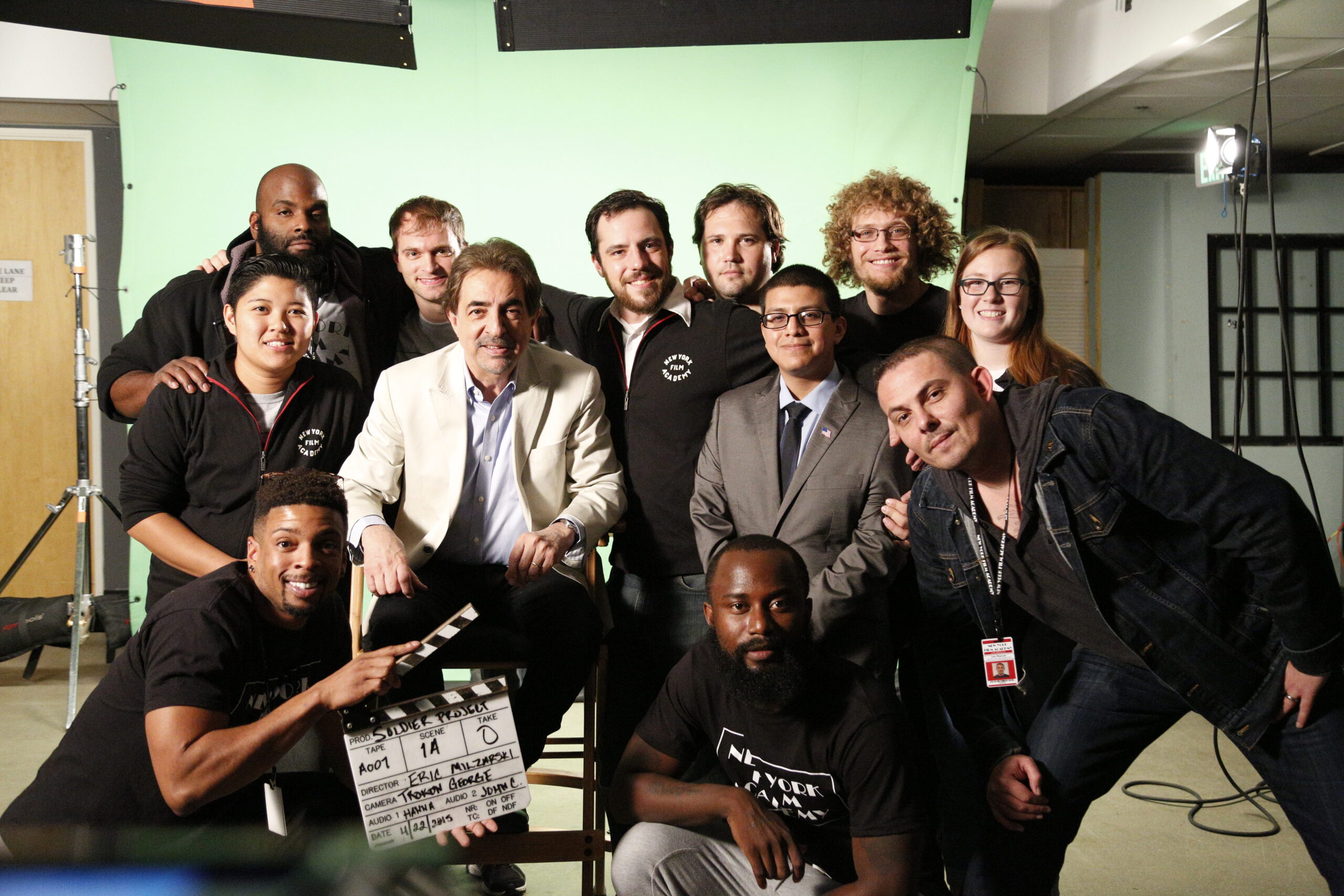 Today, military veteran students enrolled at the Los Angeles campus of the New York Film Academy produced a Public Service Announcement for partnering organization, The Soldiers Project. The PSA featured award-winning actor Joe Mantegna, who is a dedicated supporter of veterans and their families. The Soldier's Project, a non-profit organization that offers counseling to service members, veterans and their families, has been a long time collaborator with The New York Film Academy, offering counseling and support to Veterans making the transition from military service to pursuing their dreams in the creative arts industries at NYFA.
The PSA shoot was staffed by an all veteran film crew featuring veteran students from all branches of the military and studying various disciplines including filmmaking, producing, cinematography, and photography. The shoot offered a unique opportunity for Veteran students to come together and create a high quality video that will support their fellow veterans.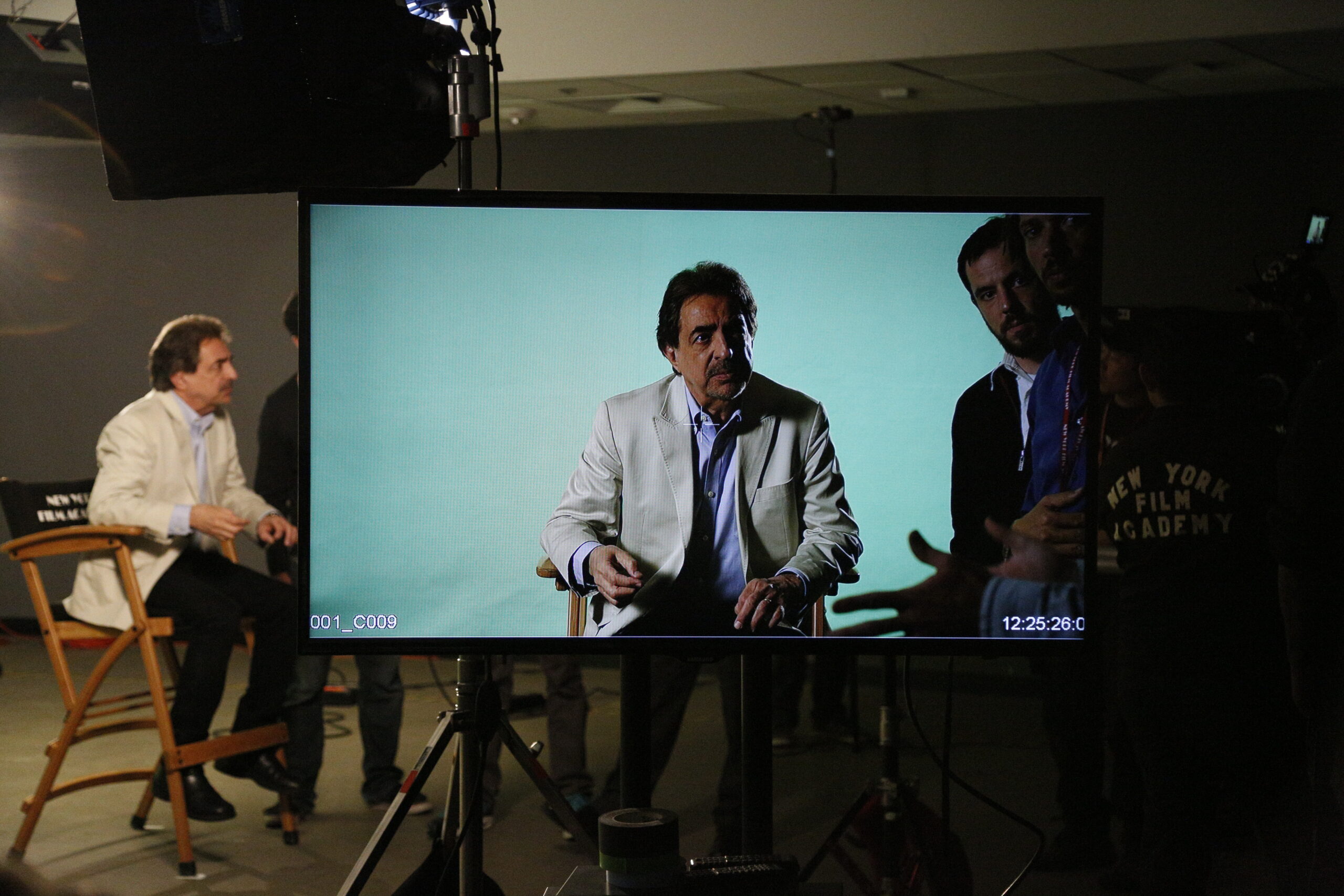 Ruddy Canohernandez, a BFA Producing student who produced the PSA, did so with the hope that his work would "open doors for other service members that he has been so lucky to take advantage of." As a Marine, Mr. Canohernandez holds strong to the idea of never leaving a man behind, and sees his work as a producer as part of supporting his fellow service member. The PSA was directed by first year student and Army veteran Eric Milzaski, who was thrilled to have the opportunity to direct such a well known actor. In his own words, "this was a tremendous experience for me as a filmmaker, and we, as veteran students here, appreciate the opportunity that the NYFA Veterans Office was able was provide us with."
Mr. Mantegna was impressed by the hard work and professionalism of the veteran students and shared a desire to see more veterans working in the entertainment Industry. We will all be keeping our eyes out for this exciting PSA and the futures of these talented young filmmakers.
-John Powers
by nyfa