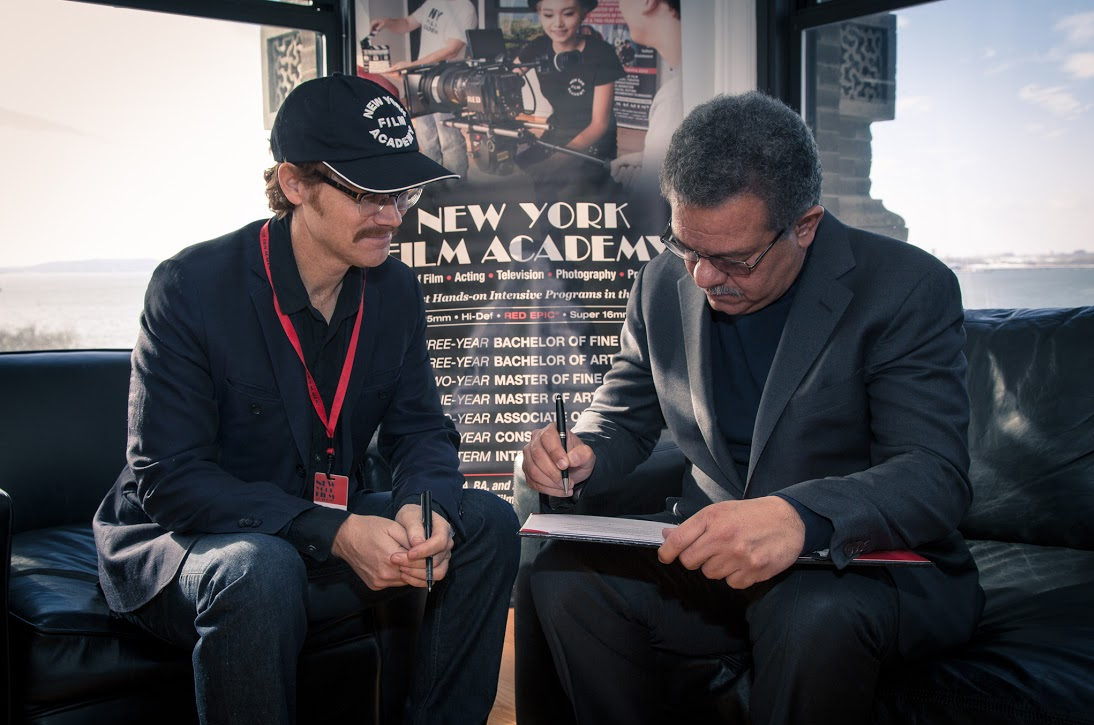 As many of our students and faculty are well aware, the New York Film Academy whole-heartedly embraces a diverse student population. In our continuing efforts to expand our reach internationally, NYFA has entered into an agreement with the Global Foundation for Democracy and Development (FUNGLODE/GFDD) with offices in the Dominican Republic and US. Today, NYFA President Michael Young made the agreement official after signing the deal with FUNGLODE/GFDD Founder Antonio Fernández Reyna at NYFA's Battery Park campus.
Founded by the Honorable Dr. Leonel Antonio Fernández Reyna, former president of the Dominican Republic, the foundation serves as a bridge for Dominican students seeking higher education in the United States of America.
In support of the efforts of FUNGLODE/GFDD in regard to student mobility, the New York Film Academy will offer a 25% tuition reduction for students approved by FUNGLODE/GFDD and accepted by NYFA for its degree programs.
"NYFA is excited to partner with FUNGLODE/GFDD," said NYFA Director of Outreach and Development, Jack Newman. "Planning is underway to expand the opportunities for Dominican students to experience the hands-on and intensive education provided by the Academy."
All applicants will be pre-screened by FUNGLODE/GFDD and will follow the admissions requirements noted at https://www.nyfa.edu/admissions/admissions-requirements.php. Applications and supporting materials will be forwarded to NYFA by FUNGLODE/GFDD for review, processing, and final approval for admission to NYFA.
by nyfa