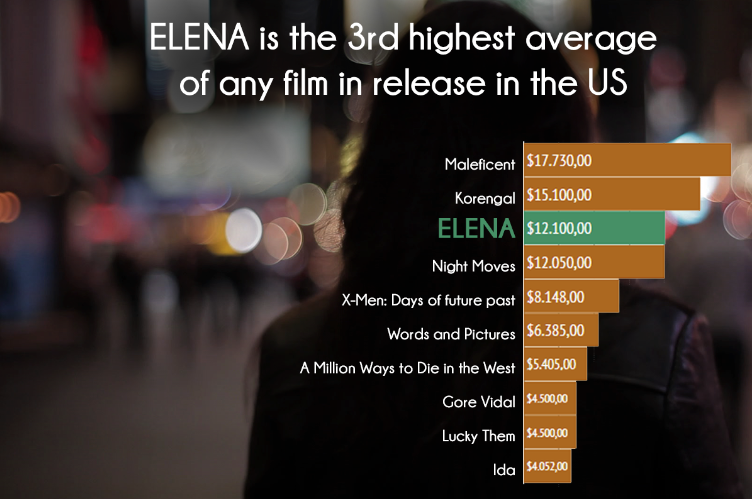 Elena
, directed by
New York Film Academy
professor, Petra Costa, won big at the box office opening weekend! In fact, it even out earned
X-Men: Days of Future Past
on per screen average.
NYFA is proud to have kicked off this incredible success with a SOLD OUT opening night screening that we hosted with Oscar-winner Tim Robbins and Cinema Tropical.
If you haven't caught it yet, get to the IFC Center in New York City immediately. Tonight is the final night of the special New York Film Academy discount. Be sure to bring your ID and enjoy!
ELENA "launched surprisingly well in New York … This start should find niche bookings around the country." – indieWIRE
by nyfa