A hero is often born in moments of selflessness and quick-thinking in situations that require immediate action. Earlier this year in Paris, Malian-born Lassana Bathily was simply working at a stockroom in a kosher grocery store—a typical day for the young man—when two gunman burst into the store and opened fire, killing four people. Without regard for his own life, Mr. Bathily swiftly hid fifteen customers in the basement of the market, eventually sneaking them out through a back exit to freedom. Mr. Bathily's heroic act saved those fifteen lives from inevitable doom. It's likely that without his help, there would have been a massacre at the kosher market.
What we didn't know was how Mr. Bathily was temporarily arrested by police immediately after freeing the fifteen hostages. Due to the confusion and chaos around the market, the Paris police had to be very cautious. Fortunately, after surveying the situation, Mr. Bathily was released after an hour and a half, having realized he was not a criminal but rather a hero.
After reading the story of this courageous young man, New York Film Academy's founder Jerry Sherlock made a personal commitment to locate Mr. Bathily and provide him with a generous donation as well as offer him a scholarship to NYFA's Paris Workshops.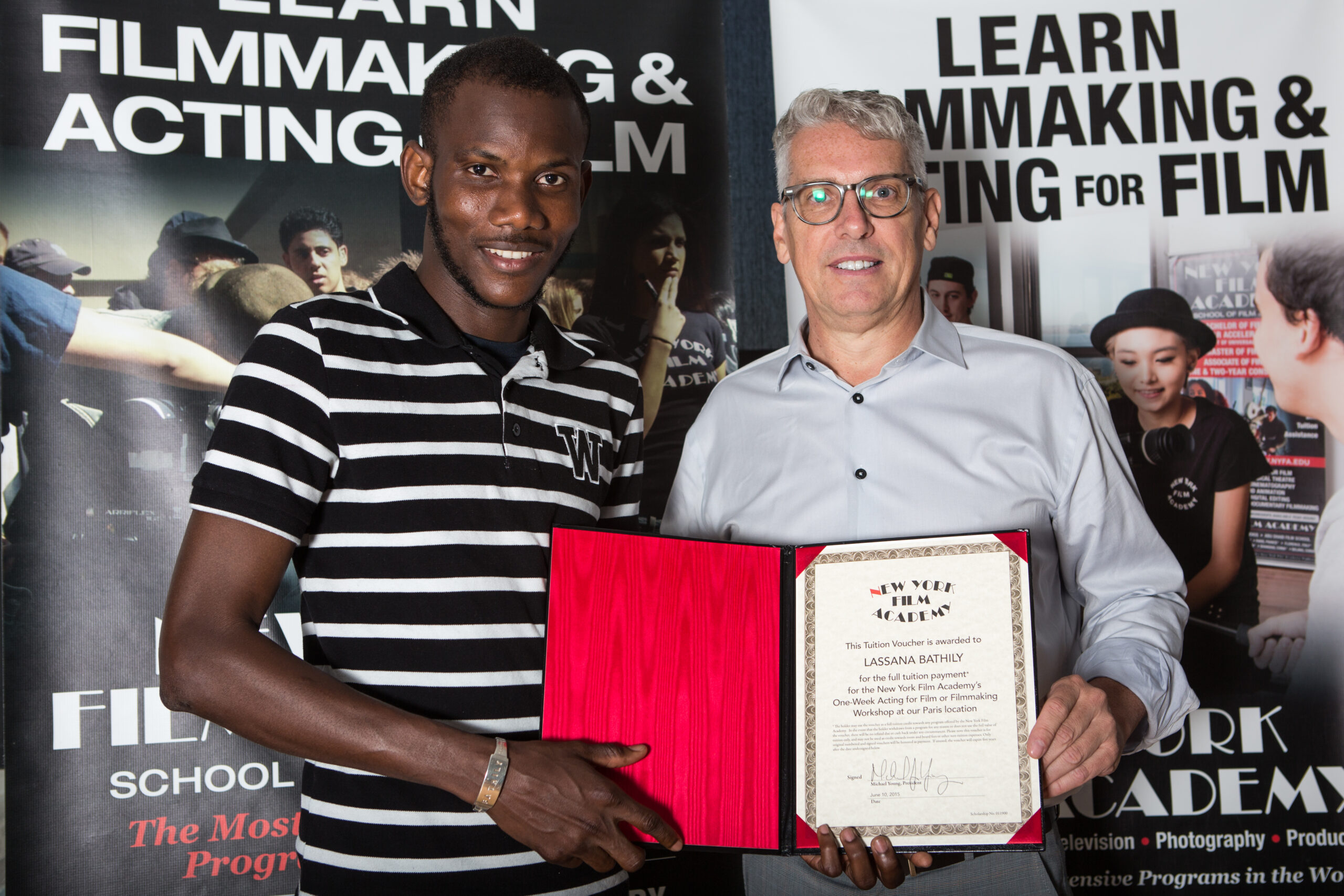 Earlier this month, we had the privilege of meeting Mr. Bathily at NYFA's Battery Park campus. Mr. Bathily humbly spoke of his heroic actions on that tragic day in Paris, as well as his hopes for the future. Having received many accolades and generous donations, Mr. Bathily hopes to use his newfound "fame" to better his small hometown in Mali. While the overall attacks in Paris were devastating, it's touching to know there can be some positives to come out this tragedy.
We wish Mr. Bathily the best of luck with his future, and hope to someday see him at our location in Paris.
by nyfa