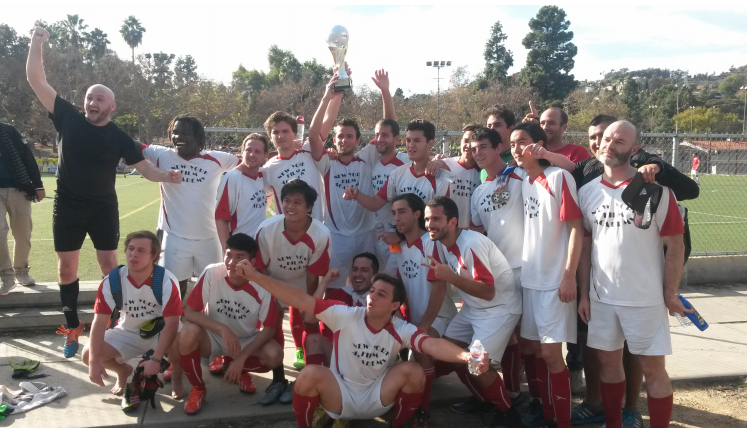 The New York Film Academy soccer team made history Sunday after winning the championship game,  3-2 against Cobra Kai.  
This was the first championship game for our (11v11) soccer team and member year as we etch our name across the Los Angeles Municipal Soccer League.
Soccer coach Gabriel Penaloza's influence, momentous discipline and his teaching of a "can do" attitude, lead the players to this eventful season. Our players have adapted and carried the spirit of the New York Film Academy to higher level on and off the field.

The New York Film Academy soccer team is now highly motivated to compete in the higher division next year. "This is a phenomenal achievement for our team, the school and I'm really eager to see what the future holds. I'm sure we will claim victory again and continue to do our best to represent our school," said Adam El-Manawy, Athletic Coordinator and current player.
All 22 players on the roster were part of this success. A special thanks to the "veterans" players who believed in this team since its creation in 2012. The team and the program as a whole wouldn't be at this level today without them.
by nyfa