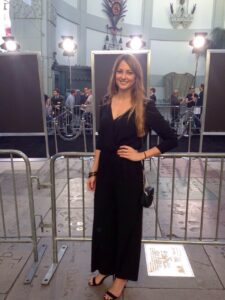 Last week New York Film Academy students received a special invitation to the Los Angeles premiere of Russell Crowe's directorial debut film The Water Diviner at the historic Chinese Theater. Students from all departments and programs attended and got a rare, first-hand Hollywood red carpet event experience.
NYFA producing student Emilio Madaio and acting student Tania Martínez where there and recounted the night's events for us in an interview:
What were your initial impressions of the event?
Emilio: It was my first time at the Chinese Theater so I was really excited about it. With its (decorative) entrance it's definitely a classy place. I saw some of the red carpet events before Russell Crowe arrived. It was fun to see it executed in real life—the interviewers behind the ropes courting the stars and trying to get there attention, the celebrities getting interviewed and posing for pictures with their best angle—that was interesting. I actually ended up sitting near the very front of the theater. Some of the movie's cast like Yilmaz Erdogan and Ryan Corr sat close to me.
Did you go with other NYFA students?
Tania: I was with my whole class, except one person. There were 12 of us. And there were lots of people from other programs and classes too. Even one of my teachers was there. The whole theater was full and they had free popcorn and drinks for everyone.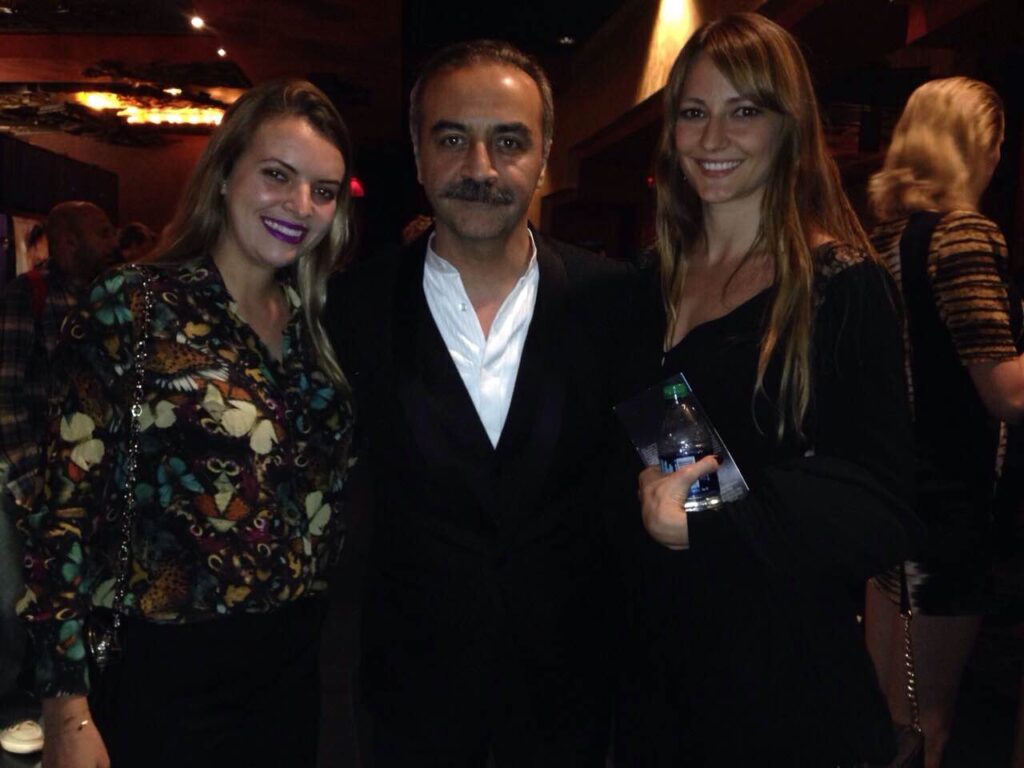 Did you get to see Russell Crowe?
Tania: I was seated little further back. But it didn't matter because before the screening someone started talking (over a loudspeaker) saying, "Everyone please be seated…" and I didn't realize who was talking but then I looked to my left and it was Russell Crowe. He was talking to the audience and making jokes. He didn't even go onto the stage he just stayed upstairs (on a balcony) in the middle of the theater. Nobody realized it was him talking at first, then people started pointing and taking pictures.
Emilio: Yes, he spoke from the back of the room and explained that usually at a premiere like this you will see the director talking at the front of the theater discussing why he wanted to make this movie, what happened on set, and what his influences were, but that he wasn't going to do this. He just wanted to cut to the chase and let movie speak for itself. And he did it in a very funny way. He joked with the audience that after the screening they could trade in their ticket stubs with the Australian government to receive a free kola in the mail. After hearing Russell Crowe speak I decided he was a class act. He seemed like someone who had reached the top and wanted to give back. He supported the other actors in the movie, announcing who was in the audience and giving them a nice push, so to speak. He didn't want to be the star that night; he wanted the movie to take the lead.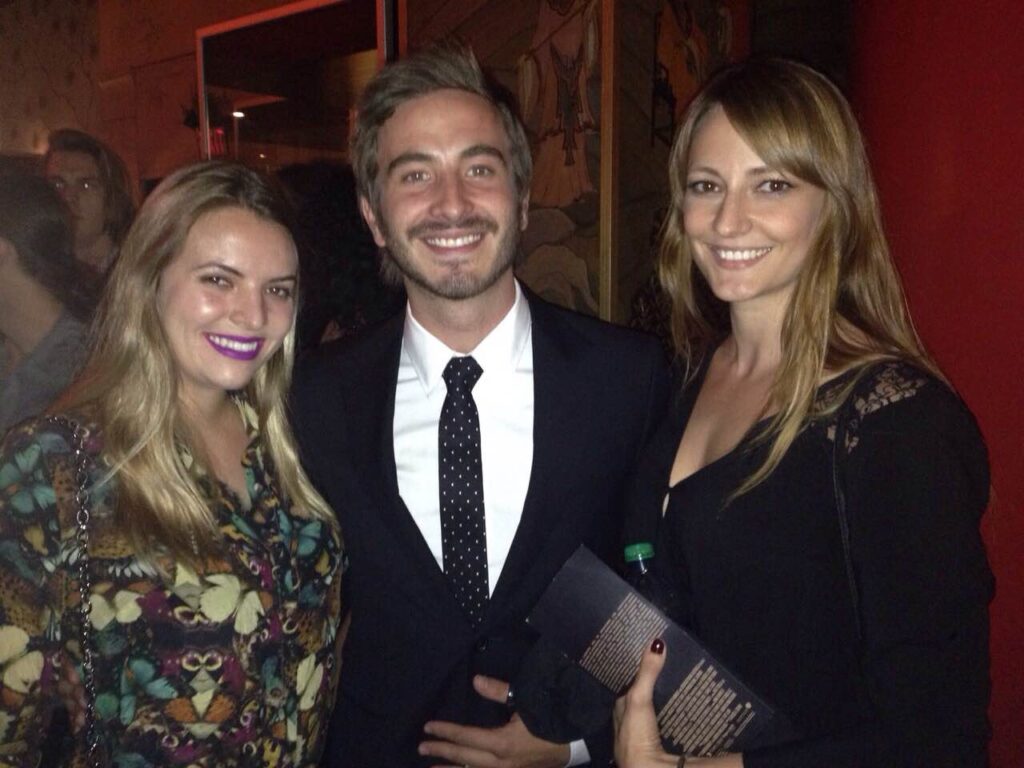 What did you think of the movie?
Tania: Russell Crowe's acting was great, as well as all the other actors. It's the kind of movie that keeps you "in the movie" and engaged, and impacts you emotionally. And I'm a really family-oriented person and this movie has a great sense of family. I definitely recommend the movie.
Emilio: I was very interested to see the directorial debut of an actor. The movie really delivered and exceeded my expectations. (As a producer) I was paying attention to the producing aspects of the movie and it's much more than you would expect from a first time director. Would I recommend the movie to my friends? Yes!
What happened after the screening?
Tania: Afterwards many of the actors were talking to the crowd. People were congratulating them and taking pictures with them. I got to take pictures with a few of the cast members. It was interesting and nice. Walking through Hollywood you always see premieres and stuff going on, and normally you're on the other side. And it was nice to be inside and to see it from another perspective. I really enjoyed it and want to go to another one!
by nyfa