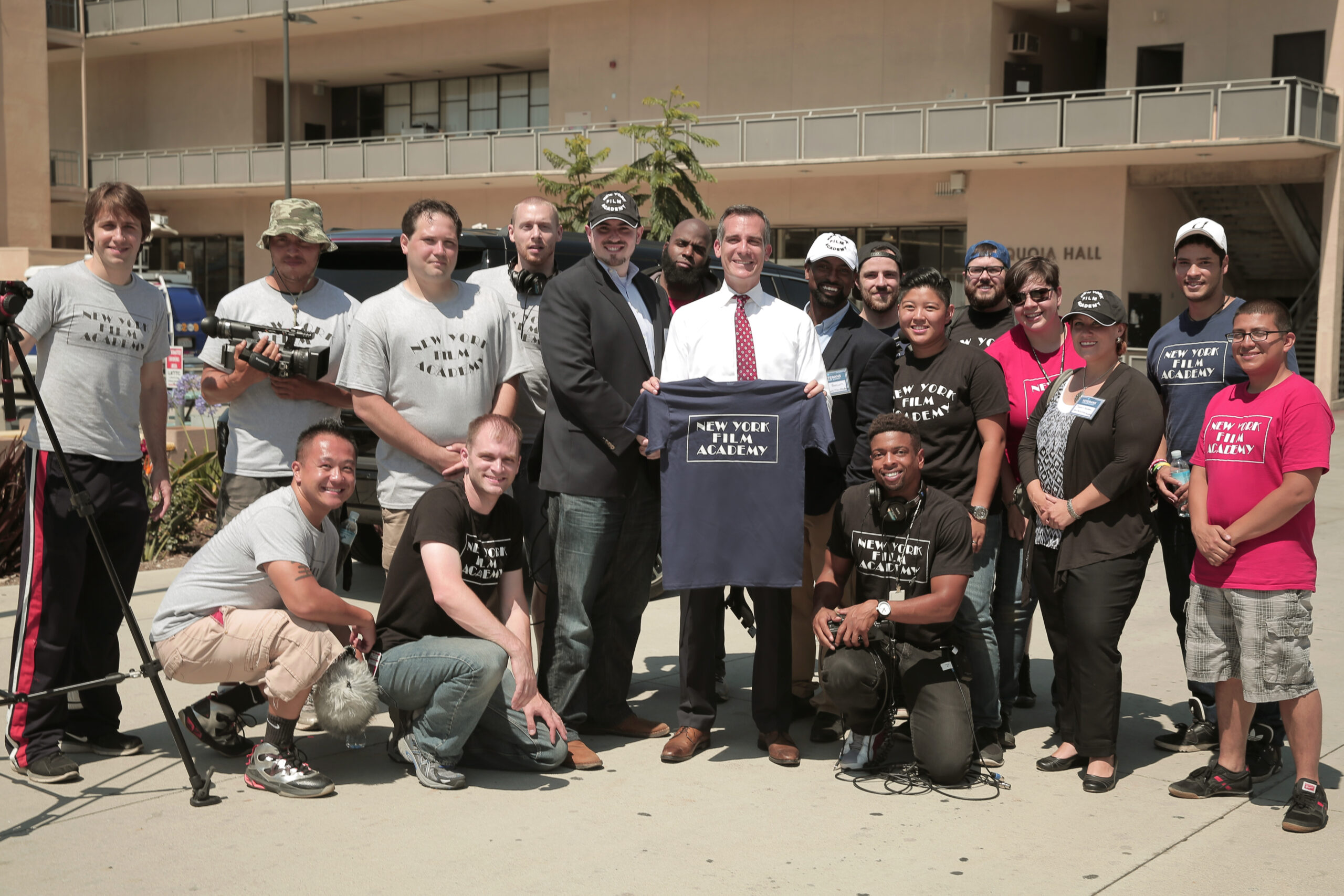 Veteran students from the New York Film Academy's Los Angeles campus were front and center at the 10,000 Strong Veterans Career Summit & Iraq and Afghanistan Veterans of America VetTogether held in Los Angeles on July 14. LA Mayor Eric Garcetti led the event.
This event was held in celebration of Mayor Garcetti's one-year anniversary of the launch of 10,000 Strong Hiring Initiative. The Mayor's Office of Veterans Affairs created the initiative to connect veterans with employers seeking to hire former service members. The goal is to have employers support the veteran population by hiring 10,000 veterans by the year 2017. The summit aimed to connect veterans with the various career and business resources available.
The New York Film Academy was privileged to partner with "We Are Mighty," a Veteran NGO, on the initiative; and NYFA veteran students filmed the event.
The NYFA veterans in attendance were delighted to have the opportunity to connect with the many participants from the entertainment industry to discuss employment opportunities. The VetTogether was beneficial to the New York Film Academy Veterans Affairs Office by providing the opportunity to network and develop partnerships with many veterans' organizations.
The New York Film Academy received a Certificate of Appreciation from Mayor Garcetti on behalf of the city of Los Angeles and its residents for offering our media services.

by nyfa