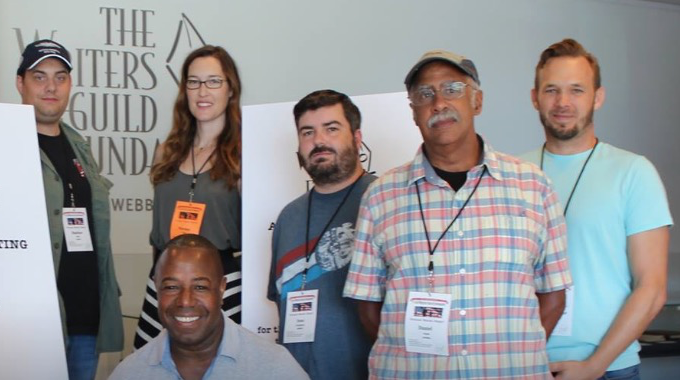 Daniel Smith, a U.S. veteran, is a producing student at the New York Film Academy College of Visual & Performing Arts (NYFA) who recently started interning with the organization We Are the Mighty's social media team. Internet and social media marketing and production are the alternatives for getting content and stories out to audiences. More people watch creative content on the Internet than in theaters and conventional television.
"The Veteran's Team at NYFA has been instrumental not only in my enrolling at NYFA but assisting in providing information on additional education opportunities such as the Writers Guild of America Veteran's Writing Program, organizing master classes, and information about a variety of internships such as We Are The Mighty," said Dan.
Dan recently received an MFA in Screenwriting at NYFA and has extensive work experience in various parts of the world, serving in Special Forces and the Intelligence communities. He began his military career as a Private and left as Lieutenant Colonel. Dan is familiar with global security issues and his experience is fodder for his script material. He completed an internship with Abbott Entertainment, writing coverage for twenty-five screenplays. He also completed two screenplays, two spec scripts and a comic. Dan is currently working on a television pilot and feature film script.
by nyfa