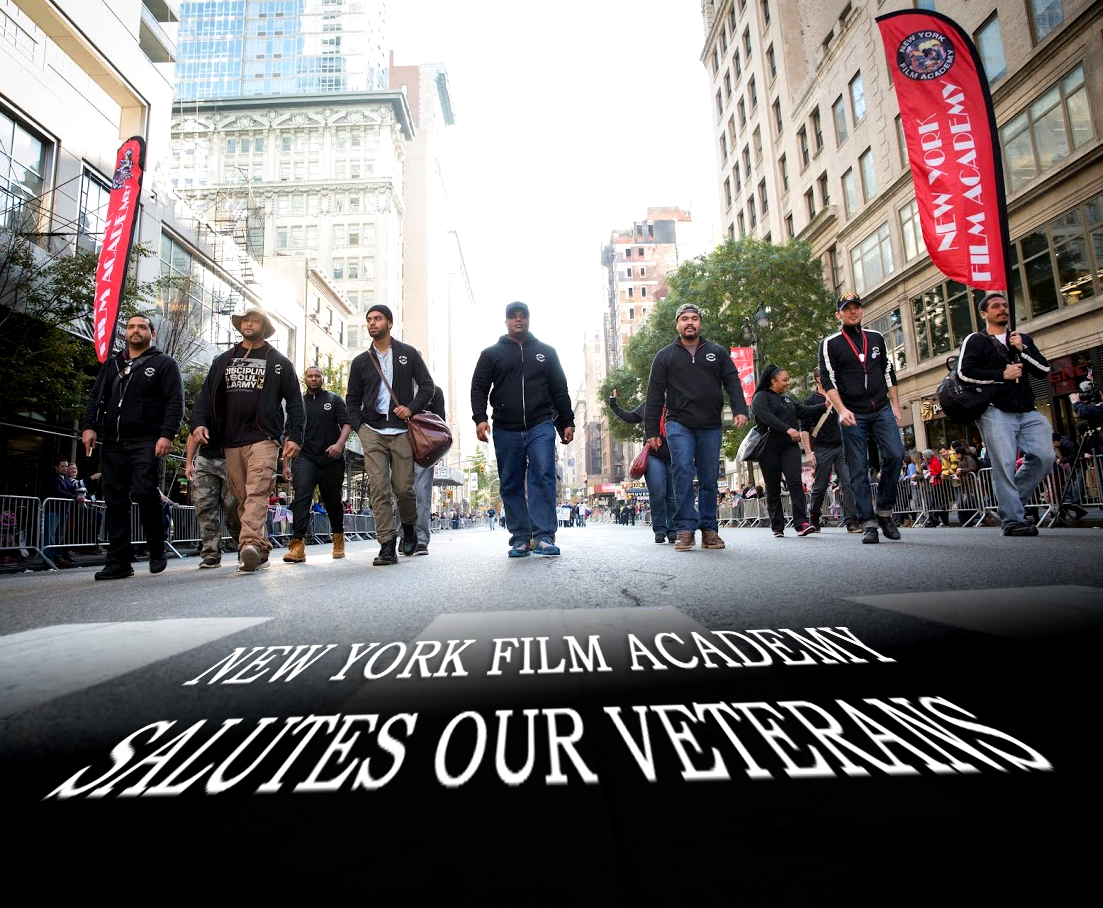 Once again, the New York Film Academy and its veteran students marched in New York City's Veterans Day Parade down 5th Avenue, which included over 600,000 spectators showing their full support. The annual event honored those who have fought for our freedom and included over 21,000 participants.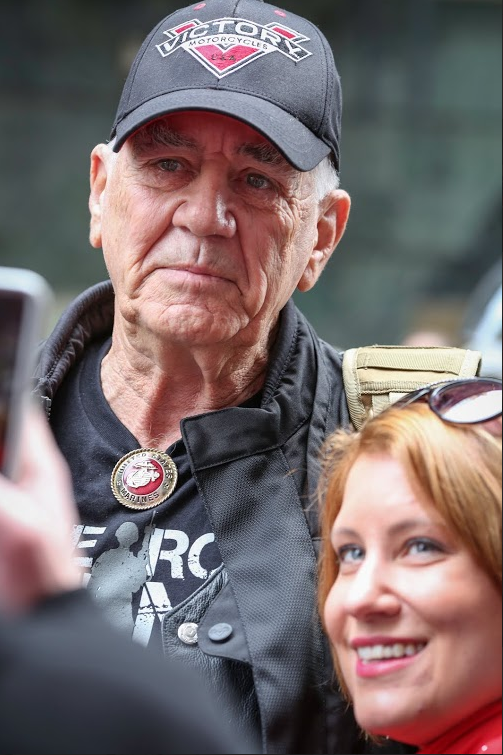 NYFA veteran students that participated in this year's parade were:
Justin Ford: One Year Producing
Dean Torres: One Year Acting for Film
Tyric Jackson: Two Year Acting for Film
Maria Ortiz: One Year Screenwriting
Robert Johnson: One Year Filmmaking
Michael Thomas: One Year Filmmaking
Carlos Lobaina: One Year Filmmaking
Jessica Gordon: One Year Acting for Film
Shane Velez: Evening Acting for Film
Peter DeJesus: One Year Acting for Film
Alexis Maldonado: One Year Filmmaking
Justin Flemming: One Year Filmmaking
Brett Yuille: Two Year Acting for Film
As film and acting connoisseurs, it was easy for our students to spot Ronald Lee Ermey, who brilliantly captured the character of Gunnery Sergeant Hartman in Stanley Kubrick's Full Metal Jacket. Ermey's masterful improv was due in large part to the fact that he was actually a former Gunnery Sergeant in the Marine Corps. A strength that Kubrick was able to take full advantage of.
Aside from the celebrity sightings, the students had a wonderful time marching with their fellow students and military peers on one of Manhattan's most famous avenues.
"The parade was a great opportunity for our veteran students to honor those whom they served with and those who served generations before," said NYFA NYC Director of Veterans Affairs, Joshua Birchfield. "It also gave them the opportunity to thank the community of New York City for their support. Our veteran students truly came out to show their appreciation and how NYFA is contributing to their life after military service in a positive and meaningful way."
The students finished the event feeling energized, supported and revitalized — which was the intent of the parade — mission accomplished.
NYFA has been listed as a Top Military Friendly School by militaryfriendly.com. We work with the Department of Veterans Affairs and many of our programs are approved for post – 9/11 GI Bill benefits at both New York City and Los Angeles campuses. Our Los Angeles campus also participates in the Yellow Ribbon program. If you're a veteran interested in studying one of our hands-on creative programs, please visit our Veterans Benefits page for more information.
by nyfa