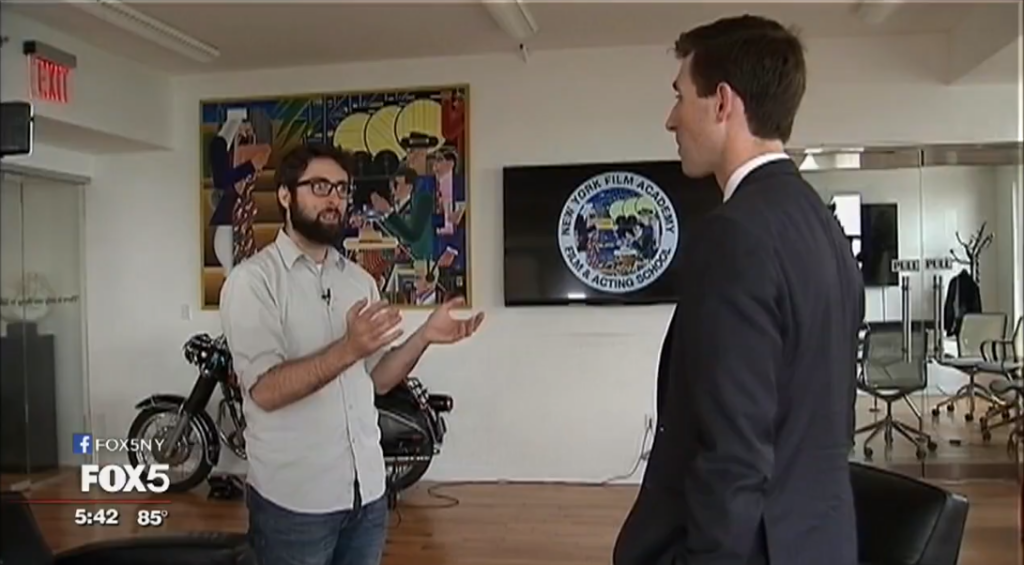 Comic book fans are becoming concerned with the notion that some of their favorite comic book heroes are becoming "evil." Given the entertainment industry's recent trend of creating "anti-heroes" in films like Batman versus Superman and a recent Captain America comic, Mac King from FOX 5 decided to pay the New York Film Academy a visit to get some expert feedback from instructor Ben Cohen.
"The characters that we're going to latch onto are the one's that are going to be largely contradictory," said Cohen. "That's what makes Iron Man so fun. He can be a jerk, but, generally speaking, he wants to save the world"
We want to marvel at our favorite heroes' super-human abilities, but we also want to know that they have a secret weakness or "Kryptonite."
Given this has been the decade of Superhero movies, it's any wonder if this trend will continue or is it rather just a fad to provide a fresh look at the popular genre?
For a look at the Fox 5 interview at NYFA's New York campus, watch the video below:
by nyfa