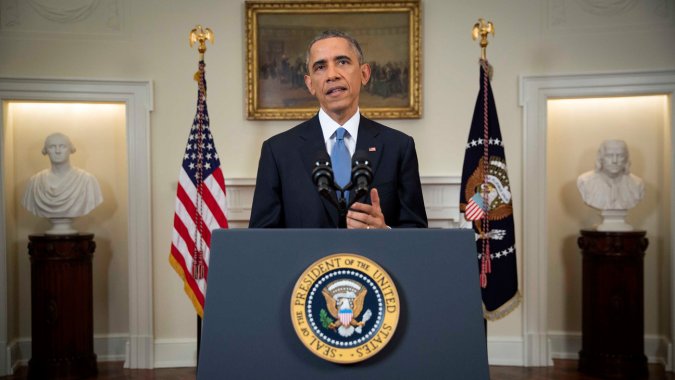 Early Tuesday, President Obama and the White House announced a proposal for legislation to help combat cyberterrorism in the wake of hack attacks on Sony late last year. The administration stated that it was their duty to step in, as a seemingly Hollywood problem was actually indicative of severe national security issues.
One of the key components of the plan is to strengthen communication between private sectors and the Department of Homeland Security, specifically to facilitate cybersecurity information and appropriate knowledge of threats. By creating Information Sharing and Analysis Organizations and encouraging the private sector to participate, the government hopes to have more efficient responses to incoming threats or attacks. The laws would also offer liability protection to the private sector as well as protect the privacy of citizens who may be associated with such companies.
The law would also strength the government's ability to prosecute cyberterrorists by criminalizing more hacker-related techniques and technologies, including the sale of botnets and the overseas sale of credit card and bank account information. Significantly, the proposal also suggests updating the RICO Act, famously used to take down mob criminals, by including cyberterrorist groups under its umbrella.
Finally, Obama announced a "Summit on Cybersecurity and Consumer Protection" for February 13 at Stanford University. The summit aims to bring together major government and private players in the world of cybersecurity to better understand and tackle issues from all perspectives, including consumers and consumer advocates, tech experts, law enforcement officials, and students.
As the head of the Executive branch, the President doesn't have the power to enable laws—he can only recommend legislation for Congress to debate, write, and pass. With a Congress that has been  vocally opposed to most of Obama's policies, it remains to be seen how much of the White House's proposal will eventually be enacted.
While Sony's attack at first seemed nothing more than a leak of gossipy emails and an internal Hollywood problem, it has since proved the impetus for a serious look at the world of financial protection, identity theft, and the looming futurescape of cyberterrorism.
by nyfa