It's been 10 years since the seminal film Hustle & Flow hit theaters (earning the Audience Award at Sundance, Oscar for Best Original Song and Best Acting Nomination for Terrance Howard) but the movie is just as impactful now as it was then. Just ask the students who attended the screening of Hustle & Flow in the New York Film Academy Los Angeles Theater this week, followed by a Q&A with producer and champion of the cultural relic Stephanie Allian.
As Senior Vice President at Columbia Pictures, Stephanie helped launch the careers of filmmakers Robert Rodriguez and John Singleton. She shepherded Singleton's Boyz N The Hood, which garnered two Academy Award nominations. Following her tenure at Columbia, she was named President at Jim Henson Pictures.
Stephanie formed Homegrown Pictures and produced Craig Brewer's Hustle & Flow, which earned the Audience Award at Sundance, Oscar for Best Original Song and Best Actor nomination for Terrence Howard. Since then, she's produced the directorial debut film of Sanaa Hamri and of Tina Gordon Chism. Stephanie worked again with Craig Brewer, producing his film Black Snake Moan. She's produced Tim Story's Hurricane Season and most recently Gina Prince-Bythewood's Beyond the Lights, and Justin Simien's directorial debut, Dear White People. In addition to her prolific producing endeavors, Stephanie is Director of the Los Angeles Film Festival, Producer of the Spirit Awards, where she sits on the board of Women In Film and Film Independent as a member of the Academy of Motion Pictures Arts and Sciences and of the Producer's Guild of America. Producer Tova Laiter and NYFA producing instructor Lydia Cedrone moderated the discussion.
NYFA students were hanging onto Stephanie's every valuable word as she described her rise through the Hollywood ranks, and important lessons she learned along the way. Soon after college she became a script reader when she discovered she could make up to $50 for every screenplay she wrote coverage for. Stephanie described the ability to write good coverage as essential in starting a producing career. This skill is what got Stephanie recognized by studio execs and working in their offices. And it's the skill that gave her continued success in pinpointing quality material as a studio exec herself. She recommended that students read every script they can get their hands on and write coverage for it, if not only for practice. Her advice to those seeking to hone their screenwriting skills was to read 1,000 scripts and write coverage for them. This, she told students, would help them most in mastering their craft. Stephanie can now spot a bad script from page one. She'll know if a screenplay is something that she'll want to get behind because the feeling it gives her is very much like falling in love.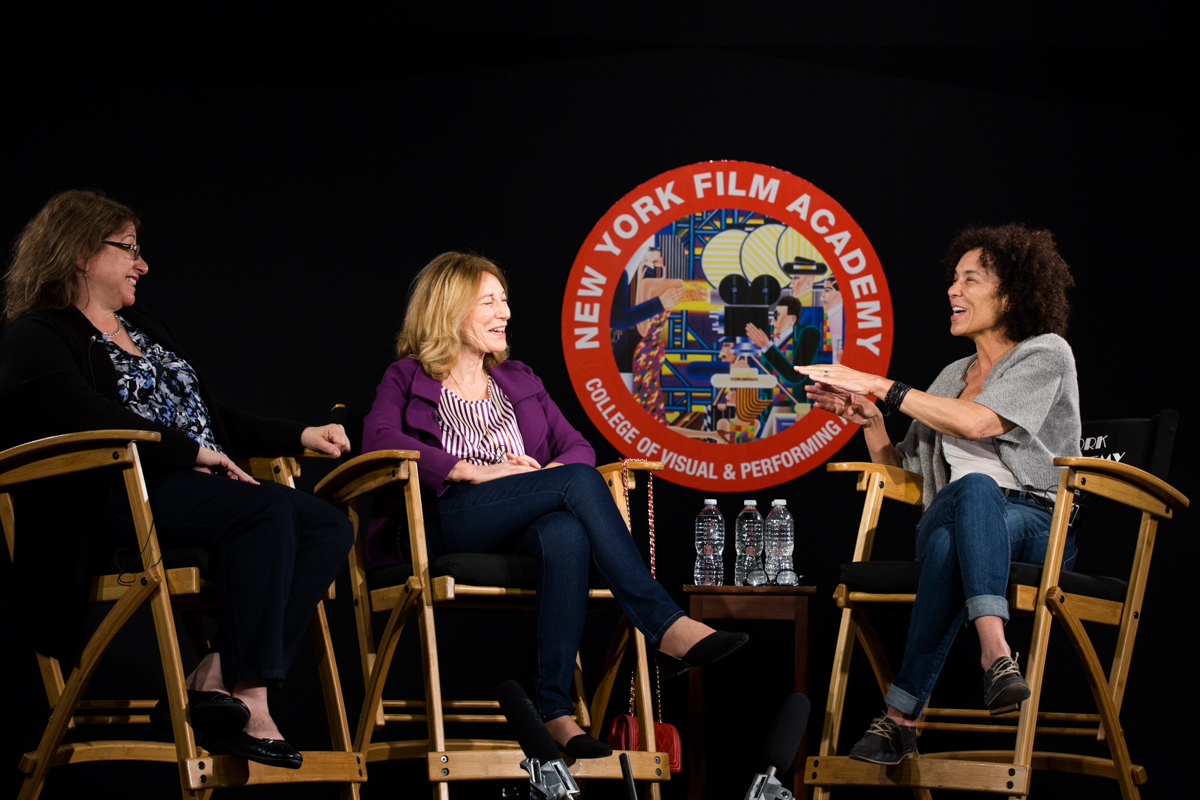 Stephanie described how she shepherded the very unconventional Boyz N' The Hood script through the studio system. John Singleton, the young genius who wrote the script and would later direct it, was a script reader at the time hired by Allain. John convinced Stephanie to read his script and she was floored. She said to herself, "This is what I'm here to do." One-by-one she convinced her studio colleagues to read the script as well. This took a few weeks, but when she finally made known her burning desire to champion the film, it was already ingrained into everyone's consciousnesses. To Stephanie's surprise her boss green-lit the film and she was promoted to VP, since only VP's could supervise production and it was clear to everyone only she could supervise this film. Stephanie revealed that one of the determining factors in her success within the studio system was that she was never afraid to give her exact opinion on things. It is these types of people, Allain said, that rise to the top.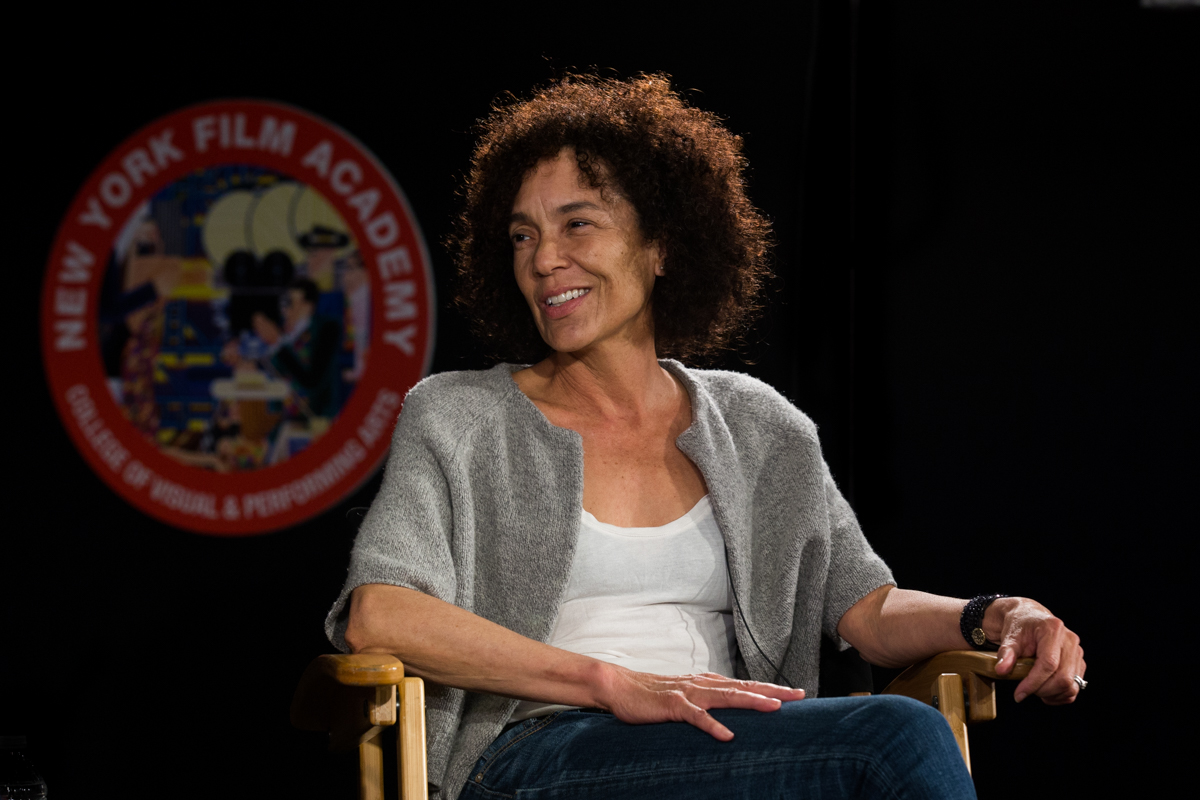 Allain described the exciting experiences of discovering directorial sensations such as Robert Rodriquez" (Desperado) and Craig Brewer (Hustle & Flow). By the time Stephanie made Hustle & Flow, however, she had become independent with her company Homegrown Pictures. A true believer in one's power to create their own reality, Stephanie has adapted to the changing times to continue to make the kinds of movies she wants to make and also champion them via the Los Angeles Film festival that she is heading and intending it to become the most diverse festival yet.
We sincerely thank Stephanie Allain for visiting the school and look forward to her next groundbreaking project.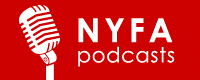 by nyfa